Domain names are an integral part before even we realize it. They are the major part in an online identity. A domain name gives the website its authenticity and sets it apart from other websites. You usually renew your domain name onetime a year to maintain it active. The company that allocated your domain name should remind you to do that before your domain name expires. The results of letting a domain name expire could be important leaning on how your business uses its website. Hence renewing the domain name is very important. We provide domain renewal services at nominal pricing. Below is the renewal pricing of different TLDs
Renewal Pricing
| | |
| --- | --- |
| TLDs | Domain Renewal Fee (in INR) |
| .com | 899 |
| .net | 1200 |
| .org | 1300 |
| .biz | 799 |
| .info, .name | 899 |
| .us | 599 |
| .ca | 899 |
| .co.uk | 940 |
| .org.uk | 1099 |
| .me.uk | 1099 |
| .eu | 899 |
| .in | 799 |
| .co.in, .net.in, .org.in, .gen.in, .firm.in, .ind.in | 699 |
| .asia | 1199 |
| .me | 1799 |
| .tv | 1999 |
| .de | 970 |
| .es | 599 |
| .cn.com | 1845 |
| .co | 2400 |
| .com.co, .net.co, .nom.co | 799 |
| .mobi (On Sale) | 1199 |
| .tel | 699 |
| .cc | 999 |
| .ws | 699 |
| .bz | 1099 |
| .mn | 1999 |
| .io | 4899 |
| .co.nz, .net.nz, .org.nz | 949 |
How to renew a domain name
There are several methods to renew your domain name.
By Email – You can renew using the express renewal process by clicking the link in your renewal reminder email.
Account Manager – Login to your Account Manager and reduce and restore your domains manually.
Express – Join your domain in the regeneration box for a fast stream line renewal process.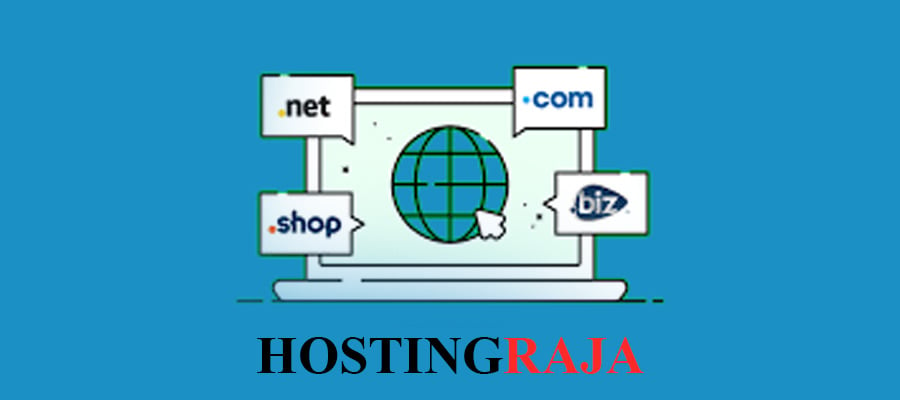 HostingRaja is one of the top places to register domain names in India. All website domain names have to be renewed before its expiry date. At the point when you register a domain name, it's yours for the timeframe you registered, which is ordinarily somewhere in the range of one and 10 years. To continue utilizing it, including every one of the services related to it (like a site or email administration), you need to recharge it with us before it terminates/expired. At the point when a space lapses it becomes latent promptly and every one of the services connected to it stops working. You can't make any updates to the domain while it lapses. If you are emphasized renewing the Domain and hosting as it is with another provider? If you are not satisfied with the renewal prices of the current hosting provider, you can transfer the domain to our server and hence avail of the attractive offers for renewing the domain.
We offer the best domain services in India. Get your desired domains from HostingRaja. We offer all types of domain from .in to .com to .or. You can buy the space from a time of 1 to 3 years. So Get Going to buy your space name today. Our new domain extensions give you the chance to have the keyword. These Keywords in your space name will impact look rankings when they coordinate search terms.