Thanks for setting up my website with load balancer and multiple servers !
Now, I am confident that there is no need to spend huge amounts
on third party cloud services. Super happy with the outcome !

— Nidhi

I have migrated my website from Google cloud and I am very happy
with your managed support. My account manager
Swathi is highly responsive and prompt.

— Ankur

I have never got this kind of solution focused support from any other
cloud provider. Thank you so much for solving my website's
loading issue in time. Our SEO parameters have improved too

— Suresh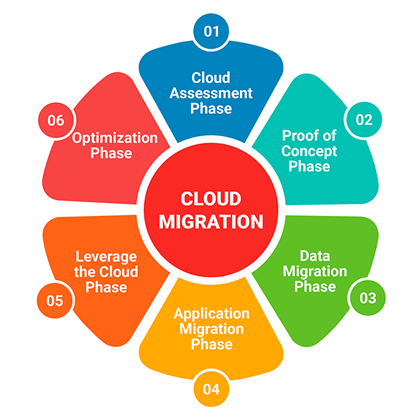 Why Migrate to HostingRaja Cloud?
A cloud solution that is reliable, responsive and value for money.
Value for Money :
Enjoy upto 65% cost Reduction.
Reliable:
High performing servers with nvme/SSDs with RAID 10.
Responsive:
Round the clock managed support with less than 4 hours response time.
How it Works?
Step 1: Assessment
Share your current workload
Get an approximate monthly cost
Evaluate Cost and Support
Step 2: Migration
Share the credentials for migration
Migration complete
Test & Resolve migration issues
Step 3: OnBoard
Welcome to Hosting Raja Cloud
Enjoy 24/7 managed support
Monthly Fixed Cloud Cost
Key Benefits of HostingRaja Cloud
By choosing HostingRaja as your cloud migration service patrner , you are ensuring
Rapid migration to HostingRaja Cloud Migration Infrastructure
Decrease of IT infrastructure charges as well as the total ownership cost
Auto Scaling, and Elastic Load Balancing, your application can scale up or down based on need.
More efficient cloud operating prototypes are powered by analytics, AI, and automation, with a saving of about 32%-50% in continuous run operations.
Workload order is established on translucent business parameters, holding about 10%-30% on cloud spend.
Support of a reliable cloud migration service partner who can guide you throughout your cloud journey, and resolve any technical issues instantly
HostingRaja's massive global cloud computing infrastructure gives you complete peace of mind in terms of the reliability and security of your IT systems and applications on HostingRaja Cloud.

31%
Average infrastructure cost savings*

62%
More efficient IT infrastructure management*

3X
More features delivered per year*

69%
Reduction in unplanned downtime**

43%
Fewer security incidents per year**

24/7
Technical Support

100%
Confidentiality Assured (Strict NDA Terms)

100%
Customer Experiance
For Sales Enquiry:
6374517734, 8217784838, 6360333684
Technical Support:(10AM – 6PM)
(Please raise ticket before calling, Using chat or ticket system)
+91 – 7624998690
+91 – 7624998869
Address:
1st Floor, Saraswathamma Complex, Akshay Nagar,
TC Palya Main Road, Dooravani Nagar Post,
Ramamurthi nagar, Bangalore – 560016.