Best Web Hosting Service Provider With Offers & Best Price
Trusted by over 1,50,000 customers
Hosting from India's No. 1 Web Hosting Company
Get FREE domain with Unlimited Hosting and Premium Plans
What our Customers Say

Manjeet Shergill
(Founder)
I've been associated with Hosting Raja since 2017 and it has been a great experience for me. My agency has been using their servers, hosting plans and domains extensively for our customers as well for our own business. Our account manager at Hosting Raja is excellent in terms of communication & support as well as their pricing and specifications are highly competitive. I would DEFINITELY RECOMMEND you to go ahead with Hosting Raja.

Saminuddin
(Head Network Operation)
Three things attract towards HostingRaja: 1. Value for money which one wont get anywhere else. 2. Most dedicated after tech support, you can find them - any time of the day when there's an issue. Its the tech support which is impressive 3. Having a good communication with account manger, who helps me in all the way i need help in technically and on sales too he is in touch with me in personally thank you and kudo's to Hosting raja.

Manoj Agarwal
(CEO)
I've been hosting my business sites with HostingRaja for more than two years now. I found this as an excellent hosting company with the most affordable costs. Pages have consistently been up and haven't had any complaints from my clients about the websites being slow. Don't have much experience with their support, however, the couple of straightforward inquiries I have had have consistently been replied to in less than 15 minutes. I have been
EXTREMELY SATISFIED
with all parts of their hosting services.

Mr. R K Bhatnagar
(Founder & CEO)
If you are looking for a web host that really cares how well your site does then come to "HostingRaja". It is the best out there HANDS DOWN!! for all the support they have provided us. And they are more of customers oriented. It is also most convenient and best option for our needs. With them all our requirements were met perfectly.
Frequently Asked Questions
What is Web Hosting?
Web hosting is a service which allows the organizations and individuals to publish a website on the internet. In simple terms, web hosting services is a business and it offers the technologies required for the website to be viewed on the internet. Most probably the websites or web pages are hosted and saved on a special computer known as servers.
If you want your website/business to be published online, your business website would require a web hosting service. However, here at HostingRaja business owners are provided with more than just web hosting services! For example, we employ our own in-house technicians to make sure your websites are up and running 24/7.
We also help website owners who are in need of troubleshooting their websites if any problem arises. We are a professional web hosting service provider ensuring that you have a hassle-free experience, so that you can efficiently focus your time and effort on your business and we take care of your website.
---
Are you Indian web hosting company? I.e are you hosting all your websites in India ?
Yes, we are a 100% Indian web hosting company i.e We host all our customers' websites in Indian DataCenter. One of the best advantages of choosing us is that your website will remain SEO friendly (i.e better chances of your website being ranked on top of the search engine) as you will be provided with a super fast loading time.
Once you start Hosting your website with us, you will be noticing a super fast FTP connection. The main reason is because we provide a very low latency rate, which will help your website to load super fast.
---
Can you help me to host a website?
We will certainly help you to host your website. Once you contact us for Hosting your website, we will help you step by step making your website live on the internet as fast as possible.
Please contact our support team using the support page. Being one of the best companies in India, It is our responsibility to guide our customers.
---
Can I start with Rs. 99 hosting plan now and later upgrade to premium or unlimited ?
Yes, you can start with our Rs.99 hosting plan and then upgrade to premium or unlimited when the need arises. However we suggest you to go with unlimited and premium hosting plans to get better service with better CPU/RAM usages.
---
What is going to be the limit for my accounts related to the email accounts and the number of sites?
There is no limitation on the Email accounts and the site hosted by you with our unlimited and premium packages. But, if you are using Gold and Silver packages there will be a limitation. The server offered to you can be completely used without any restriction. And also can add as the number of sites as needed related to the RAM, CPU and inode limitations.
---
Will my website be secured?
When it comes to website security, HostingRaja has one of the most unique features and gives the best priority. You can be rest assured that we provide most secured servers when compared to other hosting providers in India. Users in India can purchase the servers from us with better confidence when the matter is security of the servers.
---
Will I get a free SSL certificate for my site?
Yes, absolutely we give a free SSL certificate along with our unlimited and premium packages. Get to know more about the SSL certificate. Please learn more about SSL here.
---
You are in a Trusted Company
Some of our 1,50,000+ Happy Customers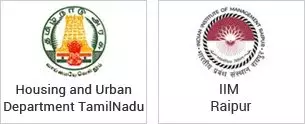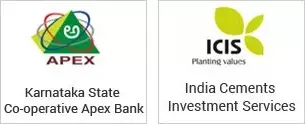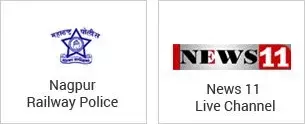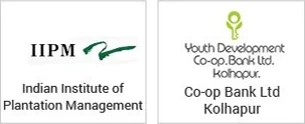 2,00,628 customers liked us
on Facebook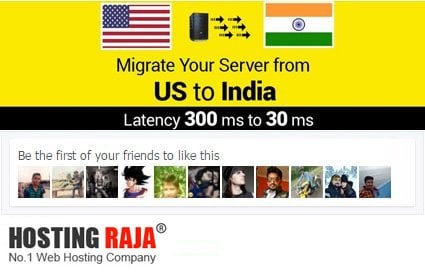 2,00,628 Likes