Overview
HostingRaja is one of the fastest growing company in India. We are not only concerned about your website but also we would like to extend our technical expertise in this field to help you achieve your goals with ease. We provide our customers with really affordable plans at the highest quality possible. We have created this range of top packages by using both windows and Linux based systems that constitutes to the required infrastructure and technical expertise.
As reflected by our name we provide the best hosting services because of our dedicated team of Engineers who are able to provide an uptime of 99.9%, which is extremely rare in this industry. Along with this we also provide 24/7 customer and technical support handled by our qualified team of experts.
It is a crucial decision to be made when you are trying to choose the best company for your website. The main factors that people usually consider are the space that they offer and the cost involved. As an expert we know that there is yet another factor that is more critical than the two. That is server uptime. If your site is down most of the time then spaces and affordability become inconsequential. We are able to promise 99.9% uptime because we adhere to a strict quality policy as our parent company OviHosting is an ISO 9001-2015 certified company.


Shared
HostingRaja gives the best and most reasonable Shared plans to Indian clients. Our shared plans are appropriate for little, medium and huge sites. You can pick shared packages as indicated by the measure of the site and its users. You can pick plans as indicated by site needs like RAM, Disk Space, Bandwidth. We give a specialist 24*7 help to our clients. Our specialists are accessible 24*7 with the goal that our clients won't get any issue on the server side.
Virtual Private Server
HostingRaja has introduced a special offer on its VPS plans for its customers. You can pick any of these plans as per your necessities and pick the best arrangement as per your prerequisites. On the off chance that you have any inquiries and disarray on which VPS plan to pick you can contact our customer support they will help you to choose the best reasonable arrangement for your business Website. In this way the client does not have the dread of any information break. At the point when a framework is restarted amid establishment of server applications, the VPS server does not influence different clients and can be restarted anytime of time. You can update, minimization and refresh the product at your own will. This will give you a superior control in Virtual Server.
Dedicated
All of our Managed dedicated server products, providers rely on high-quality hardware, and the outstanding customer servic.HostingRaja Dedicated Host gives you ensured assets in the area of the memory and the CPU centers and what's more your own devoted hard circles. The client gets the full execution of the SSD hard circles, since they don't need to be imparted to different clients.
Started web services which includes - Shared, VM, Dedicated, Java and many more.

2012

2013

2014

2015

2016

2017

2018

Our Team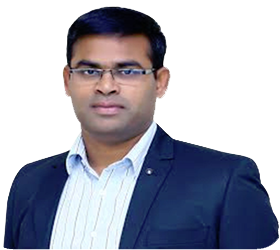 Dhanasekar Mani
Founder & CEO
MCA from Madurai University with 16 years of experience in software development, he worked for 7 years in Samsung where he guided many patented technologies before he embarked on his entrepreneurial journey.
Mani is a go-getter brimming with ideas and at the same time laser-focused on execution.
His expertise in Internet Marketing, technology, and innovative sales techniques have enabled successful execution of many strategies @ OVI Hosting.
Shweta Shetty
Co-Founder COO
Shweta has an M.Com, LLB from Mumbai University and a PGDBA from St. Joseph's College, Bangalore and in an overall experience of 13 years.
Her highly 'process-oriented approach' towards customer service, management and operations have helped create scalable models across the org.
She is best characterized by her unique approach to leadership and team management. Prior to OVI, she held sales positions at HDFC & ICICI Bank, Mumbai.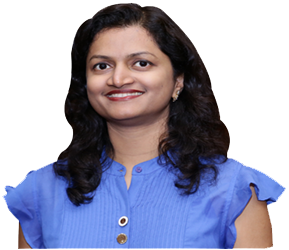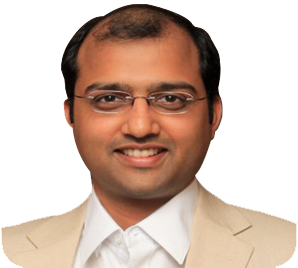 Saurabh Chandra
Director
He is an alumnus of IIT (BHU), Varanasi and after working in few of the early product startups out of Bangalore started his own software company - Neev Technologies in 2005.
Neev was acquired in 2013 by Publicis Group which is one of the top 3 media groups in the world. Saurabh has now co-founded Ati Motors, a company focused on building autonomous vehicles.
Deepak Kaushik
Investor, CFO function
A CA with more than 18 years of experience, Deepak is the Founder & CEO of FinAKS. FinAKS manages the CEO function for OVI Hosting. He brings a holistic yet focused outlook given his experience in industries such as FMCG, IT, Financial Services and BPO.
His core areas of expertise include Business Finance, Commercial Contracting, Financial Planning and Analysis, Corporate Governance, Cost Optimization and Mergers & Acquisitions.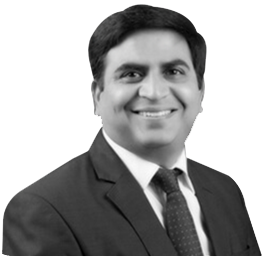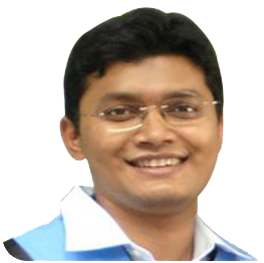 Santosh Shetty
Investor & Advisor
Santosh is a B.E. from Mumbai University and also holds a PGSEM from IIM B. He co-founded Neev Technologies along with Saurabh Chandra in 2005 & then Neev was acquired in 2013 by Publicis Group.
He is a voracious reader and an astute businessman with strengths in business development and technology.
He is currently working on building a NBFC called Gromor based in Mumbai.
Uma Mahesh ( Umesh )
Investor & Advisor
A Mechanical Engineer for Punjab University with almost 30 years of experience in the IT industry is currently working in the education space since 2013 as the Managing Director & India Head @ Ansrsource.
His specialty areas are Business transformation, Delivery & Operation Transformation & Technology.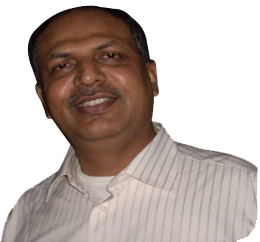 Mani brings over 12 years of expertise in technology development. He is today chiefly responsible for the complete Vision

Mani brings over 12 years of expertise in technology development. He is today chiefly responsible for the complete Vision

7 Years of Web & Hosting Experience

Mani brings over 12 years of expertise in technology development. He is today chiefly responsible for the complete Vision

Rated fastest growing company in India

Mani brings over 12 years of expertise in technology development. He is today chiefly responsible for the complete Vision

Reliable & Guaranteed Service

Mani brings over 12 years of expertise in technology development. He is today chiefly responsible for the complete Vision

Affordable quality services

Mani brings over 12 years of expertise in technology development. He is today chiefly responsible for the complete Vision.

Mani brings over 12 years of expertise in technology development. He is today chiefly responsible for the complete Vision

24/7/365 Multilingual Support

Mani brings over 12 years of expertise in technology development. He is today chiefly responsible for the complete Vision