Windows VPS – India's best and reliable Windows VPS plans – Fully Managed
HostingRaja is one of the most trustworthy VPS service providers in India for Windows VPS. In India, more than 1.5lac customers have hosted their website with us. Due to managed and 24/7 support. Our windows VPS servers come with all advanced features such as ASP.NET Core and 2016 & 2019 latest version, multiple DB support (MSSQL, MySQL, MariaDB. Also, all the servers are secured with Microsoft Defender to protect your website from malware and virus and also come with backup & restore options using highly advanced software. HostingRaja is one of the highly recommended by the technical and web development community. Today most of the customers prefer to do business with us, is due to our quality support. All our Windows VPS servers and our Cloud solutions are running on popular virtualization technology like Hyper-V and VMWare.
NOTE: The price listed here are final for Windows VPS/Servers due to license cost of Windows OS.
Get More Power with
Fully managed Windows VPS performance-tuned Cloud Servers
For Sales Enquiry
: 821 778 4838, 636 030 8610, 6360309093
Windows VPS Plans
STARTUP
70 GB Space NVMe
2 Core CPU
2 GB RAM
1 TB Bandwidth
POPULAR
90 GB Space NVMe
2 Core CPU
2 GB RAM
2 TB Bandwidth
BEST VALUE
120 GB Space NVMe
3 Core CPU
3 GB RAM
3000 GB Bandwidth
BEST SELLER
150 GB Space NVMe
4 Core CPU
4 GB RAM
4000 GB Bandwidth
ECOMMERCE OPTIMIZED
230 GB Space NVMe
4 Core CPU
5 GB RAM
10000 GB Bandwidth
ECOMMERCE OPTIMIZED
280 GB Space NVMe
6 Core CPU
6 GB RAM
20000 GB Bandwidth
All our Windows VPS Hosting servers comes with the following features
RDP/Administrator Access – You can have multiple RDP sessions to manage your Windows server.
Windows FREE SSL Certificate – Whenever you buy a Plesk license. We provide a free SSL certificate for all your domains. This helps your website to rank better and provide secure connections to your customers.
Windows SEO Friendly Hosting – We provide Indian IP addresses and very best Windows servers to load your website fast, It helps your website to rank better.
Crystal Report, MVC Project, Java – We support all the framework and modules/plugins required to run your application.
ASP.NET, v2.x, 3.x or 4.x Multiple versions of ASP.NET are supported so that you can run any latest applications as well as the old legacy applications.
Microsoft Defender – Security is the important concern for every business owner, thats why we install & support Microsoft Defender for protection against malware and virus.
Scalable Windows VPS – Upgrade or downgrade the resources of VPS such as Disk space, RAM, CPU based on your need any time without down time.
Multiple Database Servers – We support multiple database servers such as MSSQL, MySQL, MariaDB under our fully managed support.
Backup & Restore – We provide backup and restore options for your server. Running your business without backup is like driving a car without a break.
Multiple Plesk Edition – We support multiple Plesk editions, Web Admin Edition, Web Pro Edition and Web Host Edition.
Increase your site uptime with Windows VPS We offer numerous different Windows VPS plans. You will undoubtedly observe one to be that coordinates with your business's unique requirements. Or on the other hand, if the measure of decisions we give is making you bleary-eyed, just let our dedicated team members would help you to discover what you might want and don't worry. Our Windows VPS frameworks are versatile with the goal that they can develop as your business flourishes and your requirements increase.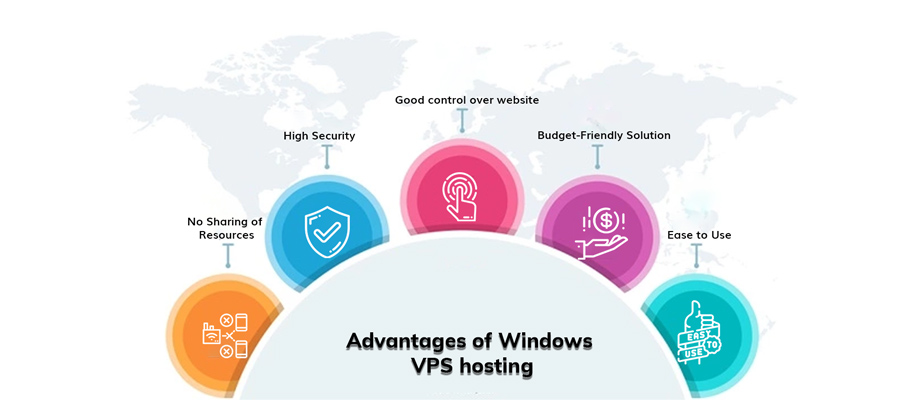 VPS Hosting for windows users
Our best Windows VPS Hosting is quickly engineered, fully secured, and highly scalable. Our Cheap Windows VPS plans are all prepared to save a lot of cash in your pocket. Likewise, if the plans set by us don't meet your exact needs, then there are better deals that we can present you. Similarly, you can create your own configuration, your plans as per your needs. With HostingRaja, the word Cheap Windows VPS India can serve you with the finest quality ever.
Your business can really flourish under our Windows VPS server hosting systems. Host your site online, allowing us to do the work for you. No requirement for your staff to include dedicated web specialists. No Need to Invest in plenty of hardware and infrastructure that you just don't need. With our best windows VPS India, we will look out for your requirements so you'll be liberal to look out for your business.
Why should I choose windows VPS?
When you opt for Windows VPS you get advantage of a dedicated server (i.e. obtaining administrator-level pass to the server) and at lesser price you get the compatibility and comfort of Windows VPS server. Moreover, it allows you to run .asp on your websites easily.
Do you offer Control Panel with Windows VPS?
When you buy Windows VPS, we offer plesk control panel. For more details, please contact our support team. Visit here ==> https://support.hostingraja.in/
HostingRaja Customers Testimonials
Reviews from Indian Windows VPS Customers

Mahendrasamy

04 December 2020

I really liked their service and support. The best supporting team in the industry, thanks for your immediate response and solved my problem.

Ramith Devak

22nd Aril 2021

Hostingraja is good for services. They offer a good price along with professional support team. Their team provides a good solution for each and every issue. It is almost a year with their services, I have faced some minor issues and that is quite common. My website has never faced ay downtime. Hostingraja services are reliable and inexpensive. I except the same services to be continued even in the future.

Reena Kumari

18 March 2021

>HostingRaja has been really good to me. I bought web space from them for one year and I got a domain free. You can call them and actually ask them doubts about stuff. Now with HostingRaja, their support team is always available to answer my questions. Great service. Keep it Going!!!