Contact Us : 6360310148, 6364462800
Private Cloud Solutions
We provide fully managed private cloud solutions to our customers based on various technologies. Your private cloud can be set up at short notice with maximum capacity of up to 1000 VMs, 500GB to 1TB bandwidth and with security, firewalls, backup & restore options. We use technologies such as VMWare, Proxmox, OpenStack, CloudStack, and OpenNebula. We not only set up and train your team on cloud technology but also take care of support & maintenance. We have multiple set of large public cloud setups that are maintained by our team of experts. In our 10 + years of experience and after evaluating various cloud technologies we have found that VMware and Proxmox are best cloud solutions available considering stability, security and scalability.
Your Private Cloud – Your Choice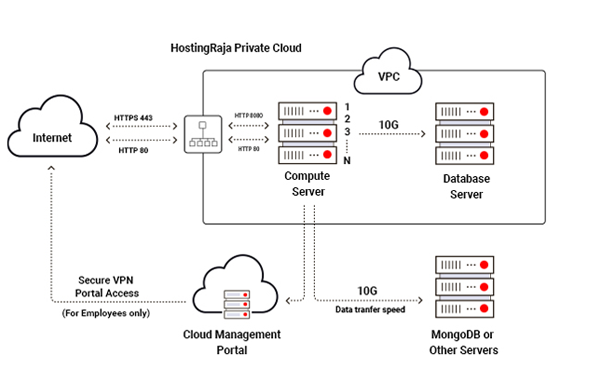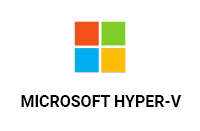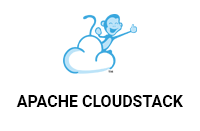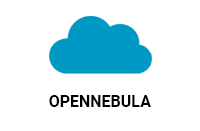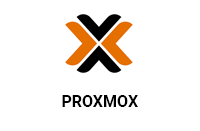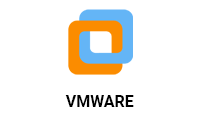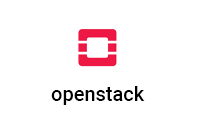 Agility Without Sacrificing Control

Single-tenant Private Cloud
HostingRaja offers custom-built dedicated, single-tenant environments in which to run, migrate and extend your on-premises workloads.

High Performance NVMe SSD Disk
Your application's speed & conv ratio is defined by the speed of your disk IO. That's why we use the industry's best SSDs.

Cloud Management Platform
Each cloud setup comes with CMP (Cloud Management Platform), Using which you can easily manage your cloud infrastructure.

Auto Scale Up/Down
Spin off VMs based on server load/response time/traffic/RAM/CPU use.

Backup/Restore/Disaster Recovery
We can set up your DR at an affordable price, with optional backup & restore.

Dedicated Bandwidth
Each private cloud comes with dedicated bandwidth of minimum 50 mbps, Scalable up to 1000 mbps,will be charged separately
Thank you, e-mail sent successfully. We will get back to you shortly. ⚠ Invalid Captcha
HostingRaja Has Years of Expertise @ Private Cloud

Pain Free Cloud Migration
We migrate your web application for FREE to our HostingRaja, If it loads faster and performs better stay with us.

High Availability
Our cloud platform is designed to be High available across all the components in the cloud. Starting from bandwidth, switches, router/firewall and compute servers, all are setup for high availability.

Highly Scalable
Scale your platform whenever you need. It could be disk space, processing capacity or other instances.

Compute / Storage / Networking Simplified
We have simplied the cloud for our HostingRaja's customers. We setup your cloud infrastructure and guide you enough, optionally you can also go with managed service.

Superior Support
We have gained a good reputation for being one of the best supporting company for hosting/cloud. We ensure to give you great support.

Fully Managed
HostingRaja offers fully managed cloud solutions. You can relaxed that, your cloud is handled by one of the top cloud experts in India.

Powered by ProxMox
Our cloud is powered by one of the world's most used platform Proxmox. Its is well known in industry for its robustness.

Dedicated Bandwidth
You can opt for dedicated bandwidth for better performance, else each cloud instances comes with shared bandwidth.
Contact Us – Private Cloud
Contact Us : 6360310148, 6364462800
HostingRaja is one of the best private cloud hosting providers in India. Our private cloud hosting servers are not difficult to utilize and accessible at a reasonable price. At the point when you pick HostingRaja as your private cloud hosting partner, you will be presented with various stable features. Also, our private cloud server is the quickest and secure in the business. Additionally, our private cloud server comes at an affordable cost. We give various private cloud hosting packages and all our private cloud servers are accessible with well-known operating systems like Linux and Windows OS.
When you choose our private cloud services, you wont be using the shared resources. Hence we would suggest our private cloud services, to the businesses with an unpredictable computing needs. Hence in these cases the website owner would require a direct control over the environments. A direct control is needed to meet the regulatory requirements. When you use our private cloud services and properly implement it, you will get the same benefits found in the public cloud. These benefits include scalability, configuring the virtual machines and the ability to provision and changing or optmizing the computing resources. The organization will also be able to implement the chargeback tools for tracking the computing usage and hence ensuring that you only pay for the resources you use.
Managed private clouds:
With private clouds, you're fully reliable for all prices at all times. Your staff, operate and support all underlying infrastructure. But private clouds can also be provided by cloud providers as part of a managed private cloud technique.
Managed private clouds permit customers to make and utilize a private cloud that's deployed, configured, and run by a third-party seller. It's a cloud delivery option that enables companies with understaffed or underskilled IT teams to provide better private cloud services and infrastructure to users without the day-to-day sophistication of managing a private cloud themselves.
When you opt for HostingRaja private cloud you will be offered with below features:
Reduced operation costs.
Fewer risks are associated with loss of data.
Real-time Malware Injection Scan.
Ease of use and Service orientation.
Real-time PHP Vulnerability Check.
Businesses can share resources on one platform.
High levels of utilization (e.g., via virtualization, and the size and maturity of data centers).
IT customers can self-provision.
The appearance of infinite capacity on demand.
Workloads are multiplexed, capacity is pooled.
Ability to spend for use with no duty.
Cloud hosting provides good flexibility and scalability.
Clients can avoid expenditure on hardware and software.
Customers have access to a huge number of applications without having to download anything.
Consumption is billed based on the utility of low upfront costs.
Network Setup & Requirement
Network is the most important component when doing a setup of a private cloud. There are many things that have to be considered when setting up a private cloud and we have a team of experts who have proven experience in handling 1000+ virtual machines in a single private cloud setup.
Security & Firewall
Separate & high availability LAN of routers / firewalls
High speed 10G speed internal network for communication among VMs
Backup & restore on high speed network
Network latency allowed, Best case and worst case scenario
Do you need a dedicated bandwidth or shared bandwidth
DDOS protection against any attack, up to 10G
Security concern on private cloud
One of the major concerns of any company whether it is enterprise or startup company is security. We can provide private cloud setup in a separate locked rack in the data center if needed for additional security. Security can be enhanced in multiple methods, Like
Private / Direct bandwidth from ISPs
Dedicated physical Firewall before/after the end points
Software firewall / application firewall
Secured switch for internal data transfer
You can discuss with our security experts in further details.
Workload portability
Our innovative private cloud solutions enable you to manage and optimise workloads in the most appropriate location and on the most appropriate infrastructure without requiring considerable redesign. We make it possible to migrate apps to the cloud without re-architecting them and to scale your environment to different types of cloud deployments.
Data authority, protection, and compliance
Optimize your management, protection, and compliance mandates by executing each workload in its best environment. Prevent revealing your business to improved risk via unintended and perhaps unnecessary migrations or modernizations.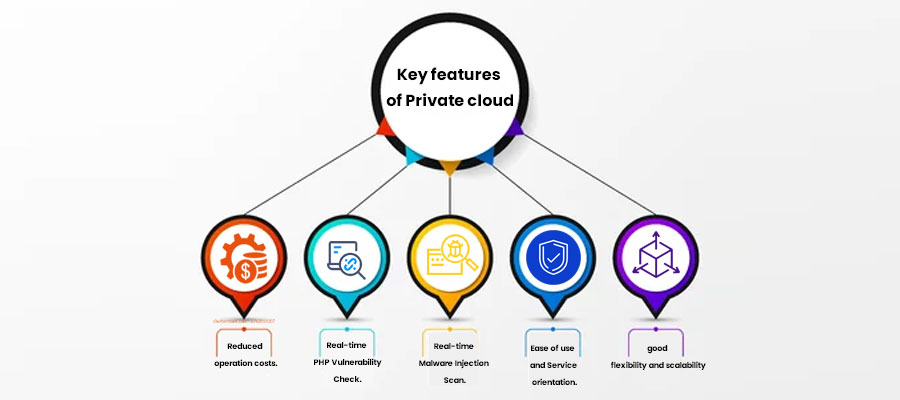 Backup & Restore
We give backup and restore from the normal backup server if necessary or likewise, there are venture backup solutions accessible like Veeam Backup and Acronis backup and recovery solutions. You can decide to take backup in a similar DC for fast backup and recovery if necessary over the 10G fiber channel or You can likewise select to restore from the cloud solution. At the point when you pick a backup, You really want to think about the following points.
Proximity to the backup location
Speed of the backup restoration. If you restore backup over normal internet, sometimes it can take up to a few days to restore a few TBs of data/server. Speed is very crucial to avoid long down time.
How often you want to take backup & how many incremental backup needed
Option to restore as a whole server and option to extract certain folders & files
SOA Benefits
Private cloud offers an (SOA)service-oriented approach to infrastructure administration and deployment. Whenever you've turned up Servers in a fraction of seconds, watched your applications scale naturally by request, and become acquainted with a service model of IT conveyance, you will not have any desire to surrender the advantages of the cloud.
Remote Accessibility and Mobility
Private cloud provides making truly necessary mobility for the cutting edge business scene for you and your whole workforce. Cloud done right makes it so that much more straightforward to keep up with your business, and it achieves employee performance and productivity.
Managed Support & Troubleshooting
We can setup & hand over if needed and also we also provide 24/7 managed support for your private cloud setup. We can set up and support private clouds on both On-Premise vs Off-Premise models based on your requirement. Most of the customers go with fully managed support due to the complexity involved.
Need Help ?
Chat with Experts