Fully Managed Support and Free Control panel Included
You have arrived at this page to purchase servers with fully managed support and free control panel , kindly pick your server type underneath. We give a wide range of servers that is fully optimized for better execution, select the server that suits your business. If you don't have a clue what sort of servers you want, kindly contact our sales team, We will be eager to assist you or you can check with your web developer. If you need to learn exhaustively about the rundown of servers given by us then, at that point, look down to find out more details.
The server is a computer that serves information about different computers. It is a specialized device or machine along with a unique set of programs that offers numerous services on which the server hardware and the software give various assistance related to the user's demands. Generally, the servers are located in data centers with multiple internet bandwidth from various ISPs such as Airtel, Reliance, Tata and much more. Each server is connected with multiple power supply to ensure that, Your server is up and running all the time with any power interruption. Most of the servers provided by HostingRaja are powered with a redundant power supply with multiple internet connections.
The server will offer different functionalities such as centralized access to data, stored information, routing system, resources, etc. A server acts as a client/server network because both the server and user act commonly to execute the responsibilities. Usually, the server comes in various types and sizes to facilitate different tasks.
Most of the computer networks will support one or more servers to manage the specific task. Moreover, the greater the network in terms of clients that connect to it or the volume of data that it passes. Most probably it is that multiple servers that play a role by each dedicated to a particular purpose. There are 100s of different types of servers are used in Internet, Lets list down some of them.


Types of servers – A brief explanation
Web Servers such as Ngnix/Apache. Apache is very popular on the Internet, which is responsible to deliver the website content to your browser.
DB – Database servers such as MySQL, MSSQL, Oracle. This is where all your information is stored and retrieved
FTP – File Transfer Protocol server. Using this server, You can transfer the files between your computer and server.
Email Servers such as SMTP and POP3, IMAP. These servers are used to send and receive emails.
DNS – These servers help in mapping the server's IP address to a domain names
Proxy – Load Balancer. This server helps in splitting or dividing the traffic among multiple web or DB servers. In some cases, a single web server will not be able to serve all the customer's requests. In this case, an LB server helps in sharing the load among multiple web/DB servers.
We provide various kinds of servers which are preinstalled, optimised and ready to serve with GUI. For example, If you buy a server for node js from other service providers, then you need to install and configure and before start using it. One of the other key aspects, how we are different from other service providers is that, We also provide unique and easy to use GUI for all purposes. Find the list of examples below.
Java server with GUI option to deploy war files, access the log, restart the tomcat server and various other options
Nodejs server with GUI option, pre installed and ready to use, You can choose between Apache and nginx for better performance
Python servers with GUI
Linux VPS with Free Control panel or with cPanel
Windows VPS Server with Plesk or Without control panel
Linux Dedicated with Free Control panel or with cPanel
Windows Dedicated Server with Plesk or Without control panel
WordPress Server optimized for better performance
cloud server with vertical scaling
Like every company, We have expertise on various application servers such as web/email/applications servers. Under our fully managed support, the following servers are supported.
Web Servers

Apache Web server
Ngnix Web server
Litespeed Web server
IIS web server

Email Servers

Postfix, Dovecot, SpamAssassin

Database servers

MySQL DB servers
MongoDB server
MSSQL DB server
Postgresql

Application Web Servers

Laravel Server
ReactJS Serve
Python Server
MongoDB Serve
AngularJS Server
VueJs
TallyServer (Only installation support & no managed support)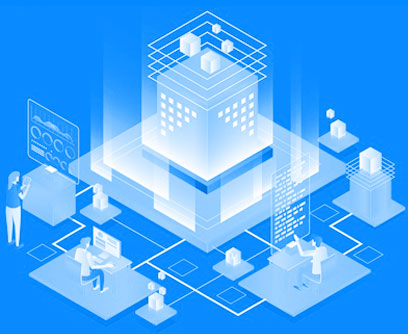 Buy a Server
A server can pay attention to the port for the approaching network demands, for the simple interaction between the Web server and the browser. Furthermore, the server is a wardrobe for pages that respond when the client requires a specific website. Moreover, this request is only a way to enter the web address into a browser, to arrive on the requested website.
All the servers observe these requests through ports, by giving responses instantly to address the website page requested by the user. Once the server has received the request, it used to verify and gather the varied components which make up a website and communicates this collected data back to the user's web browser.
Server cost for VPS website
There are numerous types of servers like proxy servers, email servers, web servers, backup servers, etc. Virtual Server is a virtualized server that is fully a server in terms of all functionalities, use cases, admin rights except that, All VMs running on a single dedicated box that shares common hardware.
Having your own Virtual Server or VPN(Virtual private network) means having total control of your entire server. And you will not be restricted to the volume of bandwidth you use and can also install the OS (operating system) of your choice.
VPS is formed by dividing the physical server into numerous small servers. Every server will consist of its own resources, but the processor of the central server will be shared by the small servers. Virtual servers permit users to build applications and use it as a regular server and thus can manage the traffic individually. Moreover, these servers are not physically present and they are actually virtualization of the main server. Hence, they are known as virtual servers.
Buy a (Dedicated) server india
A dedicated host is a server that is enclosed by a network of computers which are been set up completely to offer the most excellent assistance to only one key user. These servers are well suitable for users who require personalization on their specific demands along with the setup and installation of their own hardware and software on the server. No other type of server will be able to provide this requirement except the server. And these servers come with highly advanced software to administrate the complexities of the external software and the great number of resources as required.
This server is a physical server that can be leased from a company and used for your personal/business objectives. And it permits you to determine your own OS, hardware, and other specifications as you wish. Opting for a dedicated means nothing but receiving a physical server machine. So you can visually see your server and can make sure it is operating in the manner as you wish (entirely under your control).
If you are currently having a VPS web hosting account, with us, you can upgrade it to the dedicated server hosting at any point of time for ordering a new server. For a fully managed dedicated server we will be migrating the data from the current account to the new server. We also offer free migration of your data from other hosting providers absolutely free.
Purchase Cloud Server
Cloud is the servers which are used for computing resource for cloud computing. In essence, these servers are networked together to offer a unique supply of computing power from which cloud-based services can draw resources. Cloud servers offer medium and large enterprises a secure data storage and manage integrity across the multiple servers and it is known as Cloud. Having multiple websites or depending on your clients to place numerous orders online, then you must make use of the cloud server.
Cloud server technology is preferred by huge organizations due to the cloud's multiple server computers. Moreover, cloud servers are online 24/7/365 as there is more than one server that can handle your website's requirements. These servers also offer the availability to scale up any resources which are necessary by the network at any given point of time. This will be helpful if your site swiftly encounters triple or quadruple the normal amount of website traffic you receive. And the cloud server can be updated instantly to offer more RAM or different CPU will be able to handle your website visitor.
Server cost in india
We have affordable prices for our servers based on the industrial standard and it is lower when compared to other service providers. We guarantee that every customer gets a better price whatever the server you purchase from us. Also, we provide huge discounts for your referral and we reward you.
| PREMIUM | Unlimited | Gold | Silver |
| --- | --- | --- | --- |
| 226 | 204 | 161 | 85 |
| Basic | Value | Silver | Gold |
| --- | --- | --- | --- |
| 3299 | 4799 | 6799 | 11415 |
| Basic | Value | Premium | Extreme |
| --- | --- | --- | --- |
| 549 | 699 | 899 | 1699 |
| Silver | Gold | Platinum | vps |
| --- | --- | --- | --- |
| 99 | 149 | 199 | 899 |
| Gold | UNLIMITED | PREMIUM | extreme |
| --- | --- | --- | --- |
| 299 | 449 | 1499 | 2499 |
| value | Silver | Gold |
| --- | --- | --- |
| 4799 /mon | 6799 /mon | 11415 /mon |
| Premium | Extreme | Premium + |
| --- | --- | --- |
| 899 /mon | 1699 /mon | 3999 /mon |
| Python-Premium | Python-Extreme | Python-Premium Pro |
| --- | --- | --- |
| 899 /mon | 1699 /mon | 3999 /mon |
| Mongo-Premium | Mongo-Extreme | Mongo-Premium + |
| --- | --- | --- |
| 899 /mon | 1699 /mon | 3999 /mon |
| Angular-Premium | Angular-Extreme | Angular-Premium Eco |
| --- | --- | --- |
| 899 /mon | 1699 /mon | 3999 /mon |
Know More About HostingRaja's Competitive Online Server Price in India
Explore HostingRaja's affordable online server prices for top-notch hosting solutions in India. Our range of hosting plans caters to diverse needs, whether you're a startup, blogger, or enterprise. With HostingRaja, you'll find competitive prices without compromising on performance. Choose from shared, VPS, or dedicated servers, all designed to deliver exceptional value. Benefit from localized data centers, reliable uptime, and responsive customer support. Make the most of your budget with our cost-effective online server prices while ensuring your website's seamless performance and user satisfaction.
Why HostingRaja is Best in Indian Hosting Company
HostingRaja excels as India's premier hosting company due to its tailored services, strategic Indian data centers, and competitive pricing. With a range of hosting options, including shared, VPS, and dedicated hosting, they cater to diverse needs. Responsive customer support, a strong uptime guarantee, and user-friendly features enhance their appeal. Catering to the Indian market, HostingRaja's reputation, security measures, and scalability make it the preferred choice for startups and businesses. Positive customer feedback underscores their reliability, solidifying HostingRaja's position as the best in Indian hosting
HostingRaja Servers FAQ's