What is .com domain?
The .com domain is a top-degree area (TLD) at the internet's Domain Name System (DNS). It is one of the original and most widely used TLDs. The term "com" is derived from the word "commercial," as the .com domain was initially intended for commercial entities. However, over time, it has become a popular choice for a wide range of websites, including businesses, organizations, blogs, personal websites, and more.
The .com domain is globally recognized and associated with a commercial or general-purpose website. It is often the first choice for businesses aiming to establish an online presence due to its widespread familiarity and credibility. Many internet users instinctively type .com when entering a website address.
As a TLD, the .com domain operates under the authority of the Internet Corporation for Assigned Names and Numbers (ICANN), which manages domain name registrations and ensures their unique allocation across the internet. Registering a .com domain requires going through a domain registrar, which allows individuals and organizations to secure their desired .com domain name for a specified period of time, usually renewable on an annual basis.
Overall, the .com domain has become synonymous with the internet and is widely considered the default and most prestigious extension for websites. It provides global recognition, user familiarity, and brand authority, making it an attractive choice for individuals and businesses looking to establish a strong online presence.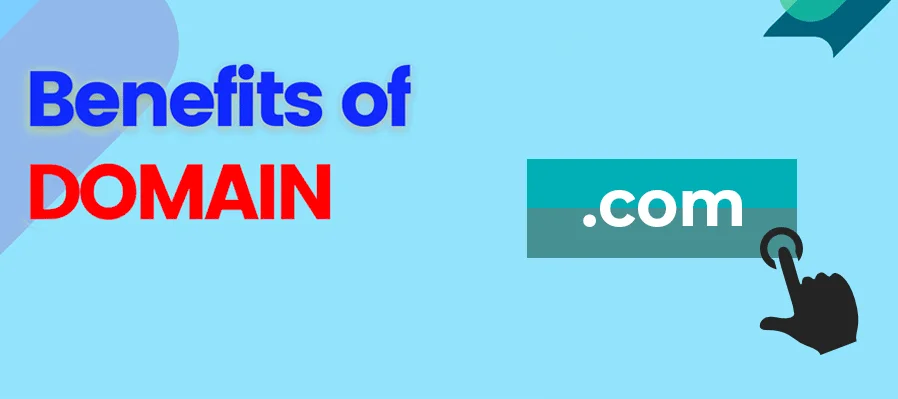 BENEFITS OF .COM DOMAIN:
1.Global Recognition: .com domains are universally recognized and familiar to internet users worldwide, making it easier for businesses to establish a global online presence.
2.Credibility and Trust: .com domains have a long-standing history and are associated with credibility and trustworthiness, giving businesses a professional and reputable image.
3.Search Engine Visibility: Search engines often prioritize .com domains in search results, increasing the chances of better visibility and organic traffic for businesses.
4. Brand Authority: Owning a .com domain enhances a business's brand authority, as it is the most commonly used and recognized domain extension, instilling confidence in customers and stakeholders.
5. Versatility: .com domains are suitable for businesses across various industries and sectors, offering flexibility and compatibility with different types of online ventures.
6.Email Credibility: Having a .com domain allows businesses to create professional email addresses associated with their domain, enhancing credibility in communication.
7. Ease of Remembering and Typing: .com domains are often easier to remember and type, which can lead to increased direct traffic and better user engagement.
8. Potential Resale Value: .com domains have a higher potential for resale value compared to other domain extensions, making them attractive assets for businesses and investors.