Choosing the Right Windows Dedicated Server Hosting Provider
Many individuals initially opt for shared hosting for their first website, but as their business expands, they require more control, resources, and privacy. In such cases, transitioning to a VPS hosting solution may be suitable temporarily, but eventually, a dedicated server becomes necessary. A Windows dedicated server delivers a fully dedicated server to a single user, granting unrestricted access to all the available resources, without sharing with others.
Windows dedicated servers are available in two primary operating systems: Linux and Windows. Linux dedicated servers are cost-effective, but they may not be compatible with specific applications. On the other hand, Windows dedicated servers are essential for businesses, developers, and individuals who require Windows-based applications on their servers, although they can be relatively expensive.
When evaluating a Windows dedicated server, the selection of the appropriate hosting company becomes paramount. Our experienced web hosting experts have conducted an extensive and independent study to identify the top Windows dedicated server hosting providers. We have taken various ranking factors into account, which will be further explained at the end of this article. For now, let us focus on the key aspects to consider when selecting a hosting service of this nature.
NOTE: Due to the licence cost of Windows OS the prices mentioned here are final for Windows VPS/Servers.
For Sales Enquiry
: 821 778 4838, 636 030 8610, 6360309093
Windows Dedicated Server
Plans & Pricing
FAQ's
Performance
Space : 0.5 TB NVMe
CPU : 4 Core (9.60 GHz)
RAM : 6 GB
Bandwidth : 5 TB
Space : 1 TB NVMe
CPU : 4 Core (9.60 GHz)
RAM : 16 GB
Bandwidth : 10 TB
Space : 1 TB NVMe
CPU : 6 Core (14.4 GHz)
RAM : 24 GB
Bandwidth : 10 TB
Space : 1 TB NVMe
CPU : 8 Core (19.20 GHz)
RAM : 32 GB
Bandwidth : 15 TB
Space : 1.5 TB NVMe
CPU : 12 Core (28.80 GHz)
RAM : 48 GB
Bandwidth : 20 TB
Space : 2 TB NVMe
CPU : 16 Core (38.40 GHz)
RAM : 64 GB
Bandwidth : 40 TB
Robust Windows Dedicated Hosting Solutions
Stay informed about the performance and availability of your server, as well as the utilization of CPU, RAM, and storage resources with our server monitoring feature. Monitor multiple domains and receive alert notifications to ensure you are always aware of any issues or potential disruptions. Stay proactive and make informed decisions to maintain the smooth operation of your website or application.
Unmatched Server Control with Windows Dedicated Server Hosting
Maximize your server's processing power with bare metal servers, giving you complete control over the server, including root and admin privileges, enabling customization at the kernel level. Experience unparalleled performance, reliability, and security with dedicated resources exclusively allocated to your business. Leverage the flexibility and scalability of Windows Dedicated Server Hosting to meet the evolving needs of your growing business. Enjoy the benefits of a dedicated environment for high-traffic websites and resource-intensive applications, ensuring optimal performance and user experience. Trust in our robust infrastructure and expert support team to deliver exceptional service and empower your online presence.
Fast Storage Solutions for Windows Dedicated Server Hosting
Experience blazing fast read and write speeds or choose from a wide range of storage options to meet your needs, including HDD or NVMe SSDs. Benefit from the exceptional performance of NVMe SSDs, which can be up to 25 times faster than traditional storage options. Enjoy seamless access to large amounts of data with high storage capacity, ensuring you have ample space for your files and applications. Whether you require speed or storage capacity, our hosting solutions offer the flexibility to accommodate your requirements. Trust in our reliable infrastructure to deliver optimal performance and storage capabilities for your website or application.
Flexible Support for Windows Dedicated Server Hosting
All our hosting plans include free standard hosting support, ensuring that you have access to assistance whenever you need it. Additionally, we offer optional paid server management services for those who require additional support. Our fully managed support service provides comprehensive assistance, taking care of all server management tasks for you. Alternatively, you can opt for our task-based services, where our experts handle specific tasks or issues as needed. With our range of support options, you can choose the level of assistance that best suits your needs and ensures smooth server operations.
Premium Hosting with No Contracts, No Fuss, No Catch.
With single-tenant infrastructure, you benefit from enhanced security measures and greater control over your server environment. You have exclusive access to the resources and can customize the server settings to meet your specific requirements. Additionally, our powerful DDoS protection safeguards your server and network against malicious attacks, ensuring uninterrupted service availability. Enjoy peace of mind knowing that your infrastructure is well-protected and that your server is shielded from potential threats. Trust in our robust security measures to keep your data and applications safe and secure.
Reliable Windows Dedicated Server Hosting Support
Have a pressing question in the wee hours of the morning? Don't fret! Our dedicated team of friendly experts is available 24/7 to provide prompt assistance. Benefit from the peace of mind of having your own reliable IT team at your service, without the hefty cost. Whether it's troubleshooting, technical guidance, or general inquiries, we're here to support you around the clock. Enjoy unparalleled support and rest easy knowing that help is just a call or message away, anytime you need it.
Strengthening Windows Dedicated Server Security – Essential Measures and Advanced Tools

Windows auto Updates and Patching
Regular updates are essential practices for maintaining the security and stability of Windows Server environments. Updates help address security vulnerabilities, improve system performance, and ensure compatibility with the latest software and hardware.

Strong Authentication
Strong authentication, known as multi-factor authentication (MFA) or two-factor authentication (2FA), requires users to provide multiple forms of verification, adding an extra layer of protection beyond passwords. This safeguards against attacks like phishing, brute force, and credential stuffing.
Windows Firewall Enabled
The Windows Firewall in Microsoft Windows OS is an essential built-in security feature that controls inbound and outbound network traffic, safeguarding against potential threats. It acts as a barrier against unauthorized access while enabling authorized communication effectively.

Disable Unnecessary Services
Disabling unnecessary services is crucial for enhancing the security and performance of your computer or server. Unneeded services can introduce attack vectors and consume system resources, potentially leading to vulnerabilities and degraded performance.

Mod Security enabled
Install and configure ModSecurity to protect against common web application attacks like SQL injection and cross-site scripting (XSS). While ModSecurity comes with a default set of rules, it can be customized to fit the specific security requirements of an application.

Disabled SMB File sharing
Disabling SMB (Server Message Block) sharing enhances overall network security, especially if not needed for your network environment or if vulnerabilities exist. SMB is a protocol utilized for sharing files, printers, and resources between networked computers.

Antivirus windows defender
Windows Defender is the built-in antivirus and anti-malware solution provided by Microsoft for Windows operating systems. It offers real-time protection against various types of threats, including viruses, malware, spyware, and other malicious software.

unblock Spam mail
This module controls outgoing spam email from the server. The email account will get blocked if more than 40 emails have been sent within one hour from the individual email account. Admins can review and unblock messages to ensure important communications are not lost.
Windows Dedicated – IP Address : 1
Windows Dedicated – FREE Website Optimization
Windows Dedicated – RDP/Administrator Access
Windows Dedicated – FREE SSL Certificate
Windows Dedicated – SEO Friendly
Windows Dedicated – MSSQL/MySQL Support
Windows Dedicated – Crystal Report, MVC Project, Java
Windows Dedicated – ASP.NET, v2.x, 3.x or 4.x
Windows Dedicated – MVC & Silverlight
Windows Dedicated – Multiple Application Support
Windows Dedicated – Indian IP, Loads Faster
Windows Dedicated – Multiple Remote Desktop (More Users)
Windows Dedicated – Multiple PHP Version
Windows Dedicated – High Priority Support
Standard Managed Windows Dedicated Servers in India
Companies of all sizes would find Windows Dedicated Server Hosting with NVMe-based high performance an excellent choice. For businesses considering investing in windows server hosting, HostingRaja boasts 99.9% uptime and competitive SLAs. Among the best service providers in India, we are the only ones offering a control panel with robust built-in security features. A testament to our networkability is our Windows Dedicated Server Hosting India guarantee of low latency for all our servers.
We provide our clients with fully managed dedicated servers with Windows hosting that ensure uninterrupted server operations by providing all the updates, maintenance, backups, disaster recovery, patches, server optimization, and configurations required to maintain these servers at peak performance levels. Today, HostingRaja is tremendously widespread in India amongst the safe data center infrastructure communities for all these bases.
From HostingRaja, you can choose from a wide range of high-end cloud Dedicated Windows web servers & Linux Dedicated Server plans at lower costs to suit your needs. To run your sensitive workload more efficiently, you will need our Bare Metal Server that is available at an extremely affordable price.
If your hosting necessities are difficult or you are not certain where to start, no worries. Our experts are pleased to assist you to build the perfect solution. You will get the exact server as per your necessities to streamline the business within a pledged time frame. If you have any queries about picking a Windows server or a place, our Specialists are ready to assist.
Who is Windows Dedicated Server highly recommended for?
For websites that experience high traffic and large companies with extensive server requirements, Windows Dedicated servers are a crucial investment. These servers offer ample data storage capacity and provide unlimited storage options, ensuring that businesses can easily manage their growing data needs. Moreover, Windows Dedicated servers deliver top-notch security measures, ensuring the protection of sensitive information and customer data. With superior performance and reliability, these servers can handle the demands of rapidly growing SMEs and provide a stable hosting environment for their websites. By opting for Dedicated Servers, businesses can enjoy the benefits of unlimited storage, robust security, exceptional performance, and reliable hosting services, enabling them to focus on their core operations and drive their business growth forward.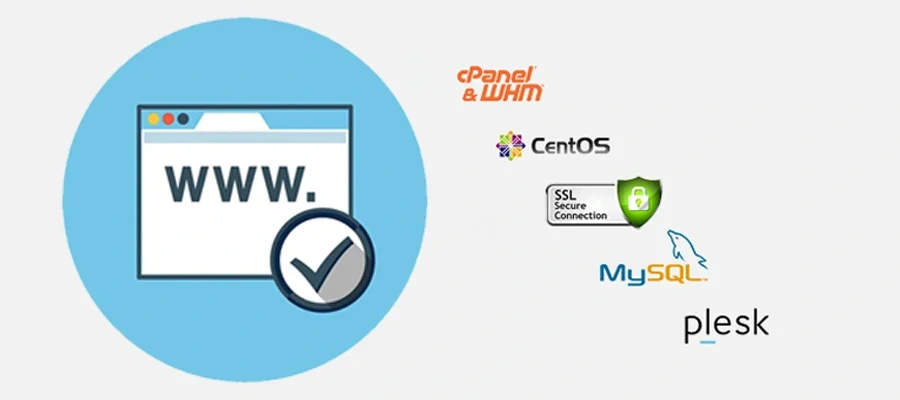 Dedicated Server
Features
Industry best features:
Storage & Bandwidth.
Root SSH Access.
Unlimited Domain.
PHP5 Support.
SSL Secure Server.
IPv6 Support.
Canned CGI Scripts.
Full CGI Access.
Network Isolation.
Web-Optimized Virtual Machines.
MySQL-Optimized Virtual Machines.
Powered by Linux-VServer.
Full Unix Shell.
Perl Support.
Access to Raw Log Files.
Server Side Includes (SSI).
Scalable Resources & Pricing.
Ruby On Rails.
99% Uptime Guarantee.
Web-Based Control Panel.
Unlimited 24/7 Support.
Crontab Access.
Unlimited Email Accounts.
Python Support.
Guaranteed Memory Resources.
Best-of-breed routers and servers.
Dedicated Server Windows Hosting
Our exclusive resources and Windows OS support cater to businesses needing optimal results. Seamlessly run ASP.NET, Microsoft SQL, and more with enhanced security and scalability. With complete control over settings, installations, and security, tailor the server to your needs. Experience seamless website operations and rapid loading through HostingRaja's trusted services. Elevate your online presence with our dedicated server Windows hosting, designed to meet the demands of high-traffic websites and complex applications. Join HostingRaja for a reliable digital foundation today.
You are in a
Trusted
Company
Some of our 1,50,000+ Happy Customers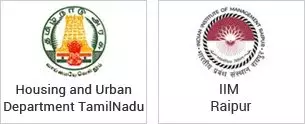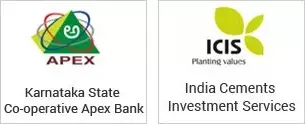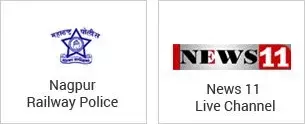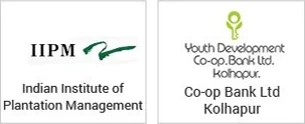 2,00,628
customers liked us on Facebook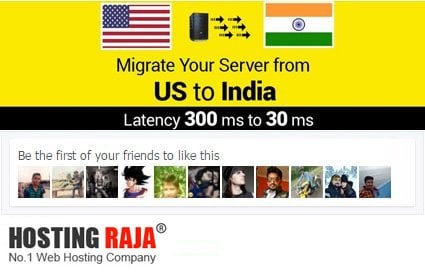 CHAT
Answer to common questions
Instant Response Form
Drop us an email at