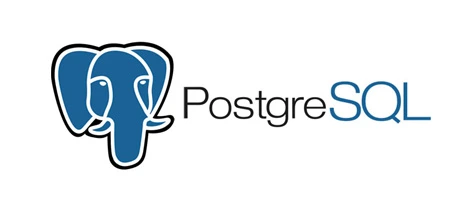 Managed PostgreSQL Hosting Services
At HostingRaja, we offer comprehensive managed PostgreSQL hosting services designed to meet the specific requirements of small, medium, and enterprise customers. Our goal is to provide exceptional performance, reliability, and security within a secure environment, making us the ideal choice for businesses of all sizes.
With our managed PostgreSQL server solution, you can experience enhanced performance and peace of mind. Our servers are meticulously fine-tuned to deliver optimal results, ensuring that your PostgreSQL database operates smoothly and efficiently. Our team of experts is available around the clock to provide continuous support and assistance, so you can focus on your core business while we take care of your hosting needs.
By choosing our managed PostgreSQL cloud hosting, you can enjoy the benefits of scalability and cost-effectiveness. Our cloud clusters provide the flexibility to easily adjust your resources based on your evolving requirements, ensuring that you only pay for what you need. With our technical support team readily available, you can rely on us to address any issues or concerns promptly.
If you prefer greater control over your hosting environment, our PostgreSQL VPS hosting option is an excellent choice. With virtual private servers and dedicated resources, you can customize your server configurations to suit your specific needs. This option is perfect for websites that require more resources than shared hosting can provide, offering a higher level of performance and flexibility.
For those who demand unparalleled control and maximum performance, our PostgreSQL dedicated server hosting is the ultimate solution. With a physical server exclusively dedicated to your website or application, you have complete control over server configurations and resources. This option is best suited for experienced technicians and data-intensive projects, providing the highest level of performance and reliability.
Choose HostingRaja for your PostgreSQL hosting needs and unlock the full potential of your website or application. Our array of hosting solutions, top-tier support, performance, and scalability are here to revolutionize your PostgreSQL hosting experience. Start today and experience the difference.
Elevate Your Business with High-Performance PostgreSQL Dedicated Servers
Enterprise PostgreSQL Dedicated Server 1
₹ 21737
Save 54% (Hurry, First 10 customers)
Space : 1 TB NVMe
CPU : 12 Core (26.4 GHz)
RAM : 24 GB
Bandwidth : 10 TB
Dedicated IP Address : 1
Enterprise PostgreSQL Dedicated Server 2
₹ 28258
Save 54% (Hurry, First 10 customers)
Space : 1 TB NVMe
CPU : 12 Core (26.4 GHz)
RAM : 32 GB
Bandwidth : 10 TB
Dedicated IP Address : 1
Enterprise PostgreSQL Dedicated Server 3
₹ 37776
Save 55% (Hurry, First 10 customers)
Space : 1 TB NVMe
CPU : 18 Core (39.6 GHz)
RAM : 64 GB
Bandwidth : 10 TB
Dedicated IP Address : 1
Empower Your Business with Enterprise-Grade PostgreSQL Dedicated Servers
Enterprise PostgreSQL VPS Server 1
₹ 11453
Save 45% (Hurry, First 10 customers)
CPU : 8 Core
RAM : 8 GB
DISK : 250 GB NVMe
Bandwidth : 4 TB
Enterprise PostgreSQL VPS Server 2
₹ 13635
Save 45% (Hurry, First 10 customers)
CPU : 8 Core
RAM : 12 GB
DISK : 500 GB NVMe
Bandwidth : 4 TB
Enterprise PostgreSQL VPS Server 3
₹ 15998
Save 45% (Hurry, First 10 customers)
CPU : 12 Core
RAM : 12 GB
DISK : 750 GB NVMe
Bandwidth : 4 TB
Fully Managed PostgreSQL VPS Server
For Sales Enquiry
: 6374517734, 8217784838, 6360311255
CPU
RAM
DISK
Bandwidth
PostgreSQL Admin Dashbroad
PostgreSQL UI for Databases Creation
PostgreSQL UI for User Creation
PostgreSQL Multiple Version Support
Auto PostgreSQL backup maintance
Remote PostgreSQL DB
SSL FREE Certificate
| | | |
| --- | --- | --- |
| 3 Core | 4 Core | 4 Core |
| 3 GB | 4 GB | 5 GB |
| 90 GB | 120 GB | 200 GB |
| 3000 GB | 4000 GB | 10000 GB |
| Yes | Yes | Yes |
| Yes | Yes | Yes |
| Yes | Yes | Yes |
| Yes | Yes | Yes |
| Yes | Yes | Yes |
| Yes | Yes | Yes |
| Yes | Yes | Yes |
Fully Managed PostgreSQL Dedicated Server
DISK
CPU
RAM
Bandwidth
IP Address
PostgreSQL Admin Dashbroad
PostgreSQL UI for Databases Creation
PostgreSQL UI for User Creation
PostgreSQL Multiple Version Support
Auto PostgreSQL backup maintance
Remote PostgreSQL DB
SSL FREE Certificate
High Priority Support
| | | |
| --- | --- | --- |
| 750 GB | 1 TB | 1 TB |
| 4 Core (9.60 GHz) | 6 Core (14.4 GHz) | 8 Core (19.20 GHz) |
| 16 GB | 24 GB | 32 GB |
| 10 TB | 10 TB | 15 TB |
| 1 | 1 | 1 |
| Yes | Yes | Yes |
| Yes | Yes | Yes |
| Yes | Yes | Yes |
| Yes | Yes | Yes |
| Yes | Yes | Yes |
| Yes | Yes | Yes |
| Yes | Yes | Yes |
| Yes | Yes | Yes |
The postgreSQL can be extended by users in many ways. For example by adding new
Data types
Functions
Operators
Aggregate functions
Index methods
Procedural languages
With the provision of liberal license the postgreSQL can be distributed any used by anyone for any purpose at free of cost.
The fundamentals of the postgreSQL
In the architecture of database postgres uses server/client model. The postgres session performs following cooperating processes.
The database server program, called PostgreSQL, includes a process responsible for managing the database and its files. This process handles incoming connections from client applications and executes database actions on behalf of the clients, effectively replacing their presence.
The front end part of the created users application is bound to perform any of the database operation. The application developed by the client can be of various type. It can be a simple text oriented application or the one which returns graphical outputs or of any other kind. Some of the clients applications are provided with postgreSQL distribution whereas most of them are developed by the user.
HostingRaja facilitates the postgreSQL in its server and we have the dedicated module to manage the same. The dedicated modules enables you to create the database and also to create the users for it. With the modules easy to use front end interface you can easily manage your
database.
Supercharge Your PostgreSQL Experience with HostingRaja's Unparalleled Hosting Solutions
Explore HostingRaja's Unmatched Benefits for PostgreSQL Servers
Data integrity and constraints: Explain PostgreSQL's support for enforcing data integrity through constraints, such as primary keys, foreign keys, unique constraints, and check constraints. Discuss how these mechanisms help maintain data consistency and reliability..
Indexing options: Provide an overview of different types of indexes supported by PostgreSQL, including B-tree, hash, GiST, GIN, and SP-GiST indexes. Discuss the benefits and use cases for each index type.
Data partitioning:Explore PostgreSQL's capabilities for partitioning large tables to improve query performance and manage data more efficiently. Discuss partitioning strategies, such as range partitioning and list partitioning.
Full-text search: Dive deeper into PostgreSQL's full-text search capabilities, including the tsvector data type, text search configuration, and the powerful search functions and operators available for performing advanced text searches.
Extensibility and custom data types: Highlight PostgreSQL's extensibility features, such as the ability to create custom data types, operators, and functions. Explain how these features can be leveraged to adapt PostgreSQL to specific business requirements.
Internationalization and localization: Discuss PostgreSQL's support for multilingual data and international character sets. Explain how to configure collation and encoding settings to handle different languages and ensure proper sorting and comparison of textual data.
Data import and export: Provide guidance on importing and exporting data to and from PostgreSQL, including various tools and formats supported. Discuss best practices for efficiently transferring data between PostgreSQL and other databases or systems.
Integration with popular frameworks and tools: Discuss PostgreSQL's compatibility and integration with popular frameworks, ORMs (Object-Relational Mapping), and development tools. For example, you can mention integration with Django, Ruby on Rails, Node.js, and popular IDEs.
Advanced replication scenarios: Explore more advanced replication scenarios, such as cascading replication, multimaster replication, and bi-directional replication. Explain their use cases and considerations for implementing these replication setups.
PostGIS: If the page focuses on PostgreSQL's usage in GIS (Geographic Information System) applications, dedicate a section to the PostGIS extension. Explain how PostGIS enables spatial data storage, indexing, and querying, along with its compatibility with other GIS tools and formats.
Advantages of postgreSQL
The postgresql is a open source database management system. You will not be have the troubles in using it in your applications.
Better support than other vendors : you can get the better support from the postgreSQL professionals.
Security Measures :Role-Based Access Control: SQL databases, including PostgreSQL, offer role-based access control mechanisms. Developers can define user roles with specific privileges, granting or restricting access to certain database objects.
Lower maintenance : The platform is designed to provide lower maintenance. And you can tune the aspects as per your requirement.
Reliable and stable : The postgresql has the statistic that it has never ever crashed from the several years of active operation. It has not even crashed once. With these statistics you can widely accept that the service offered is more reliable compared to other databases.
Extensible : The postgresql is free of cost and you can extend that as per your need. You can customise this for any of your requirement.
Cross Platform : Postgresql is compatible with almost all the operating system. Each of the version of various operating system can run the postgresql on it.This is achieved via Cygwin framework
Support and Maintenance : Having access to 24/7 support ensures that developers can receive timely assistance in resolving critical issues or emergencies. This minimizes the impact on application uptime and user experience.
Diverse Community : One of the best elements of PostgreSQL is that there is a vast mixture of communities. About PostgreSQL as Open Source DBMS, users themselves can create modules and submit the module to the community.
ACID and Transaction : PostgreSQL supports ACID(Atomicity, Consistency, Isolation, Durability).
Designed for high volume environments : When you have higher volume of data on your application. The postgresql works perfectly better and provides you the faster responses and quick results
GUI based design and administrative tools : There are number of high quality gui based tools available. It is for both open source and commercial providers.
Hosting with HostingRaja: HostingRaja are leaders in providing various types of hosting services and they have gained this reputation for providing the best in class service at very affordable price range. The service provided and has been the popular choice of the people. With the services at affordable price range they never compromise with the quality of the service. World class components are used within the server to provide the advanced services to the clients.
HostingRaja support team members are skilled to give a fast and permanent solution to the client's issues. For more information related to the packages and features, you can contact our team members or can simply visit hostingraja.in.
HostingRaja PostgreSQL FAQ's
Reviews from Postgresql Server Customers
Nakul

23 July 2023

Previously, HostingRaja's Postgresql Server fell short of our expectations and experience. The performance left much to be desired. However, after their team's diligent efforts and unbelievable support, I have seen a remarkable transformation. The server is now impressively reliable, and the performance has exceeded our initial expectations. Since migrating, our database operations have become a breeze, and I'm delighted with the top-notch support they've provided. I can confidently say that HostingRaja's Postgresql Server is now a highly recommended solution for database hosting service.

Yatheesh

03 Aug2023

Migrating to HostingRaja's PostgreSQL server was a significant decision! The support team made the transition smooth, and the server's performance is outstanding. My website is now faster and more reliable, leading to increased customer satisfaction. HostingRaja truly taken over our success through their PostgreSQL server.