HostingRaja-Your VMware ESXi Hosting Solution in India
Welcome to HostingRaja, your trusted partner for VMware ESXi hosting services in India. With a strong commitment to delivering high-quality virtualization solutions, we bring you cutting-edge technology and top-notch hardware to power your virtualized environments.
VMware ESXi (Elastic Sky X Integrated) is a type-1 hypervisor and a core component of VMware's virtualization suite. It's designed for creating and managing virtualized environments on physical server hardware. In simpler terms, ESXi allows you to run multiple virtual machines (VMs) on a single physical server, effectively consolidating hardware resources and improving resource utilization.
Here are the key Features to understand about VMware ESXi:
Hypervisor Architecture: ESXi is a bare-metal hypervisor, which means it operates directly on the physical server hardware, without requiring an underlying operating system. This architecture enhances performance, security, and resource allocation for virtual machines.
Virtualization Layer: ESXi creates a virtualization layer that abstracts the underlying hardware. It manages and allocates resources like CPU, memory, storage, and networking to virtual machines, enabling them to run independently as if they were running on separate physical servers.
Multiple Virtual Machines: With ESXi, you can run multiple virtual machines simultaneously on a single physical server. Each virtual machine operates as an isolated entity with its own operating system, applications, and settings.
Resource Management:ESXi provides advanced resource management features, allowing you to allocate specific amounts of CPU, memory, and storage to each virtual machine. This prevents one VM from consuming all available resources and affecting the others.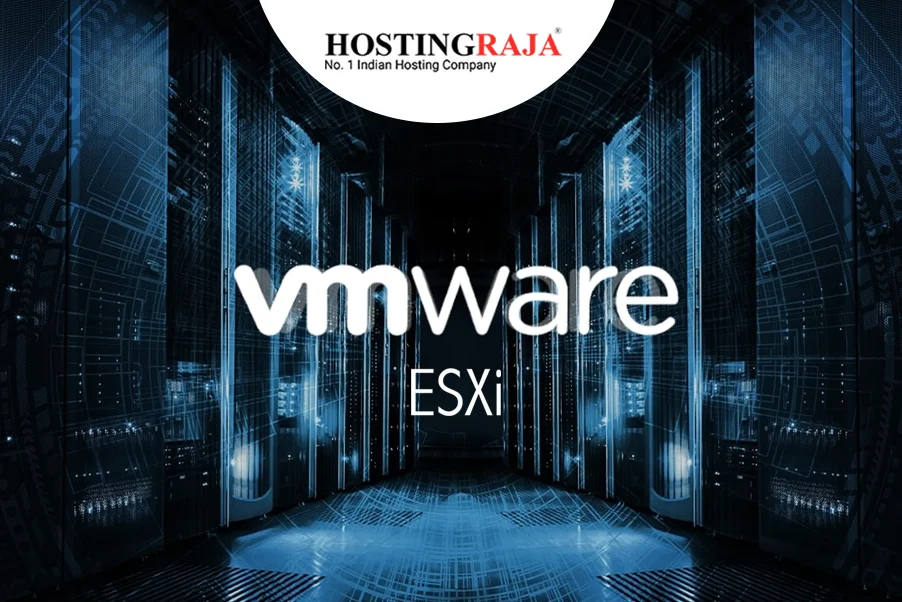 Migration and High Availability: ESXi offers features like vMotion and High Availability (HA). vMotion enables live migration of running VMs between ESXi hosts, ensuring seamless load balancing and minimizing downtime. HA automatically restarts VMs on other hosts in case of hardware failures.
Virtual Networking and Storage: ESXi creates virtual networks and storage for VMs. You can configure virtual switches, routers, firewalls, and storage devices, which operate independently from the physical network and storage infrastructure.
Snapshots and Cloning: ESXi supports creating snapshots of VMs at specific points in time, allowing you to revert to previous states if needed. Cloning enables you to duplicate VMs for testing, development, or scaling.
Centralized Management: VMware provides tools like vCenter Server for centralized management of multiple ESXi hosts and virtual machines. This simplifies administration, monitoring, and automation tasks.
Security and Isolation: ESXi ensures strong isolation between virtual machines, preventing them from directly interacting with each other. This segregation elevates both security and stability.
Virtual Appliances: ESXi supports deploying pre-configured virtual appliances that offer specific services, applications, or functionalities. These appliances streamline setup and reduce manual configuration.