Discover Cost-Effective Dedicated server Space Solutions with HostingRaja
Discover cost-effective dedicated server space solutions with HostingRaja, a trusted hosting provider. We offer exclusive server resources and generous web space allocation for your website or application. With dedicated server space, you have complete control to customize the server environment according to your specific needs. Benefit from optimal performance, scalability, and faster loading times for resource-intensive websites.
HostingRaja's dedicated server plans are designed to deliver affordability without compromising on quality and reliability. Our expert technical support and managed services ensure hassle-free server administration and maintenance. Choose HostingRaja for reliable and budget-friendly dedicated server space solutions to power your online presence effectively.
BEST SELLER
Basic – Dedicated Space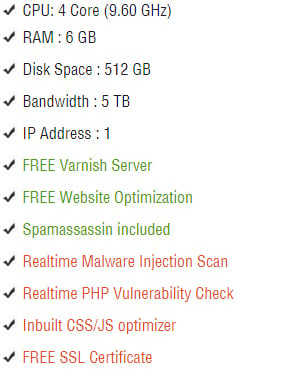 BEST VALUE
Value – Dedicated Space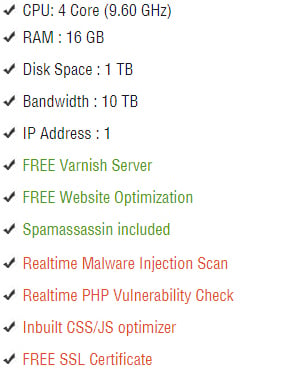 POPULAR
Silver – Dedicated Space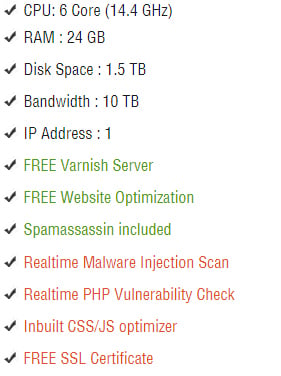 Explore HostingRaja's Exceptional Premium Shared Plans.
BEST SELLER
Premium Corporate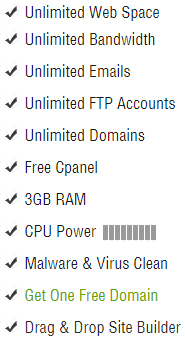 BEST VALUE
Premium SME – Shared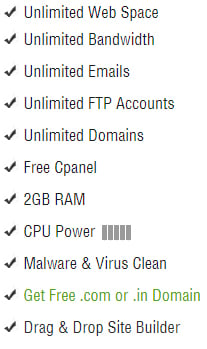 POPULAR
Unlimited – Shared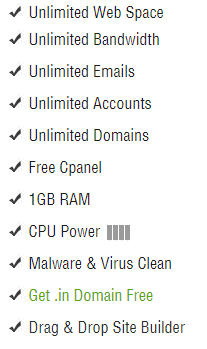 Buy Server Space Online
Immense discussion portal websites and websites with immense traffic should opt for servers for their website. For huge traffic, many issues can occur, these issues need to be solved within time and has to take care of by a team of dedicated Engineers. If you want to buy servers, HostingRaja will give you various options. We provide different server packages for both Windows and also for Linux..
Also you can get the plesk Admin Panel pre introduced on your server If the opt OS is Windows otherwise, it will be cPanel or OviPanel. The cost is diretcly proportional to the specification of the server you choose. Shared plans generally cost less and it comes with certain limitation, where cloud, VPS or dedicated comes with better performance. For more data about the server highlight and server space cost in india you can refer our hostingRaja respective pages.
What do we offer?
At HostingRaja, we specialize in providing managed hosting services to meet your server space requirements. Whether you are a neoteric startup or an established business, we offer tailored solutions to ensure reliable and efficient server management. Our team of experts is proficient in handling various hosting services, including:
Server Provisioning
Server Monitoring
Server Security
Server Backup and Recovery
Server Maintenance and Updates
Server Optimization
Server Scalability
Server Migration
Server Support
Server Performance Monitoring
Server Virtualization
Server Load Balancing
Server Database Management
Server Firewall Configuration
Server Disaster Recovery

Competitive Pricing
HostingRaja offers dedicated server web space at competitive prices, ensuring you get excellent value for your investment. We believe in transparent pricing with no hidden costs, allowing you to budget effectively and make the most of your hosting solution.

Reliability and Security
Your web space data on HostingRaja servers is written on two disks simultaneously, ensuring high availability and reliability. Additionally, we provide two backups of your data at all times, enhancing data security and further safeguarding your information.

Indian Datacenter
We ensure that your application is hosted in HostingRaja's Indian data center, in compliance with the Central Government's data localization policy, which mandates keeping data within India's borders.

24/7 Support
We provide various means of contacting us, including a ticket system, phone support, and remote assistance. Our dedicated support team is available 24/7 to assist you with any issues or queries you may have.

High Performace Servers
We assure high performance for your servers. If our service doesn't meet your expectations, we are committed to providing it to you for free. Your satisfaction is our top priority, and we strive to deliver exceptional performance for your hosting needs.

We offer robust DDoS protection to safeguard your application against malicious attacks. Additionally, our platform allows you to seamlessly upgrade or downgrade your server without any downtime.
HostingRaja Accelerating Success with Managed Hosting
No Monitoring and Maintenance of Hardware: When you rent servers, you are relieved of the responsibility of monitoring and maintaining the physical hardware. The hosting provider takes care of hardware maintenance, including repairs, upgrades, and replacements, ensuring that your servers are always in optimal condition.
High Flexibility Due to Short Contract Terms: Renting servers typically offers flexibility in terms of contract duration. You can choose short-term contracts that align with your business needs, allowing you to scale up or down as required. This flexibility enables you to adapt quickly to changing business demands without being tied to long-term commitments.
No Cost for Datacenter – Rack Spaces: Renting servers eliminates the need to invest in costly datacenter infrastructure and rack spaces. You can leverage the hosting provider's existing infrastructure, benefiting from their advanced facilities, cooling systems, power supply, and network connectivity. This saves you significant upfront capital expenditure and ongoing operational costs.
Network-Level Protection Against DDoS Attacks: Hosting providers often offer robust network-level protection against Distributed Denial-of-Service (DDoS) attacks. Their infrastructure and expertise in mitigating such attacks can help safeguard your servers and ensure uninterrupted service availability. This protection minimizes the risk of downtime and potential revenue loss due to malicious attacks.
Cost Savings: Renting servers can result in cost savings compared to building and maintaining your own infrastructure. You eliminate the need to purchase expensive server hardware, networking equipment, and associated maintenance costs. Additionally, you can benefit from economies of scale, as hosting providers can spread their infrastructure costs across multiple clients, making the overall hosting service more affordable.
Scalability and Resource Allocation: Renting servers allows you to easily scale your resources up or down based on your requirements. Whether you need additional storage, processing power, or bandwidth, hosting providers can quickly allocate the necessary resources to accommodate your needs. This scalability ensures that you have the flexibility to adapt to changing business demands without incurring significant upfront costs.
Expert Support and Technical Assistance: Hosting providers typically offer round-the-clock support and technical assistance. Their experienced teams can help you troubleshoot issues, optimize server performance, and address any concerns promptly. This support ensures that you have access to expertise and resources when needed, reducing the burden on your internal IT staff and ensuring smooth server operation.
Focus on Core Business: By renting servers, you can offload the infrastructure management tasks to the hosting provider. This allows you to focus more on your core business activities and strategic initiatives, rather than dedicating resources to server maintenance and management. It frees up your time and resources to concentrate on activities that directly contribute to your business growth and success.
HostingRaja Your Trusted Partner for Managed Hosting
Your search ends here! HostingRaja is the answer to all your hosting needs. We provide exceptional Server Space Managed Hosting Services that will alleviate any worries you may have. Our dedicated team of experts ensures round-the-clock monitoring and maintenance, guaranteeing optimal performance and uninterrupted uptime for your website. Experience seamless scalability as your business grows, with flexible resources that can be easily adjusted to meet your changing needs.
Our state-of-the-art infrastructure and advanced security measures ensure the safety and protection of your valuable data. Say goodbye to server management headaches and focus on what truly matters – your business growth. Trust HostingRaja for reliable, efficient, and hassle-free Server Space Managed Hosting Services that will exceed your expectations. Contact us today and let us take your online presence to the next level!
HostingRaja Dedicated Server Space FAQ's