Wordpress Hosting with affordable plans and pricing
Think
Learn Before Buying....
2x to 3x speed with a Litespeed server
OneClick WordPress
250+ themes worth Rs. 6000
Staging & Development server
Bullet Proof MD5 Checksum
WordPress is Protected by Firewalls
Manager/phpMyAdmin
WordPress + CloudLinux
Automatic Backup/Local copy
(Hurry, First 100 customers Upto 75% OFFER)
WordPress Plans & Price
WordPress Silver
₹331.11
Save 70%
Save 70% (Hurry, First 50 customers)
1GB RAM For WordPress
Upto 20,000 Visitors in a day
CPU Power

|

|

|

250+ Themes Worth - Rs.6000
Speed - 3 seconds guarantee

×

1-click staging site
10 Emails

×

SEO optimizer

×

Malware removal & hack repair

×

Automatic daily Backup
WordPress Gold
₹553.33
Save 73%
Save 73% (Hurry, First 50 customers)
2GB RAM For WordPress
Upto 50,000 Visitors in a day
CPU Power

|

|

|

|

|

250+ Themes Worth - Rs.6000
Speed - 2.5 seconds guarantee

×

1-click staging site
20 Emails
SEO optimizer
Malware removal & hack repair

×

Automatic daily Backup
WordPress Platinum
₹796
Save 75%
Save 75% (Hurry, First 50 customers)
4GB RAM For WordPress
More than 100,000 Visitors/day
CPU Power

|

|

|

|

|

|

|

|

|

250+ Themes Worth - Rs.6000
Speed - 2 seconds guarantee
1-click staging site (Staging Server)
30 Emails
SEO optimizer
Malware removal & hack repair
Automatic daily Backup
NOTE: Speed gurantee is applicable ONLY when your website scores more than 90% in Google page speed. Read in detail here, https://www.hostingraja.in/solutions/loading-time-optimisation-service/
The following features are common for all the WordPress Hosting listed above
FREE SSL Certificate - Customers trust a website with SSL & sales or revenue will increase when they have confidence with your site. This will make your website search engine friendly.
CSS/JS optimizer - We provide WP plugin preinstalled to optimise your CSS and JS files, ensure to have less than 2 CSS & JS files
Advanced Security - We have hardened the security of your website in more than 10+ ways.
DIVI themes - 100s of high quality WP themes are available with all the plans
Setup & Installation - All the above plans come with ready to use WordPress websites preinstalled and detailed guidelines on how to get started.
Real Time Malware Injection Scan- This is one of the unique features available with our packages which is not available with other service providers.
Unlimited SSD Disk Space - You can manage any of your business, personal or unique, blog WP site with next to no worry of running out of disk space. However, we have a right use strategy to keep away from anybody manhandling the servers.
A single Click Staging to Live Server Migration - You can relocate your source code from your staging server to the production server.
LightSpeed Server - The Word's fastest web server is used to deliver your website with cache option to ensure 5x speed.
Multiple PHP Version Support - You might need old version or the very latest version of PHP to support your WP, thats why we offer multiple versions of PHP.
Super Cache Plugin for WP - You can install LSCache or any other 100s of cache plugins available to speed up your website. By default we install some of the best plugins.
Free Themes & Secure Plugins - A hand picked collection of quality & secure plugins.
FREE Website Optimization - When you meet the 90% > above Google page speed score, You can contact our technical team, We will help you with Website Optimization.
Get Extra Power with Servers
Common features are listed above
NOTE: You can host multiple websites in the above server plans.
HostingRaja is one of the best WordPress Hosting Provider in India

Highly Secure WordPress Platform. (Avoid Your Website Hacking)

OneClick WordPress Migration from your localhost or any other server

250+ themes for every business types

With maldet, every upload or malicious activity is live scanned

Your website is protected with CSF firewall


State of the Art Dashboard to Manage Your Website

Staging / Development Server Use one click staging server, Work on it & Push the changes to live

Back-Up & Restore with just one click backup download

India's First Platform with Speed Guaranteed

Fully Optimized Drag & Drop Builder
WordPress Dashboard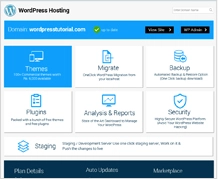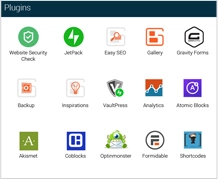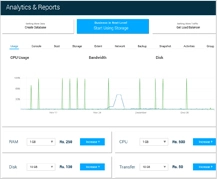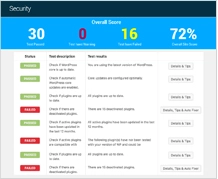 Fast, Faster, Secure & Reliable & Managed WordPress Hosting
When it comes to WordPress in India most web developers and designers choose our platform. When you choose HostingRaja to host your WordPress website, you get managed support, 250+ themes worth Rs. 6000, Speed - 3 seconds guarantee. 9 out of 12 IT and software companies choose our platform to host their website.
Once you host your website with hostingraja, clients mostly prefer to host all their future websites with HostingRaja due to the quality support and excellent managed service offered by us. Let it be an individual or an agency when you choose our Wordpress plan you get to focus on your revenue, with our managed WordPress web hosting service. Our unique infrastructure is designed to give your website the best experience it deserves.
HTTP2 and LightSpeed give ultimate speed for your website
HTTP2 and LightSpeed Web Server provides superior performance for all the your websites. See below the test results.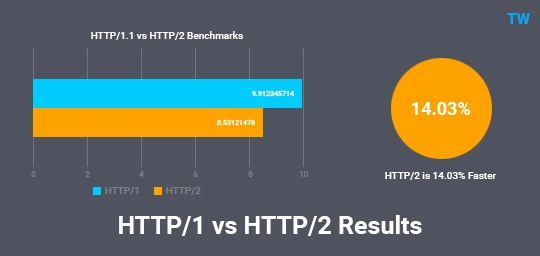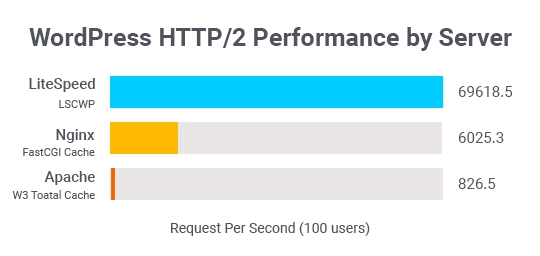 HTTP2 is next version of old HTTP protocol. It is faster, compressed data transfer, multiple request response for quick loading of web pages. HTTP2 is around 14% faster than older HTTP protocol. We are well known among Indian web design companies for our better support. We have hardened the server with more than 26 methods which is not commonly followed by other providers. Click here to know more about the features offered by us
Our Clients Hosted on

our Super Fast WordPress

Hosting Platform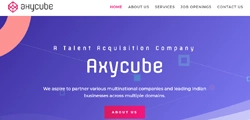 Loading time: 0.70 seconds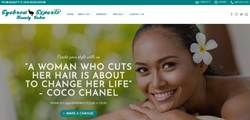 2.00 seconds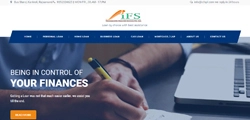 0.75 seconds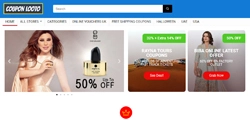 1.6 seconds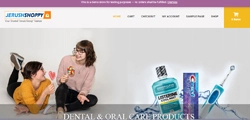 1.8 seconds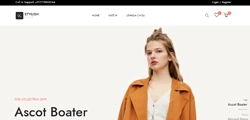 2.4 seconds
Reviews from Best WordPress Hosting Customers

Harrjit Singh Ahluwalia
My website was loading in 8 seconds and contacted their support team using ticket system and they have asked our developer to work on the Google page speed score and also guided us. After that they helped me with even more suggestions to reduce the number of CSS and JS files and helped me with a URL to optimise all our images to the lowest possible. Now my site is loading within 3 seconds and it has helped me to get more visibility on SEO and more business.
*HIGHLY RECOMMANDED*
---

Sam
I have tried more than 4 wordpress providers in last 3 years and most of the time my website used to get hacking. Finally I found a hosting company for my WP website, where it is secure and safe.
I truely love the feature of source code edit mode features. I dont edit my source code daily and it protects my source code from hacking. Nowadays my website is not getting hacked. Every time, my index files used to inject with some malware files and now it is safe.
---

Ajay
The services provided by hostingraja are good and reliable. I am using their services from past one year and to be frank their services are very much affordable and comes with good security. RIght now I am using their WP unlimited plan which is very much enough to run my website. The setup and installation of website are done faster. Thank you hostingraja and expecting the same kind of services in the future.
---