Maximizing Security and Data Protection in Cloud Dedicated Servers
Cloud Dedicated Servers are the frontline defenders when it comes to securing your digital assets and ensuring robust data protection Tailor-made for individuals and businesses that prioritize the safety of their online operations, these servers offer top-tier security features. A standout feature of Cloud Dedicated Servers is their ability to establish a secure and isolated hosting environment.Unlike shared web website hosting wherein more than one customers proportion server sources, Cloud Dedicated Servers offer committed and different sources for every user. This isolation greatly enhances security by ensuring that the actions of one user cannot impact the security or performance of others sharing the same server. Moreover, Cloud Dedicated Server providers go the extra mile by implementing advanced security measures such as state-of-the-art firewalls, intrusion detection systems, and DDoS protection. This comprehensive defense strategy acts as a formidable shield against a wide range of online threats, providing peace of mind in today's ever-evolving digital landscape.
However, Cloud Dedicated Servers offer more than just security. They prioritize data protection, typically offering robust backup solutions that enable you to schedule regular data backups. These backups are securely stored off-site, guaranteeing data integrity and ensuring a swift recovery in case of data loss or unforeseen incidents. With options for data encryption and finely-tuned access controls, Cloud Dedicated Servers empower you with the necessary tools to effectively manage and safeguard your valuable data. If your hosting needs revolve around security and data privacy, Cloud Dedicated Servers are your trusted ally in the realm of online hosting.
Cloud Dedicated Server
HostingRaja stands as a prominent leader in the Cloud Dedicated Server hosting landscape, delivering a comprehensive suite of services meticulously tailored to meet the distinctive demands of both enterprises and individuals. HostingRaja distinguishes itself with its robust infrastructure, characterized by cutting-edge hardware components, ensuring blazing-fast data access, and a substantial uplift in server performance. The company's unwavering commitment to uptime and reliability is epitomized by their utilization of redundant hardware and state-of-the-art data centers, guaranteeing minimal disruptions for hosted applications and uninterrupted online service.
HostingRaja takes a step further by providing an intuitive platform, empowering clients to seamlessly fine-tune their server resources on-the-fly. This adaptability positions HostingRaja as an ideal choice for businesses contending with fluctuating web traffic or those undergoing rapid expansion. Additionally, clients enjoy the freedom to choose from a diverse array of operating systems and revel in full root access, affording them complete autonomy to tailor their Cloud Dedicated Servers precisely to their unique requirements.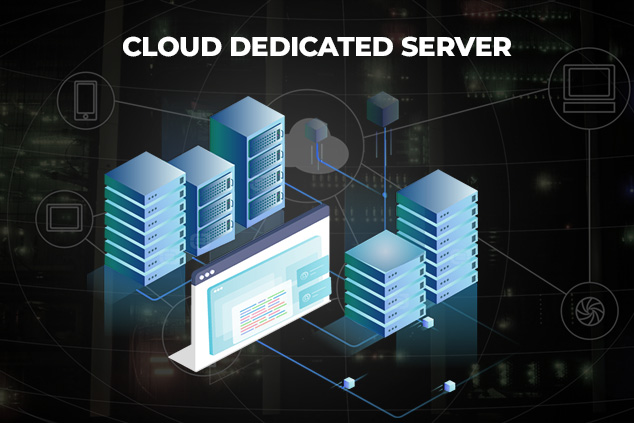 Get Your Business Powerful With Cloud Dedicated Server
Cloud Dedicated Basic Server
₹ 6732.65
Save 51% (Hurry, First 10 customers)
Space : 512 + 512 GB NVMe
CPU : 4 Core (9.60 GHz)
RAM : 6 GB
Bandwidth : 5 TB
Dedicated IP Address : 1
FREE Domain
FREE Varnish Server
FREE Website Optimization
Spamassassin Included
Full root / ssh access

★

High Priority Support
Cloud Dedicated Value Server
₹ 10210.64
Save 53% (Hurry, First 10 customers)
Space : 750 + 750 GB NVMe
CPU : 4 Core (9.60 GHz)
RAM : 16 GB
Bandwidth : 10 TB
Dedicated IP Address : 1
FREE Domain
FREE Varnish Server
FREE Website Optimization
Spamassassin Included
Full root / ssh access

★

High Priority Support
Cloud Dedicated Silver Server
₹ 13331.37
Save 49% (Hurry, First 10 customers)
Space : 1 + 1 TB NVMe
CPU : 6 Core (14.4 GHz)
RAM : 24 GB
Bandwidth : 10 TB
Dedicated IP Address : 1
FREE Domain
FREE Varnish Server
FREE Website Optimization
Spamassassin Included
Full root / ssh access

★

High Priority Support
Discover the Perks of Cloud-Based Dedicated Servers
Cloud Dedicated Servers offer a wealth of benefits that can greatly enhance your hosting journey. One standout feature is their exceptional scalability, akin to having a server that dynamically adapts to your real-time requirements. Whether you're managing a personal blog, nurturing a burgeoning e-commerce venture, or overseeing a complex web application, your server effortlessly manages unexpected surges in traffic.
Moreover, Cloud Dedicated Servers are renowned for their unwavering reliability and uptime. Providers invest in top-tier infrastructure and integrate backup components to ensure your hosted applications and websites are accessible 24/7. This level of availability is particularly vital for businesses, where even a brief moment of downtime can result in revenue loss and damage to their reputation.
Now, let's explore the realm of cost-efficiency, another paramount advantage of Cloud Dedicated Servers. In contrast to traditional hosting models that necessitate the purchase or lease of physical servers, Cloud Dedicated Servers operate on a pay-as-you-go basis. This means you're billed only for the precise resources you use, eliminating the need for substantial upfront investments or ongoing maintenance costs. Your hosting expenses seamlessly align with your needs, establishing Cloud Dedicated Servers as a prudent and budget-friendly choice that effortlessly accommodates your evolving online presence.
Resource Isolation: Your server resources are entirely dedicated to your applications and websites, ensuring consistent performance even during traffic spikes.
Reliable Uptime: Cloud dedicated servers often come with Service Level Agreements (SLAs) guaranteeing high uptime, minimizing disruptions to your online services.
Full Root Access: You have full administrative control and root access to your server, allowing for deep customization and software installations.
Load Balancing: Easily implement load balancing to distribute incoming traffic across multiple servers for improved performance and redundancy.
Managed Services: Some providers offer managed cloud dedicated servers, relieving you of routine server maintenance tasks and allowing you to focus on your business.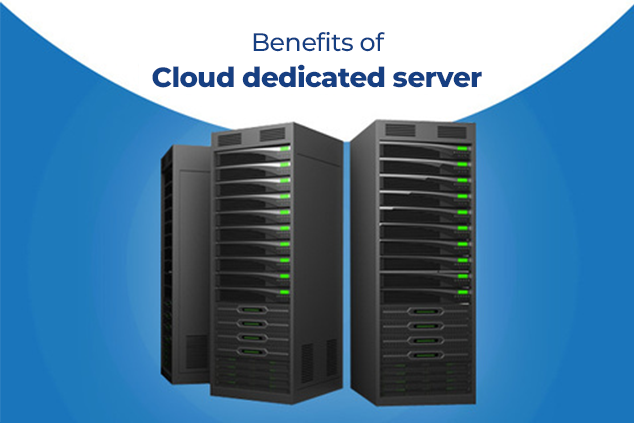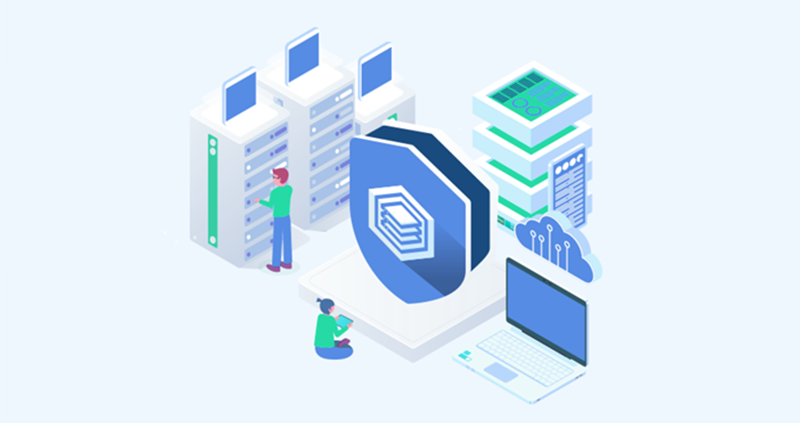 Disaster Recovery: Benefit from automated backup and disaster recovery options, ensuring data integrity and business continuity in case of unexpected events.
High-Performance Networking:Cloud Dedicated Servers: Ensuring Uninterrupted User Experiences with High-Speed, Redundant Network Connections for Swift and Reliable Data Transfer, Eliminating Bottlenecks.
Compliance and Regulations:Some cloud dedicated server providers offer compliance and regulatory certifications, making it easier for businesses in regulated industries to meet their legal and security requirements when handling sensitive data.