Kubernetes
from No.1 Hosting Company in India
Scale Upto 1 Million (1000000) page views in a day
Contact Us : 821 778 4838, 636 030 8610
You are only billed for nodes created, Until the nodes are destroyed. First Month absolutely

FREE

.
India's Most Simplified and Innovative Kubernetes Platform
Being a technology leader in industry, HostingRaja has come up with most simplified and innovative kubernetes platform. With ONE CLICK vertical and horizontal scaling of resources, You can scale up to 1 million (10 lakhs) pages views in a day. This is much more than sufficient for any high traffic websites.
With ONE CLICK, You can scale up to 40 pods serving your website/mobile application/web application. Try our Kubernetes platform for FREE for three months.
What is Kubernetes
Kubernetes is an open-source container-orchestration that includes container deployment, scaling & descaling of containers & load balancing which is managed in the clustered environment. It was founded by google but now it is maintained by the Cloud Native Computing Foundation. The main aim of the Kubernetes is to provide a more dependable platform for automating deployment, and operations across clusters of hosts. Using Kubernetes for your business will help your application workflow to go smooth and stimulate better developer velocity.
Kubernetes Features

Security and Compliance
Kubernetes comes with high security and also with highly secured servers. And it has got both HIPAA and PCI DSS 3.1 Compliance.

Auto Scale
Quickly and automatically scale your application deployment (RAM, CPU, Disk space, etc) up and down as per your requirements.

FREE Migration and Setup
We provide FREE migration and setup for your kubernetes applications.

Hybrid Networking
Kubernetes uses the hybrid networking system and enables rapid application development by having a reserve IP address for your cluster and allowing your cluster IPs to synchronize with a private network.

Fully Managed
Kubernetes clusters are fully managed with better security and it is also managed by HostingRaja Dedicated Support team and ensuring better availability and also up-to-date.

Pay 40% Less and Better Technology
Get better technology with autoscale and high availability, By default your website/application runs on 3 DB clusters and 3 HA web servers such as Apache/Ngnix.
Kubernetes
Standard
Quickly build, deploy and scale in
the public cloud
Optimized
Professionally managed,
enterprise-grade Kubernetes
Flexible
Secure Kubernetes platform on
your own infrastructure
What is a Kubernetes Service?
Kubernetes Services is a service that comprises a gathering of pods that are running on the bunch. It is additionally an idea that characterizes a legitimate arrangement of Pods. What's more, in Kubernetes services, the arrangement of Pods which are designated by a Service is ordinarily dictated by a Label Selector. Additionally, Kubernetes services can productively control a microservice design.
Kubernetes is portable and also a popular open-source platform for managing containerized workloads and services where it helps both declarative configuration and automation. In Kubernetes it supports a lot of application services which is simple Endpoints API which can be updated whenever the set of Pods in a Service changes. Kubernetes services, support, and tools are widely available.
Portability and flexibility
As long as the underlying infrastructure is a version of Linux or Windows, Kubernetes can run on any underlying infrastructure – whether a public cloud, a private cloud, or an on-premises server. Kubernetes is highly portable since it can be used across a wide range of platforms and infrastructure.
Multi-cloud capability
Owed in position to its portability, Kubernetes can host workloads operating on a single cloud as well as workloads that are distributed across numerous clouds. In addition, Kubernetes can efficiently scale its environment from one cloud to another.
Increased developer productivity
As a result of Kubernetes' declarative constructs and ops-friendly approach, deployment methodologies have been fundamentally revolutionized, allowing teams to work more collaboratively. Deployments can now be scaled and deployed more rapidly than in the past. Team members can now deploy multiple times a day, rather than once a month.
Proven and battle-tested
Thousands of IT groups are utilizing Kubernetes daily. In addition, this makes it a proven, trustworthy solution that can ease cloud sophistication.
Market leader
Kubernetes is being adopted by enterprises and users alike and is no longer just a project of the developer community. Five-eighths of respondents in a recent survey said they were using Kubernetes in production.
Run your favourite applications on Kubernetes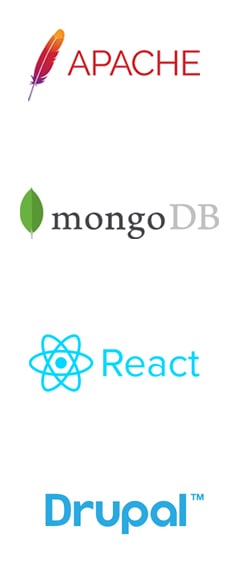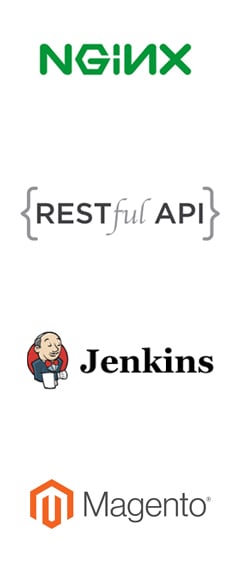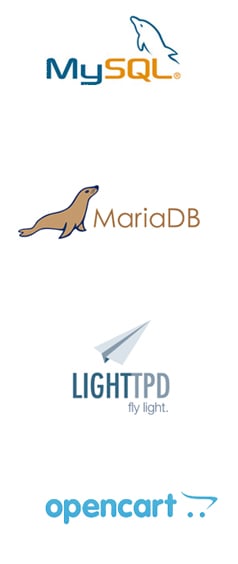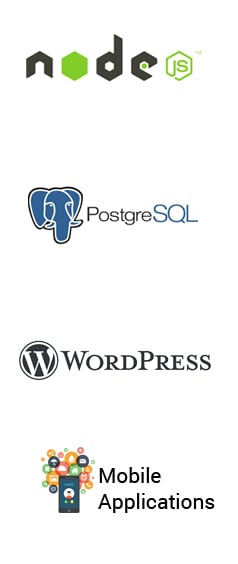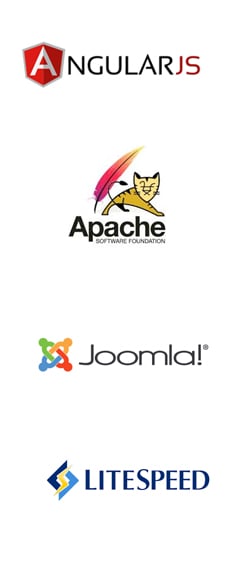 and much more…