Get More Power with
Fully managed Windows VPS performance-tuned Cloud Servers
For Sales Enquiry
: 821 778 4838, 636 030 8610, 6360309093
Windows VPS Plans
STARTUP
70 GB Space NVMe
2 Core CPU
2 GB RAM
1 TB Bandwidth
POPULAR
90 GB Space NVMe
2 Core CPU
2 GB RAM
2 TB Bandwidth
BEST VALUE
120 GB Space NVMe
3 Core CPU
3 GB RAM
3000 GB Bandwidth
BEST SELLER
150 GB Space NVMe
4 Core CPU
4 GB RAM
4000 GB Bandwidth
ECOMMERCE OPTIMIZED
230 GB Space NVMe
4 Core CPU
5 GB RAM
10000 GB Bandwidth
ECOMMERCE OPTIMIZED
280 GB Space NVMe
6 Core CPU
6 GB RAM
20000 GB Bandwidth
Unlock the full potential of our Windows VPS Hosting, featuring an array of exclusive offerings:
RDP/Administrator Access – Harness the power of multiple RDP sessions for seamless Windows server management.
Complimentary Windows SSL Certificates – Elevate your website's security and search engine ranking with free SSL certificates for all your domains upon Plesk license acquisition.
Lightning-Fast Windows SEO Hosting – Accelerate your website's performance with Indian IP addresses and top-tier Windows servers, ensuring rapid loading times and enhanced search engine visibility.
Framework Freedom – Enjoy compatibility with Crystal Report, MVC Project, Java, and all essential framework modules/plugins required to run your applications.
ASP.NET Versatility Flexibility is key, with support for multiple ASP.NET versions, including v2.x, 3.x, and 4.x, accommodating both modern and legacy applications.
Microsoft Defender Security – Safeguard your business with robust malware and virus protection through Microsoft Defender, a testament to our commitment to your security.
Scalable Resources – Tailor your Windows VPS resources – disk space, RAM, CPU – to your exact needs, anytime, without downtime.
Database Diversity – Seamlessly integrate with various database servers, including MSSQL, MySQL, and MariaDB, all expertly managed under our care.
Backup and Recovery – Ensure business continuity with our reliable backup and restore options; don't leave your server's safety to chance.
Plesk Varieties – Choose from a range of Plesk editions, including Web Admin, Web Pro, and Web Host, to match your precise hosting requirements.
Elevate your website's uptime with our Windows VPS solutions – Our versatile hosting plans cater to your unique business needs, and our dedicated team is always ready to assist you in finding the perfect fit. As your business thrives and evolves, our Windows VPS systems grow with you, ensuring your continued success.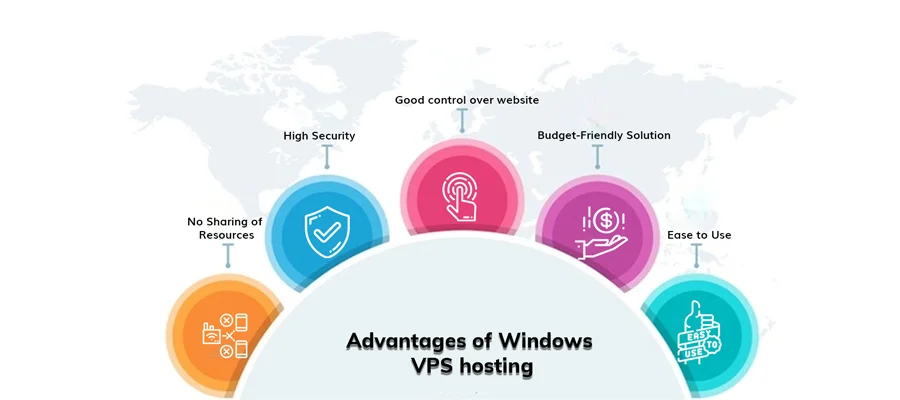 VPS Hosting for windows users
Our best Windows VPS Hosting is quickly engineered, fully secured, and highly scalable. Our Cheap Windows VPS plans are all prepared to save a lot of cash in your pocket. Likewise, if the plans set by us don't meet your exact needs, then there are better deals that we can present you. Similarly, you can create your own configuration, your plans as per your needs. With HostingRaja, the word Cheap Windows VPS India can serve you with the finest quality ever.
Your business can really flourish under our Windows VPS server hosting systems. Host your site online, allowing us to do the work for you. No requirement for your staff to include dedicated web specialists. No Need to Invest in plenty of hardware and infrastructure that you just don't need. With our fine home windows VPS India, we can appearance out in your necessities so you'll be liberal to appearance out in your business.
Why should I choose windows VPS?
When you opt for Windows VPS you get advantage of a dedicated server (i.e. obtaining administrator-level pass to the server) and at lesser price you get the compatibility and comfort of Windows VPS server. Moreover, it allows you to run .asp on your websites easily.
Do you offer Control Panel with Windows VPS?
When you buy Windows VPS, we offer plesk control panel. For more details, please contact our support team. Visit here ==> https://support.hostingraja.in/