Boost Your Business with HostingRaja's Affordable CentOS Server Solution
Red Hat Enterprise Linux (RHEL) serves as the foundation for CentOS, a well-established Linux distribution. CentOS boasts several advantages, including stability, security, and outstanding performance. These qualities have contributed to its popularity among businesses and individuals in India.This collaborative effort ensures that CentOS remains highly reliable and stable, making it an excellent choice for various computing needs.
If you seek a Linux distribution that prioritizes stability, security, and performance, CentOS emerges as an outstanding option. It offers the ideal combination of these features and more. Being a community-supported and open-source distribution, CentOS enjoys the contributions and expertise of its dedicated user base.
For Sales Enquiry
: 63603 33901, 63603 08973, 63603 43404
Enterprise CentOS Dedicated Server Plans
Enterprise 1
₹ 21737
Save 54% (Hurry, First 10 customers)
Space : 1 TB NVMe
CPU : 12 Core (9.60 GHz)
RAM : 24 GB
Bandwidth : 10 TB
Dedicated IP Address : 1
Enterprise 2
₹ 28258
Save 54% (Hurry, First 10 customers)
Space : 1 TB NVMe
CPU : 12 Core
RAM : 32 GB
Bandwidth : 10 TB
Dedicated IP Address : 1
Enterprise 3
₹ 37776
Save 55% (Hurry, First 10 customers)
Space : 1 TB NVMe
CPU : 18 Core (14.4GHz)
RAM : 64 GB
Bandwidth : 10 TB
Dedicated IP Address : 1
Enterprise CentOS Server Plans
Enterprise VPS 1
₹ 11453
Save 45% (Hurry, First 10 customers)
CPU : 8 Core
RAM : 8 GB
DISK : 250 GB NVMe
Bandwidth : 4 TB
Enterprise VPS 2
₹ 13635
Save 45% (Hurry, First 10 customers)
CPU : 8 Core
RAM : 12 GB
DISK : 500 GB NVMe
Bandwidth : 4 TB
Enterprise VPS 3
₹ 15998
Save 45% (Hurry, First 10 customers)
CPU : 12 Core
RAM : 12 GB
DISK : 750 GB NVMe
Bandwidth : 4 TB
VALUE VPS
₹ 932
Save 25% (Hurry, First 10 customers)
Dual Core
RAM : 2 GB
DISK : 60 GB NVMe
Bandwidth : 2 TB
Spamassassin Included
Full root / ssh access
Realtime Malware Injection Scan
Realtime PHP Vulnerability check VPS
Inbuild CSS/JS Optimizer
FREE SSL Certificate
PREMIUM VPS
₹ 1284
Save 30% (Hurry, First 10 customers)
3 Core
RAM : 3 GB
DISK : 90 GB NVMe
Bandwidth : 3 TB
Spamassassin Included
Full root / ssh access
Realtime Malware Injection Scan
Realtime PHP Vulnerability check VPS
Inbuild CSS/JS Optimizer
FREE SSL Certificate
Extreme Ecommerce
₹ 8460
Save 35% (Hurry, First 10 customers)
6 Core
RAM : 6 GB
DISK : 250 GB NVMe
Bandwidth : 20000 GB
What makes CentOS VPS a good choice for businesses and organizations?

Security
CentOS prioritizes server security with regular updates, including essential patches and SELinux implementation, ensuring comprehensive protection against threats and unauthorized access..

Compatibility
it is Flexible, compatible OS for diverse server needs. Seamlessly supports hardware, software configurations, empowering efficient management and platform adaptability.

Cost-effectiveness
CentOS is a cost-effective option for server hosting since it is a free and open-source operating system. Additionally, it is expandable, allowing you to quickly increase the server's resources as necessary.

Software Repository
CentOS offers a vast software repository, providing a wide range of software for your website or application needs. Regular updates ensure access to the latest and most up-to-date software.

Enterprise Reliability
CentOS A reliable, robust OS for enterprise needs, backed by a dedicated community, rigorous testing, and regular updates, ensuring stability and dependability.

Seamless Migration
A reliable choice for businesses, offering smooth migration with high compatibility and a stable environment for seamless data and application transition.

Familiarity and Popularity
A popular OS with a vast support network, offering prompt assistance and comprehensive online resources for effectively optimizing your server environment.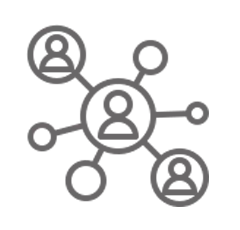 Community-driven Development
A community-driven OS with regular updates, security patches, and customization based on user feedback, ensuring reliability and an up-to-date experience.
Features with Centos Linux VPS servers
CentOS server, a robust and reliable operating system, offers a multitude of advantages for your hosting needs. At HostingRaja, we recognize the exceptional value that the CentOS server brings to the table, and we have tailored our hosting services to fully leverage its capabilities for the benefit of our valued clients.
High performance
CentOS Linux VPS servers offer exceptional performance, ensuring the seamless and efficient operation of your applications and services. With their optimized configuration and resource utilization, they provide a reliable and high-performing hosting environment. Experience enhanced performance and responsiveness with CentOS Linux VPS servers for a superior hosting experience.
Root access on your server
You have complete administrative control, enabling you to install, uninstall, and configure the software as needed. You can also customize the operating system settings and access all files and directories, giving you maximum flexibility and control over your server environment. Root access empowers you to tailor your CentOS server precisely to your requirements.
Offered by CentOS provides an SSL certificate at no additional cost, safeguarding your website or application against unauthorized access. By encrypting data transmission, it ensure the security and privacy of your users' information. With Free SSL, you can establish a trusted and secure connection, enhancing user trust and confidence in your website or application.
Are user-friendly control panels designed to simplify server management on CentOS. These graphical interfaces allow you to efficiently handle tasks like user management, email configuration, and software installation. With their intuitive features, cPanel and Ovipanel provide an accessible and convenient way to manage your CentOS server.
Free migration services
You can seamlessly transfer your website or application to a new CentOS server without any additional cost. This feature is particularly beneficial if you're dissatisfied with your current hosting provider or require an upgrade. The hassle-free migration process offered by CentOS ensures a smooth transition, allowing you to make the necessary changes without incurring extra expenses.
CentOS firewall
It is a crucial security tool that shields your server from unauthorized access. It enables you to block incoming traffic from specific IP addresses or ports, enhancing your server's protection. By leveraging the CentOS firewall, you can effectively manage network access and fortify your server against potential security threats.
---
What are the main reasons behind the rising popularity of CentOS?
It is designed to deliver enterprise-grade performance, optimized for server environments. It provides efficient resource management and excellent performance, meeting the demanding requirements of businesses.
It benefits from a robust ecosystem of software and tools, allowing users to easily find and deploy a wide range of applications, frameworks, and development tools for their specific needs.
It places a strong emphasis on security. The operating system receives regular security updates and patches, helping organizations protect their data and infrastructure against potential vulnerabilities and cyber threats.
It follows a stable and predictable release cycle, ensuring that users can plan and implement updates and changes without unexpected disruptions or compatibility issues.
It offers versatility in deployment options, allowing users to choose between bare-metal installations, virtualization, containerization, or cloud deployments. This flexibility enables organizations to adapt to their specific infrastructure requirements.
It provides comprehensive documentation, guides, and tutorials, empowering users with the knowledge and resources to effectively utilize and troubleshoot the operating system.
It maintains compatibility with the Red Hat ecosystem, enabling seamless integration with Red Hat technologies, tools, and software. This compatibility expands the possibilities for organizations already using or planning to adopt Red Hat solutions.
The community-driven nature of CentOS fosters continuous development and improvement. Users can actively participate in shaping the direction of the operating system, suggesting features, reporting bugs, and collaborating on enhancements.
It offers scalability options and performance optimization features, allowing organizations to efficiently scale their infrastructure and applications as their needs grow, ensuring smooth operations and responsiveness.
CentOS has gained a strong reputation and global adoption in various industries and sectors, including web hosting, cloud computing, and data centers. This widespread adoption is a testament to its reliability, performance, and suitability for diverse use cases.
HostingRaja CentOS Server FAQ's
Reviews from CentOS-server Customers
Mahesh Kumar

11 Jan 2023

Thanks to HostingRaja's CentOS server plans, I've enjoyed effortless website management. The user-friendly dashboard and customizable options have empowered me to shape my server environment precisely as I require. The competitive pricing and strong security measures are extra benefits that enhance the overall package.

Vaibhav Chavan

01 Jul 2023

The new version of HostingRaja's CentOS hosting has brought unparalleled performance and exceptional features to my website. The seamless operation of my applications and services is a testament to their commitment to providing best hosting solutions. I can confidently say that my website's performance has never been better

Shailesh

31 Jul 2023

HostingRaja's CentOS hosting is secure and versatile. It has strong security features and works well with many different applications. I can customize my settings however I want, which is great. Personally want ot thank their support for being always available and kind even untime.