Why Migrate to hostingraja
Performance:At HostingRaja, we harness the power of cutting-edge technology with servers from leading brands like Dell and Supermicro. Each server boasts a minimum of 16 high-performance Intel Xeon CPU cores, 64GB of RAM, and lightning-fast SSD drives protected with RAID. What sets us apart? We deliberately maintain a lighter server load than our competitors, ensuring your website enjoys ample breathing room even during peak traffic and supports the smooth execution of complex scripts.
Uptime: Our promise of 100% uptime for every calendar month, excluding scheduled maintenance, is a testament to our network infrastructure's robustness. We rent redundant bandwidth providers, routers, and switches at each degree of our network, making certain complete redundancy.HostingRaja's community uptime ranks a number of the best, and we take titanic delight withinside the fantastic overall performance it delivers.
Security: Security is a top priority at HostingRaja. Our infrastructure is fortified with state-of-the-art hardware and software firewalls. We diligently replace and stable the running structures jogging on our servers. To maintain our reputation as one of the most secure hosts, we continually scan, probe, and test our defense systems. With HostingRaja, your websites are in safe hands.
Support: We're devoted to turning in general consumer pleasure with all our web hosting services. Our friendly and knowledgeable Support Team is at your service 24/7, offering fast, reliable, and secure assistance. We're so assured withinside the first-class of our web website hosting offerings that we lower back them with a 30-day money-lower back guarantee. Your delight is our last goal.

Share Current Account Details:
To ensure a smooth migration, we need to know more about your current hosting setup. Confirm your present web website hosting issuer and allow us to recognise the range of web sites you must migrate. This information helps us tailor our migration process to meet your specific needs.

Allow Us Access:
To make the transition effortless, you can grant us access to your current hosting account. Simply provide us with your login URL, username, and password. By doing so, you enable us to handle the migration directly, ensuring a hassle-free experience for you.

Hosting Requirements:
Are you currently hosting with us, or are you considering a new hosting plan? Let us know your preference, and we'll guide you to the best option. Our team will check your existing account and suggest the ideal hosting plan that aligns with your requirements.
Benefits of Migrating to Hostingraja
Enhanced Performance:If your website is laden with content, images, plugins, or themes, it can strain your current hosting setup, leading to reduced performance and a less-than-optimal user experience. Even thorough cleanup efforts may not yield significant improvements. This challenge is compounded when your hardware isn't upgradable. HostingRaja steps in to provide a solution by migrating your data to a high-capacity platform, ensuring ample space and superior performance. Your website's overall performance receives a substantial boost, resulting in faster response times and enhanced customer credibility, ultimately leading to increased ROI. Migrating may seem daunting without technical expertise, but choosing the right provider is key to future-proofing your website.
Greater Control:Lack of control can be frustrating with many hosting providers. However, when you opt for HostingRaja, you gain better control over your server. Our 24/7 technical experts are always available to provide the information you need. At HostingRaja, we believe that as a business entity, there should be no room for compromises, and you should have the autonomy to manage your server as you see fit.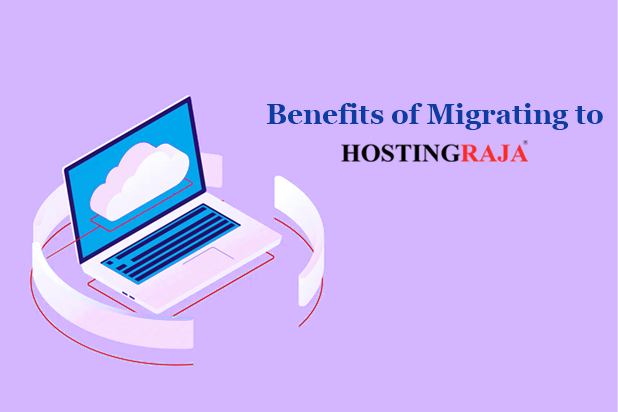 Enhanced Security Measures: Website loading time is a critical factor that directly impacts user satisfaction. Research indicates that 79% of dissatisfied customers are less likely to make purchases on slow-loading websites. Ensuring your internet site masses rapidly is paramount. HostingRaja excels in this aspect, delivering faster loading times through low-latency and high-speed servers, enhancing the overall user experience and potentially boosting conversions.
Multiple Operating System Options: HostingRaja offers you the flexibility to scale resources according to your website's evolving needs. You can choose an initial setup tailored to your business requirements and seamlessly expand as your user base, content, or plugin usage grows. HostingRaja's servers are not only highly reliable but also securely distributed across India. With data centers strategically located across the country, your data remains secure, and you have the convenience of restoring data whenever needed. HostingRaja stands as the only company in India to provide premier security along with top-notch support in regional languages.
Seamless Website Migration with HostingRaja

File Transfer Protocol :
One method for moving your website's files is through File Transfer Protocol (FTP). With FTP software like FileZilla, you can connect to both your current hosting account and your new HostingRaja account. Upload website files from your previous hosting to HostingRaja.

Web-Based File Manager:
HostingRaja offers a web-based file manager interface, allowing you to upload your website files directly from your personal computer or laptop to your new hosting account. This method eliminates the need for additional software and streamlines the file transfer process.

Automated Migration Tools:
HostingRaja provides automated migration solutions to streamline transferring your website's databases and files from your current hosting company. These tools simplify the migration process, ensuring a smooth transition to our hosting platform.
Smooth Migration with HostingRaja
Step 1: Evaluate Your Site: Begin by evaluating your current website setup.Identify the folder in your preceding host wherein your internet site documents are stored. Determine whether your website relies on databases and, if so, inquire about obtaining backups of them. It's really helpful to attain out for your modern web website hosting issuer for this critical information, as it may range among internet hosts.
Step 2: Download Your Website Files: Next, you will need to download your internet site documents out of your preceding host on your desktop. We recommend using FTP (File Transfer Protocol) for this step, which ensures a secure and efficient transfer. If you need guidance on using FTP, we provide a helpful "Getting Started Guide: FTP."
Step 3: Export Your Website Databases: For websites utilizing databases, obtaining a backup of your databases is essential. The process for this step varies from host to host, so it's best to seek assistance from your previous hosting provider.
Step 4: Upload Your Website Files and Import Databases: Now, it is time to add your internet site documents the usage of FTP into the public_html listing for your HostingRaja account. For detailed instructions on this process, refer to the "Getting Started Guide: FTP."
If your internet site is predicated on a database, create the important databases inside cPanel and import your database backup the usage of phpMyAdmin. Our "Creating, Importing, and Exporting MySQL Databases" guide offers step-by-step assistance.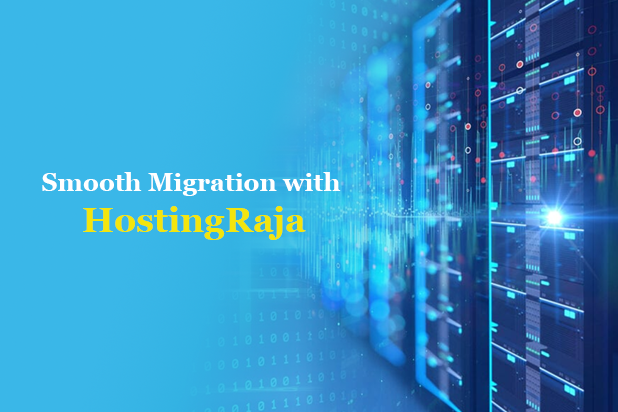 Step 5: Test Your Website: After uploading your website files and restoring databases (if applicable), it's crucial to test your website. You can try this the usage of your account's brief URL.Find your brief URL with the aid of using regarding our manual on "Testing your internet site the use of your Temporary URL." In cases where testing via the temporary URL is not suitable for your site (as some CMS applications may not function optimally), consider editing your host file as an alternative.
Step 6: Setup Your Email: If you have domain-specific email addresses (e.g., [email protected]), now is the time to configure them. Our "Getting Started Guide: Email" offers comprehensive assistance in creating and configuring email accounts.
If your email currently points to a third-party email service like Google (MX records), you'll need to update the MX records in your HostingRaja cPanel and ensure "remote mail exchange" is enabled. No electronic mail debts want to be created on our servers for those cases, as they are living with third-birthday birthday celebration providers.Refer to our article on "Modifying MX data in cPanel" for in addition guidance.
Once you've successfully migrated your website to your HostingRaja account and configured your email addresses, the next crucial step is to direct your domain name away from your previous host and toward your HostingRaja server. This involves modifying your domain's nameservers with your current registrar to:
ns1.hostingraja.in
ns2.hostingraja.in
However, if you've got signed up as a Reseller (now no longer a VPS or Dedicated account), you must factor the nameservers to For comprehensive guidance on this process, please refer to our DNS Modification Tutorial, which provides step-by-step instructions.
Step 7: Testing Your Website Again: After updating your nameservers, please be conscious that it could absorb to 24 hours for the adjustments to completely take effect. To ensure a smooth transition, we recommend testing your website immediately after the nameserver modification and subsequently every 6 to 12 hours until 24 hours have passed since the initial update.
Our InMotion Hosting Support Department is at your carrier 24 hours a day, 7 days a week.If you require any help with the stairs mentioned above, please do not hesitate to attain out to us anytime.
Migrating to hostingraja – Disclaimer:
Full cPanel Migration Guarantee:
For full cPanel migrations, we guarantee a migration time of less than 24 hours, with no more than 15 minutes of downtime. Please be aware that partial cPanel migrations often require more time, exceeding the 24-hour timeframe.
Our Commitment to Your Satisfaction:
If, for any reason, we fail to meet our full cPanel migration guarantee, or if you are not entirely satisfied with how your migration was handled, we will credit your account with the value of your first shared hosting purchase with HostingRaja.
Password Security During Migration:
When providing your existing hosting credentials, please choose a temporary password exclusively for the migration process. This password will be reset once the migration is completed. HostingRaja cannot be held responsible for any security issues that may arise if you choose not to follow this password instruction.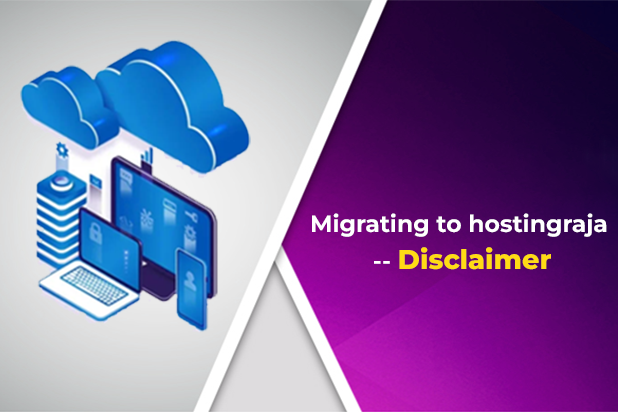 Data Loss Disclaimer:
HostingRaja cannot be held liable for any loss of data or other detrimental impacts on your site during the migration process. We recommend taking precautions to back up your data before initiating migration.
Migration Scope:
Our migration guarantee applies to cPanel-based hosting accounts and sites built using WordPress. Manual internet site migrations could be assessed on a case-by-case basis.
Active Account with Old Provider:
To facilitate a smooth transfer, your account with the previous provider should remain active for at least 3-7 days after submitting the transfer assistance request. Failure to do so may result in delays in completing the file transfer.
HostingRaja Dedicated Server FAQ's