HostingRaja is No.1 Linux Web Hosting Provider in India, Buy Today with 44% OFFER
HostingRaja is one of the cheap and best Linux hosting provider in India. Our cheap linux hosting is affordable to all the small and mid size companies in India. Our Linux web hosting comes with cPanel and we provide affordable linux hosting services to every customers in India. Our Linux hosting packages starts from Rs.99 per month. Our Linux hosting servers are one of the best & secured & optimised for fast loading of websites.
Our Linux hosting plan comes with you all the necessary softwares needed to run any applications, Including all open source applications. We provide one click setup of any opensource web applications and our linux hosting space supports all the softwares. Our Linux web hosting plans are suitable for different kind of companies, even small companies can go with gold package and for large website which needs more bandwidth and processing capacity can go with the Linux unlimited hosting.
Unlimited Web Space
Unlimited Bandwidth
Unlimited Emails
Unlimited FTP Accounts
Unlimited Sub-Domains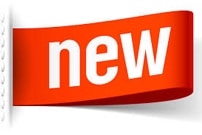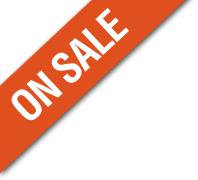 .
Linux Web Hosting is
Optimized

using

Cache Optimization
JS/CSS compression - faster loading
GZIP Compression
Static content - 5x faster than Apache
Dynamic file - 10x faster than Apache
Built-in page caching
Built-in anti-DDoS
Keepalive Timedout Optimized
PHP up to 3x faster than Apache
Note: Available only in new hosting accounts
Unlimited Linux Hosting
HostingRaja provides 3 different kind of unlimited linux web hosting. You can choose the premimum hosting If your website is going to have lots of traffic. For example, If you think that, your website is going to have more than 1000 or 3000 visits per day. Normal unlimited is generally good enough to accomodate any typical website. Premimum hosting comes with more processing & disk capacity.
Why Linux Hosting ?
Do you know more than 80% of the web servers running in the world are running using Linux OS. Linux is one of the best operating system to run web, email, data base servers. Linux is a open source and it is well tested and more secured platform than Windows. If you plan to develop or host a open source based content management system, then Linux is the "great" hosting option. Most of CMS, such as WordPress, Joomla, PHPMyAdmin, Magento and various other CMS or open source applications prefer to have a linux web hosting.
Linux web hosting platform is still the most popular, this popularity has been severely impacted by the emergence of Windows. "Linux hosting" includes hundreds of different variants of Linux and Unix like FreeBSD. There are software like Chilisoft ASP and Apache, ASP allows ASP on the Linux machines. It is rather unlikely that a Linux web hosting platform will support the ASP or .NET.
Linux Hosting support for developement languages like, PHP, Python, Perl or CGI and in addition MySQL or PostgreSQL database frameworks, make it conceivable to change over every single online venture from a little site to proficient online sites. Linux Hosting permits many open source applications including the Content Management Systems and furthermore the eCommerce stages.
Since no permit expenses are acquired, Linux hosting plans are generally offered at a lower price. Linux enables the secluded outline framework to be exclusively adjusted and reached out to customers necessities. Linux working framework principally utilized as a part of the server range. Over 80% of the server in India facilitated in Linux Servers.
Buy Linux Hosting
Buy your linux web hosting from No.1 Linux hosting service company in India. We are the top linux hosting provide in India, having clients across all the cities in India. When you buy linux web hosting, Mainly any of the unlimited web hosting plans, you are also eligible for free domain. We provide best discounts on all of our linux hosting packages. Click on the "Buy Now" green color button on the suitable plan, It takes you to the next page, Where you can enter your domain details.
Our Linux Hosting servers are one of the most secured servers in the industry. You can be assured that when you buy linux hosting services from us. You will get the best security for your website. When you buy linux hosting package from us you will experience a faster loading time of your website as well.
Shared Linux Hosting
Get your Shared Linux hosting package at discounted rates. India's most reliable and secured shared linux hosting server. Make the best use of this offer,buy your Linux hosting package today and get Maximum discounts with many added extra features. Contact us to Know More.
We are your high performance Linux Shared Hosting service provider in India. Your website, online applications and all your projects all come hosted on our highly secured server featuring up to 10 time faster page loads compared to other Linux Shared Hosting providers. We have an award-winning support team which is available round the clock to serve our valuable clients. ting one of our shared Linux hosting plans will ensure you get the best in the business from both the customer support and the features.
We are using Linux as our hosting server because we understand the requirements of our customers for the best performing and most trusted hosting solution on the planet. We offer 6 packages in shared Linux hosting starting as low as Rs.99/mo. Whether you just want to host single domain or you want to host unlimited, We can provide the right solution for your hosting related needs. Choose one of our shared Linux hosting plans today and take complete benefits of the best Linux shared hosting in the industry.
Linux Web Hosting
Buy your linux web hosting package today and save upto 44%. Build the best online presence with our reliable linux hosting packages. India's most trusted web hosting service, get a 24/7 online support. Hurry Offer Valid for Limited Time.
If you are looking to buy a Linux Web Hosting then you are in the right place wherein Hosting Raja we provide best-in-class Linux Web Hosting service for our customers at an affordable price. Today most of the people would like to go to Linux Web Hosting or for Linux operating system as it is very easy to use. With our Linux Web Hosting, we provide amazing features with easy to use control panel features. We also provide 24/7 tech support via phone, live chat, email, and ticket system. We also provide Guaranteed 99.9% network uptime. So what are you waiting for buy you Linux Web Hosting from us today and get 44% off. This offer is for a limited period only, so hurry up grab one soon.
Linux Hosting Plans
44% Off, Save big using our Linux Hosting Plans. Unlimited Disk Space and Bandwidth with 99.9% Uptime Guarantee. Choose the best and the most affordable Linux hosting plan for your website. Make the best use Today!!

linux web hosting
to suit the needs of all the website owners. The most popular and high selling packages are Unlimited and premium hosting. We strongly suggest you to go with unblimited which is best for all kind of companies and it can hold any amount of Emails and comfortably handle the traffic of your website when it spikes the traffic.
Linux Hosting with cPanel
Get your linux web hosting with powerful cPanel (Control Panel). You can very easily manage your website hosting with easy to use cPanel. cPanel comes with all the tools required to run your web applications, Such as File Manager, FTP manager, Email manager, PHPMyAdmin and there are other 100s of options available with cpanel.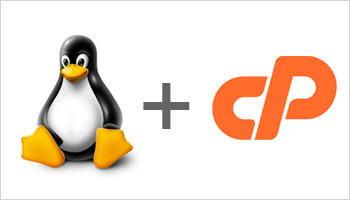 We are providing secured cPanel, thats one of the advantage of buying web hosting with HostingRaja. Every hosting plans with us, comes with cPanel, It may be either unlimited or premium or basic website hosting. We provide 24/7 support for all your concerns related to cPanel.
While most of the web hosting service providers charge for a cPanel in Linux hosting service, we provide it free of charge. Our cPanels are the most secured in the industry with all the user friendly features. Buy our linux hosting services with cPanel today.
FAQ's
What are the different hosting packages you provide in shared hosting?
We presently offer 9 different packages starting from BRONZE to PLATINUM. In order to view comparison of all the packages, please visit the below URL
https://www.hostingraja.in/hosting/compare-plans
---
For E-commerce website, which plan I should go with?
We would recommend Silver package or any other higher plan if you are looking to host an E-commerce website. Bronze plan doesn't support SSL, dedicated IP and shopping carts which would need to implement E-commerce in your website.
---
I am completely confused; help me to choose a package for web-hosting?
We have devised a great tool in order to choose a suitable package for your website. Please visit our Select Economical Plan page and fill in the query boxes. You will receive our recommendation for a package best for you.
---
What is add-on Domain, sub domain and parked domain ?
Suppose you have registered a domain name example.com and started hosting package with us. This example.com can be termed as primary domain name or main domain name.

Parked domain:
Let say your primary domain is example.com and you want a second domain for example, test-host.in to lead to the same site. So that whenever any one access https://test-host.in they'll go to your main site https://example.com . This test-host.in can be termed as a parked domain. Parked domain is a domain which is parked over your main domain name. They will display the same website as your primary domain

Sub Domain:
A subdomain will be in the form test.example.com. When you create a subdomain test.example.com using cPanel it will create a directory 'test' in your public_html folder.

The Subdomain can be accessed using:
https://test.example.com
or
https://example.com/test/

Addon Domain:
Addon domains will act like a separate website for the visitors. However, you will only have the one control panel for both. There should be no evidence that your domain is an addon domain to incoming traffic when they visit your addon domain.

To add the addon domain name testhostings.in on to your main domain name example.com, log into your control panel and select Addon Domains, enter the domain name testhostings.in into the Domain name box, enter in the folder name you want to use (such as test) and enter a password you want to use.

You will be able to access the addon domain using:
testhostings.in
or
example.com/test/
or
test.example.com
---
What is Linux Web Hosting ?
Linux web hosting is a hosting service where the main operating system of the Linux hosting services will be Linux. We use Ubuntu and Centos mainly for all our best linux hosting servers in India. You may be interested in knowing that, more than 85% of the servers in the world are running using Linux Severs.
---
We provide standard discount and offers in all the Linux shared hosting plans in India. If you are interested in Linux Hosting, please check with our sales team, We will be glad to help you.