Enable Your cPanel Reseller Hosting Business with HostingRaja's:
When it involves cPanel Reseller Hosting, HostingRaja is the pinnacle choice. They offer a wide range of carefully designed services that suit the needs of both businesses and individuals. When you team up with HostingRaja, you get access to lots of great features that make them leaders in the hosting world.
HostingRaja's most noteworthy attribute lies in its unwavering commitment to furnishing a robust and user-friendly platform tailored specifically for resellers. This platform empowers resellers, regardless of their technical proficiency, to adeptly oversee and personalize hosting accounts for their clientele. With an effortlessly navigable and instinctual control panel, resellers can effortlessly craft, modify, and oversee hosting packages with utmost ease and efficiency.
What truly distinguishes HostingRaja is its provision of white-label reseller hosting, which grants you the exceptional opportunity to imbue your hosting services with the unique identity of your own company. This not only elevates professionalism but also fosters a sense of trust and reliability among your clients. Furthermore, HostingRaja's reseller hosting offers unparalleled flexibility when it comes to resource allocation, endowing you with the capability to tailor disk space, bandwidth, and more to precisely align with the distinctive needs of your clients. This translates into seamless scalability, accommodating businesses of all sizes and ensuring a dynamic hosting solution.
Get Your Business Powerful With cPanel Reseller Hosting Plans
Benefits of cPanel Reseller Hosting
HostingRaja's reseller hosting service offers a plethora of advantages that can substantially elevate your hosting experience. Among these benefits, its exceptional scalability stands out as a remarkable feature. Picture it as having a hosting solution that effortlessly adjusts in real-time to meet your ever-changing requirements. Whether you're tending to personal blogs, nurturing burgeoning e-commerce endeavors, or overseeing intricate web applications, HostingRaja's reseller hosting seamlessly adapts to sudden surges in traffic without a hitch.
Moreover, HostingRaja's reseller hosting is renowned for its unwavering dependability and uptime. HostingRaja spares no expense in investing in top-tier infrastructure and implementing backup components, ensuring that your hosted applications and websites remain accessible around the clock. This level of availability is a game-changer, particularly for businesses where even the slightest downtime can translate into revenue loss and damage to their esteemed reputation.
When it comes to the cost-effectiveness of CPanel reseller hosting, HostingRaja truly shines. Unlike the conventional hosting setups that involve the procurement or leasing of physical servers, HostingRaja's reseller hosting operates on a splendid pay-as-you-grow model. This means you're only billed for the precise resources you actually use. There are no daunting upfront capital investments or continual upkeep expenditures to worry about. Your hosting costs effortlessly synchronize with your specific needs, making it a brilliant and pocket-friendly choice that effortlessly scales as your online footprint blossoms.
Reliable Uptime: HostingRaja, a distinguished cPanel Reseller Hosting provider, guarantees exceptional server reliability and top-notch performance. This unwavering dependability equates to rare instances of website downtime for your valued clients, leading to elevated user satisfaction and heightened customer contentment.
Enhanced Client Control: cPanel Reseller Hosting gives you the ability to offer your clients a powerful control panel. This empowers them to manage their websites, email accounts, databases, and more, independently and with ease, enhancing their overall hosting experience.
Cost-Efficiency:Reseller hosting often offers bulk discounts on hosting packages, enabling you to purchase hosting at a lower cost and sell it at your desired price. This business model can be lucrative and cost-effective.
Security Features: Within HostingRaja's cPanel Reseller Hosting packages, you'll discover a formidable array of security provisions, including impenetrable firewalls, vigilant malware scans, and a variety of SSL certificate choices. These formidable defenses serve as a bulwark, shielding your clients' websites and sensitive information, thereby cultivating an atmosphere of assurance and faith in the hosting services rendered.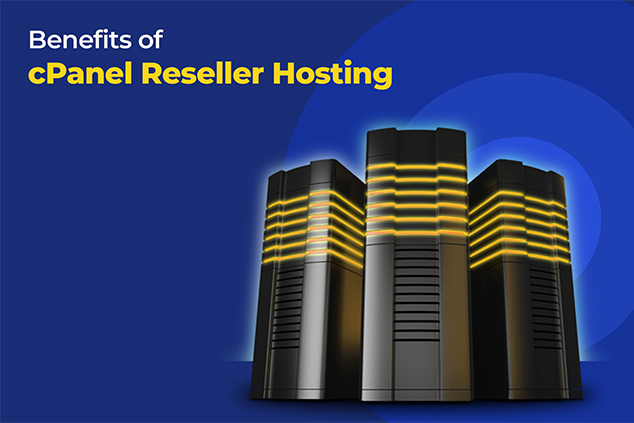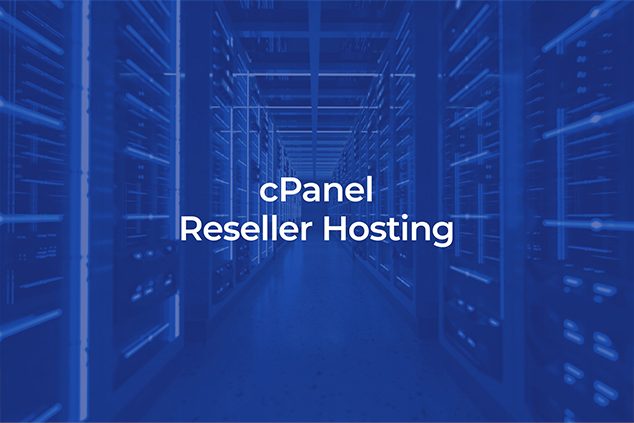 Simplified Management: cPanel Reseller Hosting provides an intuitive and user-friendly control panel, making it easy for resellers to manage their clients' accounts. You can effortlessly create and manage hosting accounts without needing advanced technical knowledge.
Custom Branding: Reseller hosting allows you to brand your hosting services with your company's logo and name. This white-labeling capability helps you establish your own hosting brand and build trust with your clients.
Resource Allocation: With cPanel Reseller Hosting, you have control over resource allocation. You can customize and allocate resources such as disk space, bandwidth, and email accounts according to your clients' needs.
CPanel reseller hosting presents businesses with a plethora of advantages. To start, it affords them geographic adaptability, granting the freedom to select server locales tailored to their intended demographic, thereby diminishing lag and enhancing global user satisfaction.
Automation tools further streamline tasks, saving time and ensuring server security and performance. Scalability ensures that businesses can easily adapt their hosting resources to their needs, and robust infrastructure and security measures contribute to a secure and high-performing hosting environment. In the end, cPanel reseller hosting empowers businesses to concentrate on expansion and triumph, all the while adeptly overseeing their digital footprint.