Get More Power with Dedicated Server.
Fully managed, performance-tuned dedicated Servers
NOTE: Due to the licence cost of Windows OS the prices mentioned here are final for Windows VPS/Servers.
Windows Dedicated Server
Plans & Pricing
FAQ's
Performance
All our Windows Dedicated servers comes with the following features
Windows Dedicated - IP Address : 1
Windows Dedicated - FREE Website Optimization
Windows Dedicated - RDP/Administrator Access
Windows Dedicated - FREE SSL Certificate
Windows Dedicated - SEO Friendly
Windows Dedicated - MSSQL/MySQL Support
Windows Dedicated - Crystal Report, MVC Project, Java
Windows Dedicated - ASP.NET, v2.x, 3.x or 4.x
Windows Dedicated - MVC & Silverlight
Windows Dedicated - Multiple Application Support
Windows Dedicated - Indian IP, Loads Faster
Windows Dedicated - Multiple Remote Desktop (More Users)
Windows Dedicated - Multiple PHP Version
Windows Dedicated - High Priority Support
When to use dedicated server over cloud hosting ?
As we have explained in the above answer, most of the customers prefer cloud hosting due to high availability. But under certain conditions, customers need dedicated hosting. Certain section of business always go with dedicated hosting such as bank and insurance and data critical companies. When you want customized server with specific need of RAM and CPUs, then you can go with dedicated hosting. Sometime, you might need to add some hardware to assist your application, such as video processing or image processing, then you can go with dedicated server.
---
Dedicated Server
Features
Industry best features
Storage & Bandwidth
Root SSH Access
Unlimited Domain
PHP5 Support
SSL Secure Server
IPv6 Support
Canned CGI Scripts
Full CGI Access
Network Isolation
Web-Optimized Virtual Machines
MySQL-Optimized Virtual Machines
Powered by Linux-VServer
Full Unix Shell
Perl Support
Access to Raw Log Files
Server Side Includes (SSI)
Scalable Resources & Pricing
Ruby On Rails
99% Uptime Guarantee
Web-Based Control Panel
Unlimited 24/7 Support
Crontab Access
Unlimited Email Accounts
Python Support
Guaranteed Memory Resources
Best-of-breed routers and servers
You are in a Trusted Company
Some of our 1,50,000+ Happy Customers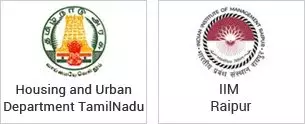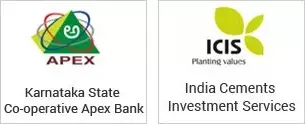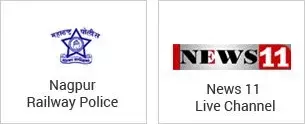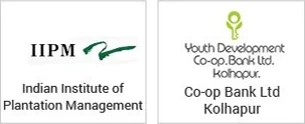 2,00,628 customers liked us
on Facebook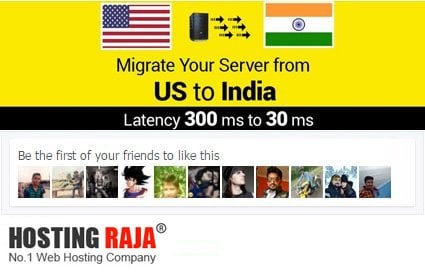 2,00,628 Likes
HostingRaja Customers Testimonials
Need Help?
CHAT

Answer to common questions

Instant Response Form

Drop us an email at
Reviews from Customers

Birbal Das
20 March 2021
What types of dedicated server do you offer in HostingRaja?

I am a startup company and looking for the best-dedicated server plans. Which type of operating system is best for dedicated servers windows or Linux. Do you provide IP address along with dedicated server?
---

Admin
27 January 2021
In HostingRaja we offer both Windows and Linux dedicated server plans. Both window and Linux are a right choice for your website, As Linux is driven by the power of open-source software which will be the right choice for low budget and Windows is build to support numerous business applications. Both the operating system offers you full control and highest flexibility. In HostingRaja We provide 1 IP address with all our dedicated server plans.
---

Vaman Daarun
29 September 2020
Time and again HostingRaja has proved to be an excellent choice for hosting services. Technical support is excellent and they have always listened to my questions. Server performance in excellent and super fast. We hosting packages include many add ons. Great Job!!

---

Smith
12 June 2021
I have tried many providers for my website, few time I ended up in choosing the worst and most pathetic service companies. Later one of my friend told me about HostingRaja. In starting, their service was that good. But as few days passed, I become aware of their services. They have helped me in getting back my business and also helped to create my full functing website. Now my website is much faster compare to old service and runs smoothly. Whenever I contact their tech support team for any account related query, they are very happy to asssist/help me. When i newly signup for their service I faced some issues, but all the issues were common.

---

Govarthan A
9 December 2020
Customer care support is good. I have problem with my FTP connection, Technician Mr.Vignesh provided good service for my issue. He had a good knowledge in solving the issue. Also he is friendly to fix the issue. The only problem is I had waited for some times to get the support from them. Because of connecting my PC with them otherwise they are replied me within 10 minutes. Thank you for helping to fix the Issue. Special thanks to the Technician.

---