Website Registration process & details in India
Website Registration Data
Check out the latest updates of the website registration process and details in India. There are about 1,218,423,991 websites in the World as of May 2021. It is an astonishing fact to admit the massive growth of the Internet over days which started with 1 website in 1991 and now over a billion today. The first domain name was symbolics.com, registered in 1985. 68.2% of all websites use HTTPS. What is a website?
What is a website?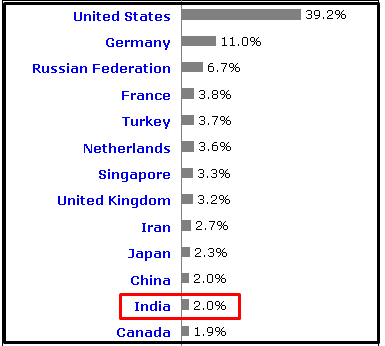 A website is nothing but a collection of web pages that consists of some content with a unique domain name. To make a website live on the Internet you need to host your domain on at least one web server. The website has a specific IP address and name server. Each website is represented on the Internet with an URL and each URL has its standard structure such as a protocol, domain name, and a path.
Why have a website?
If you are having a website, then it is a great opportunity to make people look at your business for real and give trust in you. You can customize your presence to your customer in an attractive way and build your brand online.
The main benefit of having a website is its accessibility. It can be accessed by anyone, anywhere, and anytime. Even if there are non-business hours, customers will be able to reach your website and avail of your services or get the information they need. This is one of the key features of a website in the business.
Prerequisite for creating a website
Domain name
Your identification on the Internet. You can register your domain name with a domain registrar or by yourself on the domain registrar website.
Web Hosting
Web hosting provider gives a space on a web server for a website to store its files.
Business email address
An email address that uses your business domain name. It is quite professional and trustworthy.
Logo design
Define your brand identity.
Text content
Text content gives valuable information about the site to its visitors.
Images
A pictorial representation of data present in the website that attracts visitors more easily.
SSL (Security Socket Layer)
A security protocol that builds an encrypted link between a web browser and a web server.
XML Sitemap
A document that contains all site links to make search engine crawl the site more easily.
Robots txt
Says to the search engine which URL should get crawled and which one should not.
Methods to create a website
There are two methods to create a website
Hire a web development company
Opt for a CMS(WordPress Based Websites)
Website Builder
Do it yourself
Hire a web development company
Always have a choice for developing your website with the help of a web development company. Because there are plenty of web design and development companies all around but finding the most reliable and highly skillful one is hard to get for your website.
If you're fascinating to do this, here we have provided few tips to develop a high-quality website from a good web development company:
First, need to select whether you'll use an agency/consultancy or a freelancer to build your website. If you are deciding to make your website with the help of a freelancer then you can go through some of the freelancer sites like Fiverr and Upwork.
Come up with your goal/niche for having your website.
Then take notes on required pages and subpages needed for your website.
In this process, there are both advantages and disadvantages to creating the site with a web agency and also with a freelancer.
Advantages
You can lend your piece of mind to the agency or freelancer on developing our website.
You shall ask for any redo or corrections if necessary.
You can save your time and it is more reliable.
You are the deciding authority of our website.
You have peace of mind as our site is online with its proper backup and maintenance from them.
Your website will be SEO optimized and mobile-friendly.
You shall ask for any problem or legal issues with our site to them as they are maintaining it.
isadvantages
It is quite costly for building a site and its maintenance.
Chance of miscommunication.
If there is any issue, it takes some time to get resolved(rare cases).
Opt for a CMS(WordPress Based Websites)
A content management system is a software application that helps you to manage web content, providing various options such as create, view, edit and update. Based on the templates the content is being displayed on the website. All the contents in your CMS will be stored in the Database.
There are various CMS that are widely popular among people such as WordPress, Magento, Joomla, and so on. Currently, WordPress takes the highest majority at 62% as its market share and popularity. If you are hosting a WordPress Website you need the help of a WordPress hosting provider. For lighting up your business online.
CMS provides various advantages such as flexibility, adaptability, new updates with the latest technologies, new features, and much more for your website. And one of the main advantages is that you don't need any technical knowledge to work with a CMS.
Website Builder
Website builders and CMS are different as the website builder can include blogs, but their main focus is around giving the instruments to construct the website. A website builder is an online tool that allows you to create a website in an efficient manner. Anyone can develop a website without having to worry about what goes on after the scenes. They have templates with drag-and-drop functionality. They do not require any coding knowledge. Website builders will save you time and funds, enabling you to get your new site up and running fast.
Do it yourself
If you want to create a website by yourself from scratch you can build it. But the main requirement for this is that you need to have some coding knowledge for creating your website of your own from scratch. You need to have a piece of knowledge in HTML(Hypertext Markup Language), CSS(Cascading Style Sheets), and Bootstrap(Responsive Website).
These are the most important parts that are needed for creating your website. If you're going to develop your website with HTML, CSS, and BOOTSTRAP you'll need some essential tools such as a code editor and local server.
A Website code editor – There are various tools to create, view, edit and update your code and work on it. Some examples include Notepad ++, Brackets, Visual Studio, and PhpStorm.
A local server – This helps you to build and experiment with your code like live online. The local server machines include WAMP, XAMPP, etc.
Developing your website from scratch provides the ultimate flexibility. At the same time, you'll require plenty of time with some in-depth programming knowledge to pull it off. After this, you shall move to domain registration and web hosting.
Some Online tools for small companies or start-up
Google Workspace
Google Workspace is a combination of tools, software, and products from Google. It was introduced in 2006. It was previously titled "G Suite". Google Workspace is a paid service that presents a company profile to employees with their business logo on each and every page.
Billing tools
It is software that is used everywhere for billing purposes. It has the main functionality by giving the necessary information to track the products and services your customers use. Still, most of the billing platforms are intelligent and able to do much more by automating repetitive tasks on a daily basis.
Invoice tools
It is a simple tool that is a more user-friendly and form-based Excel tool to enter the invoices one by one and generate the IRN Numbers. All businesses either big or small need to create invoices to ensure that they get paid from their clients for their product or service. Invoices help businesses to track their sales and manage their finances.
HR Management tools
HR tools act as a wide range of technological solutions that help companies to manage their day-to-day HR activities in an effective manner or in a well-organized way. Most of the HR management tools handle attendance, recruitment process, a performance measure of employees, and much more. It makes all official work easier and quicker.
Support system
It provides new technologies to reduce the work of a human. And enhance work with its own performance aspect ratio. It works more effectively than the human ability to think and solve problems. It has various features such as memory, computation, visualization, reasoning, and evaluation.
What is meant by website registration?
Website registration is nothing but domain name registration. Registering a domain name with one or more IP addresses will be easy to remember. A domain name registrant is a person or a business that registers a domain name.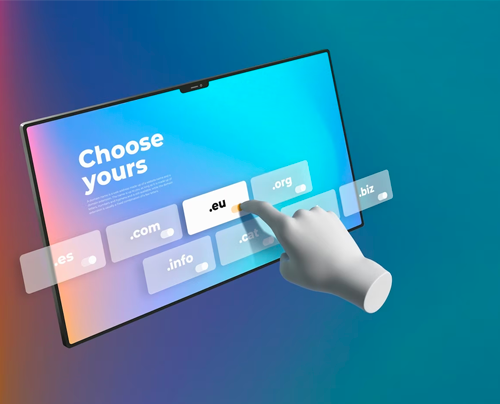 If you planning to run a business online, you need a website with the domain name and hosting space. And to get your website live in India, you should first get your domain name registered here in India, for which you should find the domain registrar in India, such as HostingRaja.
Registration of a domain name stores a set of SOA records in the DNS servers of the parent domain, indicating the domain name of DNS servers.
It is essential to know that domain name registration doesn't require any web hosting to be purchased with it. You can first register a domain name and then later after building a website you can purchase hosting separately.
How to register a website in India
Pick a Domain Name Registrar
The first and the best thing is to find a Domain Name Registrar not only to define the cost but also to know how quickly you're able to take your website to live with quality customer support. Choose a Domain Name Registrar only when you need a domain name registration and no other hosting service is required.
If you are buying a domain name directly from a registrar, it's simply perfect to get the same from your web hosting provider, such as HostingRaja including a free domain name with plans.
Alternatively, you can also purchase your domain name from your website builder if you're using a content management system, so that your domain is connected to your site automatically.
Search and Get Your Desired Domain Names
Following the domain name registrar, you need to navigate to that provider and there, you will be starting to search for your desired domain name. Instead, if you're getting a domain name through a web hosting company, or a website builder, you'll be started by selecting your plan.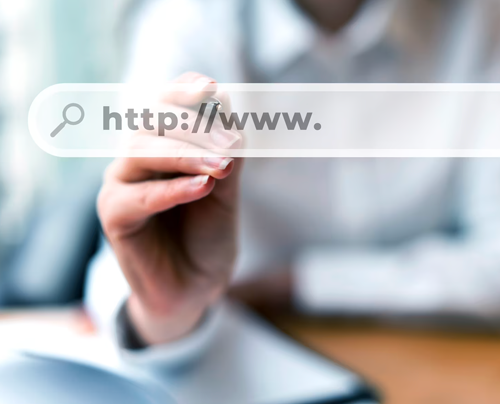 Ideally, your domain name reflects your business. But finding your domain name available is quite challenging. And the main thing to keep in mind while purchasing a domain is that you need to select your domain related to your niche(with keywords, verbs, or your location-based for the business).
Example: rubyicecreams.com, eatruby.com, and so on.
Business or Brand name is First Priority:
First, check whether your brand name is available as your domain name. If it is not available, then check with some variations that might serve your brand. For example, if you are looking for www.digitalprint.com and if it is unavailable, then consider something like www.digiprint.com.
Research relevant keywords properly:
Search for your business-related keywords using the keyword tools available online. Using those keyword tools you will be able to find the high search volume keywords which are related to your business more easily. And consider adding a keyword to the domain name if your business name is not available. Using the example above, this might look like www.digitalfastprint.com.
Consider using a location signifier:
If you are mostly concentrating on local customers then you shall be able to use the abbreviation or city abbreviation as a part of your domain. It will be more useful for your customers while searching for your products or your services in a particular area. For example, consider something like www.digitalprintndls.com.
Choose the Perfect Domain extension:
A domain extension is one of the most important factors to consider while registering a domain. It plays a vital role. The .com, .net, .org, etc. are the domain extensions, which get displayed after the dot of a URL. There are various extensions you can pick, but the most popular one is .com.
Checkout and Complete the Domain Registration Process
Once finding the desired domain's availability you can initiate the checkout process. The checkout option may vary according to the website but mostly it will be the same. Then you need to add your desired domain to the cart and checkout prompts.
The process & Advantage of msme registration in India
MSME enrollment caters to the registration of micro, small, and medium-sized enterprises. To support the MSME through various schemes, and incentives, the MSMED Act has been launched by the government of India. You will be able to avail of bank loans if you have an MSME registration for your business at a lower interest rate. MSME plays a major role in the country's economic growth. MSME registration process
MSME registration requires a few documents they are
Aadhar Identification Number of the Applicant
Name, PAN Card number, email id, gender, and mobile number of the applicant.
Organization's PAN, geographical coordinates, and physical address.
The total number of employees in the company and the date you have planned to start your business.
Banking details including account number and IFSC code.
Primary operational focus of the business entity.
Unique NIC 2-digit identifier.
Investment in plant and machinery/equipment
MoA and AoA
Copies of Sales Bill and Purchase Bill
Registration Process Steps:
Start Registration Process
Start the MSME Registration Process from msme registration desk Fill Application Form(Business and Personal Details)
You need to add your business details such as business name, location, category, etc in the MSME Registration form as the first and foremost step. And you should also add your personal details such as name, email id, PAN number, bank details, and other common information.
Executive Will Process Application
In this stage, an MSME executive will review your application for any mistakes. If there are any mistakes or errors then you will be notified of it and you need to correct that issue by making relevant changes.
Receive Certificate of Mail
After completing the form and getting reviewed you will be receiving the certificate for MSME Registration through email. There won't be any hard copy of the certificate, you will be receiving only the virtual certificate.
Note: This MSME registration process is free of cost. But there are some portals that will charge a certain fee on behalf of the company.
Conclusion:
The process is quite simple: Find a Domain, Build a Website and Find a Hosting. The domain rate in India is very low compared to other places in the world. While proceeding with the registration process, it is important to give details like name, email, phone number, etc. And after the domain name gets registered, you will receive an email for confirmation.
Web web website hosting is a provider that permits enterprise humans and different people to get a internet site live. When a hosting provider such as HostingRaja, gives host space on a web server for a website and makes its files get stored, then that indicates they are hosting a website. All websites you've visited will get hosted on a server.
Points to Remember – Registration Process
Check and verify the availability of the desired domain name
Review the Domain naming Guidelines properly
Review the POLICY of Domain Name Registration
Dhanasekar Mani
CEO & Founder Of HostingRaja

Dhanasekar Mani, a seasoned SEO Specialist and Entrepreneur, brings over 23 years of expertise in software development. As the esteemed founder and CEO of HostingRaja and Webbazaar, he has played a pivotal role in shaping these ventures. He contributed to pioneering patented technologies, solidifying his impactful presence in the tech industry.