Free Logo Maker in India
A Free Logo Maker in India is an innovative online tool provided by HostingRaja that allows developers, businesses, and individuals to create professional logos without any cost. With this user-friendly platform, users in India can easily design and customize logos for their websites, brands, or businesses. HostingRaja offers a complimentary logo maker to all its customers, conveniently accessible within the client area. Upon logging in, you will find the logo maker conveniently located on the left side menu.
Free Logo Maker – An Art 
What is a logo?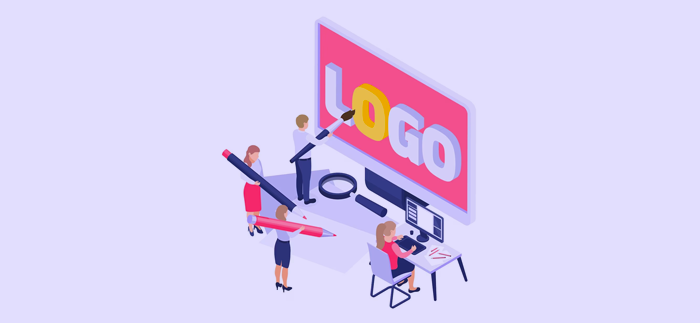 "Logos are simply images, texts, shapes, or a blend of the three that describes the name and scope of a business." 
A logo is a symbol that contains images and text that identifies a business(company, organization, product, or brand). A good logo explains what a company makes and what the brand values.
Logo design is all about designing the perfect visual brand mark for a company. It may adopt the way of an abstract or it may present as a stylized version of the company's name if it has enough brand identification. 
Elements of a logo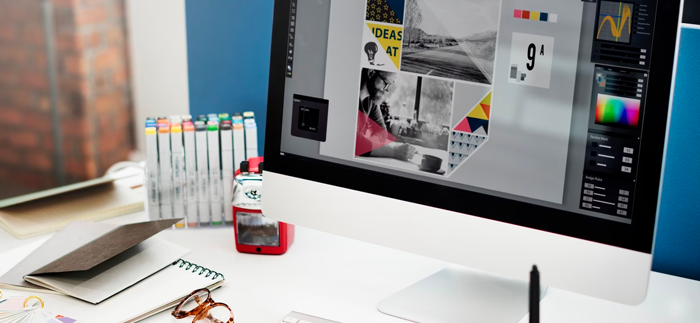 Brand Imagery 
Brand imagery is the actual or uncertain element that consumers connect with a brand. It could be any experience or a feel. Brand imagery is visual, auditory, or real. Brand imagery is a complicated conglomeration of the images that obtain the "feel" of your organization or company. Your audience believes something when they start to look at your imagery, and probably, you recognize what those feelings are. Repeated exposure and compatibility will develop trust over time through these images. 
Typography
Brand typography is a visual component of a brand style guide, that establishes your business's printed copy legibly and regulates your messaging with your brand personality. Brand typography is not as same as brand font, although they are all closely related.
Color
Color is an important factor in your brand personality. Colors possess a vital impact on people's emotional states. Color can trigger an emotion and provoke a brand association. Color in branding is also a powerful factor because our response to color is based on our life events and cultural associations.
Static or dynamic elements 
A static logo is quite simple which is an unmovable logo. When you listen to the word 'static logo', you shall feel that the logo carries only one brand icon which stays the same over the years. This logo has a fixed shape, composition, and colors. Unlike static logos, dynamic logos are meant to be changed. It could be that a specific aspect of the logo changes like the symbol adjustment or the color placement or the entire design may get changed each time on the logo.
Context 
Context is extra crucial as it assists you to attach and create a reference to the reader. Context also helps you demonstrate your point of view to the reader. It lets you and others be more creative. The information is essential in understanding context, how it relates to the company, it's offering, clients, and competition. A qualified designer directs the development of a logo inside the context of the overall identity and brand."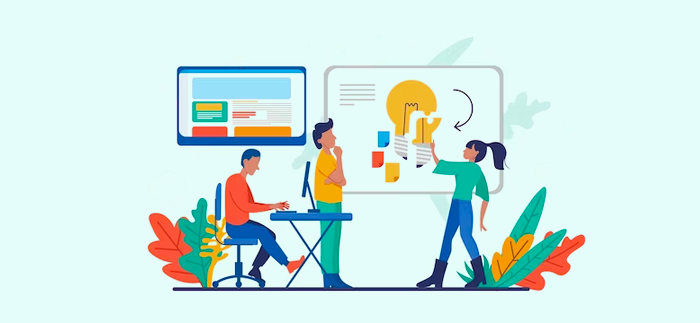 1. Simple
Mostly, simple logos are remembered by the people. Simple logos are very easily identified by people as soon as they see them. 
 2. Scalable 
A great logo should be simple enough to be capable of scaling up and look good. 
 3. Memorable / Impactful 
A great logo should be impactful. You need to pull your viewer's attention and leave a positive impression. 
 4. Versatile 
A great logo should look good on any web device and any kind of print material. 
5. Relevant
A great logo should be related to your practice. It has to have meaning that links to your work.
Types of Logo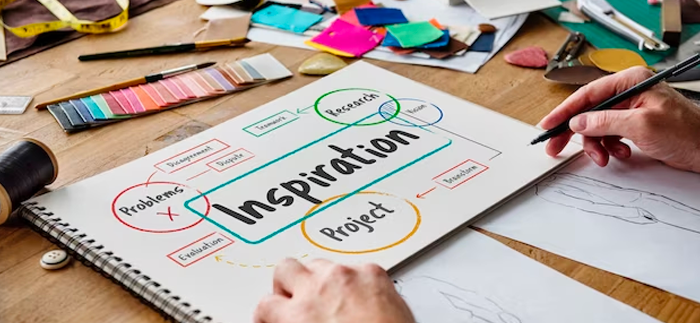 Though making a brand is more exciting, you won't have the idea where to start. If you know what is your business and what is its main objective then it is obvious the next step will be your logo creation.
In our evaluation, there are four main types of logos. You should decide the most relevant logotype for building your own brand.
 1. Lettermark 
A lettermark logo is a typography (i.e.) technique of arranging type to make the composed language clear, comprehensible, and engaging when shown based and solely composed of an organization or brand's initials, and hence, it's otherwise called a monogram. Models incorporate NASA, IBM, CNN… you get the idea!
In case your organization's name is a significant piece, you ought to consider utilizing a lettermark. Would you endure saying "British Broadcasting Corporation" each time you referenced a TV channel or Radio station? Since they frequently contain a restricted measure of characters, letter marks are in every case clear and intelligible, in any event, when downsized on versatile or a business card. It's consistently pleasant when the monogram spells an applicable word, as well!
2. Wordmark 
As you might have speculated, wordmarks are typography-put together and ordinarily centered concerning the name of the business or brand. This is frequently the most straightforward methodology, which is the reason a ton of notable organizations have selected wordmarks – Google, Facebook, Coca-Cola, Disney to give some examples.
Wordmarks can be a compelling method of making your logo understood and neat, particularly if you have an unmistakable or unique business name. Typographical decisions are vital without any pictorial components, so ensure you pick something which addresses your organization precisely.
3. Brandmark
As opposed to the initial two kinds of logo, a brand mark (otherwise called a pictorial mark) leaves text completely. Apple, Nike's swoosh, and Twitter's bird are altogether instances of famous brand marks.
As the above models illustrate, for notable worldwide organizations, a brand mark can be a decent method of rising above language and ensuring you are in a split second conspicuous everywhere. The best ones are straightforward and flourish as application symbols and profile pictures in the advanced age. They are additionally frequently better (than typographic logos) at passing on the more theoretical or enthusiastic characteristics of your organization – pictures express 1,000 words!
 If your organization is inadequate about mark acknowledgment, brand marks are most likely an impractical notion. Your symbol may look extraordinary and address your organization consummately, however, if no one knows who it has a place with, it's to a great extent futile.
 4. Combination Mark 
That is better. Our final basic kind of logo utilizes a brand mark close to a wordmark or lettermark. This is presumably the most generally utilized, and well-known examples include Adidas, Mastercard, and British Steel.
Seemingly the smartest possible solution, the combination mark offers the lucidity of typography and the visual allure of a symbol. A decent pictorial mark can build up or enhance a normal wordmark, and a decent brand name can add an explanation to what in particular may have been a confounding or unimportant brandmark. This makes blend marks ideal for new and set up brands the same.
Then again, by consolidating type and a brandmark you fundamentally make a bigger and more mind-boggling logo. Thus, blend imprints can regularly be hard to apply across a set-up of promoting materials – you most likely wouldn't utilize one as your profile picture on Facebook. This is the place where it helps if you can utilize the pictorial and typographical components of your mix mark autonomously without losing a lot of meaning.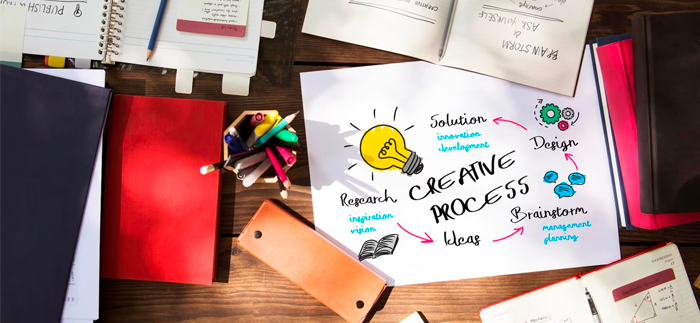 The main purpose of a logo is to convey your company identity so that you can improve your business by attracting new clients with a logo that speaks to them. Your business will later engage customers who trust the brand behind your logo. They're supposed to visually convey the unique identity of the brand and what it represents. Simple logos consist of only necessary elements and they are often the most difficult to work with but they are successful. After all, logos want to communicate quite a bit in one visual.
Why is it better to use an online logo maker? 
Fascinating to use an online logo maker. Logo generator apps are the smarter and most inexpensive solution. They always help in grabbing the user's attention and it separates you from the competition. Online logo makers are one of the most easy-to-use tools on the internet. Even if you have the least designing experience, it is questionable that you will face any difficulty while generating a logo for yourself. The tools provided here are very user-friendly, and thus it works seamlessly and quickly.
 Your idea can become a reality
It all begins with an idea, but it can evolve so much more. LogoMaker can assist you to take a business idea and make it come to life. Create a custom logo design using free logo generators and an extensive template library. Customize your design to do it your own. After you've created a cool design, utilize it for free on business cards, clothing, or a new website. You can also purchase and download your files in a mixture of formats and sizes. We're determined to assist you to make a lasting and powerful brand for your business.
 Quick To Work With 
If you need your logo to be created much quicker, then online logo generators are the most efficient way than a designer. An online logo generator can present multiple designs within a minute. These tools will always help you when you are running out of time. When you need a logo fast because (i.e.) If you're chasing a deadline for launching your website and you need a logo to get done fast then you definitely need an online logo creator on the play.
Customize According To Your Needs
With regards to online logo creation, it is considering different factors and producing a logo. 
Fonts: 
If you are working on a text-based logo, then you will be getting different varieties of fonts from thousands of available possibilities.
Colors: 
As far as these tools have been concerned they have an inbuilt color palette with them, and they will be selecting the right pallet for your logo, so that your logo looks more attractive. And the best element is that you can roam a bit and compare many other colors for the same logo.
Style:
This is one of the most important factors in a logo. As each logo has its unique style. You shall browse and find which style suits you the best. 
Graphics and Vectors: 
These things play a vital role in the logo. Describing your product or service for a B2B business is essential and the illustration should be done for it properly.
 Effects:
 It gets stimulated within a fraction of a second. And you can pick from multiple effects like shadow, embossing, bevel, etc.
Unmetered Iterations
 There will be some limitations or restrictions for iterations if a designer works for you. Your patience is the only limiting factor if you are using an online logo generator by yourself. You can twist the design and adjust as many times as you want.
Will be Cheaper
Mostly all these kinds of logo generators often come entirely free of cost or they may charge a minimal amount if required(rarely). As they are free the online logo generators regularly tend to leave a watermark on the logos created. If you're on a good budget, then you may cross for those varieties of tools.
What are the options for users to make logos?
 For creating a brand new logo design a designer should apply various methodologies and techniques. But the most noticeable amongst them is the line art, dynamic letterpress, negative space, overlap, 3D in 2D, and gradient mesh. And you can also find logo designers online with some of the most efficient options 
Fiverr logo for a cheap price
HostingRaja provides a free logo maker
Logo maker online (google search)
Fiverr logo for a cheap price 
Fiverr presents a platform for freelancers to propose their services to customers worldwide. Fiverr has its own strategy to sell lots of products and services to numerous people. And since several clients have low funds, they cannot accomplish their goals in large markets. So they will work at a much lower price on the Fiverr. Logo designs on Fiverr range in costs based on the designer, the number of concepts and ideas you want and provide, and updates required. The price of a logo design is anywhere from $0 to tens of thousands of dollars. Choose wisely based on the proper analyses while picking a designer for your project.
HostingRaja provides a free logo maker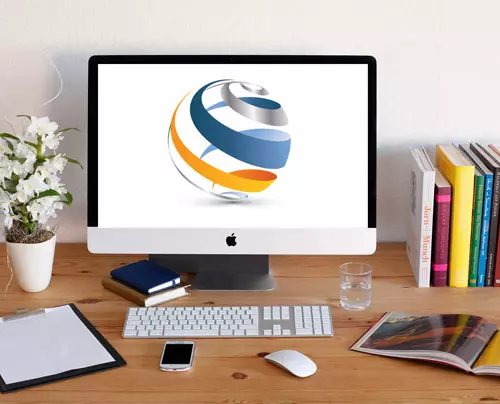 HostingRaja is one of the leading Web Hosting Providers in India that provides the most secured servers and shared Hosting is excellent for blogging, games, travel, sports, and small business websites. In HostingRaja we also provide a free logo maker for your business and you need to follow some steps. First, you need to tell us what you need, complete your creative brief in a matter of minutes and receive unique logo designs from around the world within hours. Then select and approve your favorite design and download the files. We provide the best service which is trusted by 1,80,000 customers. 
Logo maker online (google search)
A logo is the most important element of any brand or business. It helps businesses to stand out of the queue and be more memorable. If you want to be a successful brand in your business, you must spend some quality time making a logo of your own. Several online logo makers on the market are there which are completely free, so designing a logo doesn't have to be costly.
Top 10 online logo makers of 2021
What logo is important for your business? 
A logo should be notable and unique enough to be easily recognized and simple enough to work across multiple media. A nice logo is more memorable. It establishes an extraordinary first impression towards the audience. It may be at any size – regardless of whether it's on a bulletin or a pen. A good logo has an effect both in black and white. Your logo is important to your business since it communicates with possession, quality, and values. It's embedded on your items like your online media, business card, site, and in the personalities of your customers. 
Important things to consider when selecting a logo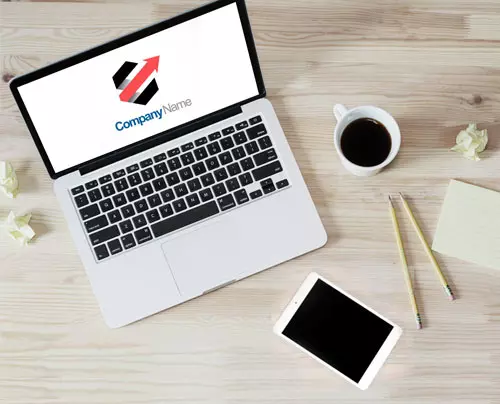 When you' re-examining all of the circumstances that go into building a business, creating a logo might not seem like a top priority. But later you will come to know it is your identity.Here is some of the information to keep in mind while building/creating a logo.
The logo should grab the attention 
As things stand, most highly successful business organizations have around 2 seconds to persuade potential clients that their items are worth any consideration. 
A logo can rapidly catch the viewer's attention and gives an organization's core values interestingly. That is the most promising ability to focus that makes buyers judge your business by its appearance and can work for your potential benefit if you have a strong logo to represent your organization. 
First impression of your logo 
You have a single opportunity to get this right. A logo is a company's first impression of customers. Whenever planned well, it can arouse the curiosity of general society and welcome them to study more about the organization or brand; if not, you've recently distanced a potential client base and failed your business. This initial feeling is your approach to quickly impart responsibility for the product(s) you sell or the specialty you overwhelm. 
Your Logo Should Be Memorable 
Logos are a state of distinguishing proof; they're the image that clients use to recognize your brand. In a perfect world, you'll need individuals to immediately interface seeing your logo with the memory of what your organization does – and, all the more critically, how it affects them. 
Since a great logo is a visual and the most stylishly satisfying component, which gives a positive review about your image that the name of your organization alone may not. 
It separates you from the competition 
Try to be distinctive with your logo, because your company logo explains to customers why your business is one of a kind. Without a doubt, possibly there are 50 other ice cream shops in your city, yet yours is the one in particular that is focused on manageability, and your quality, appealing logo drives that message home.
A very much planned organization logo can convey everything from the organization's experience to its central goals such as amusement, productivity, and development through the right symbol or legitimate text style. 
At the end of the day, your logo is the forum to both convey your values and show consumers why you are better than your competitors. 
Your Audience Expects it 
Your logo is the main thing that your buyers will search for when they see any correspondences from your image. It ought to be upfront of all your promoting materials, for example, business cards, flyers, notices, and so on. 
Online free logo maker Vs paid professional service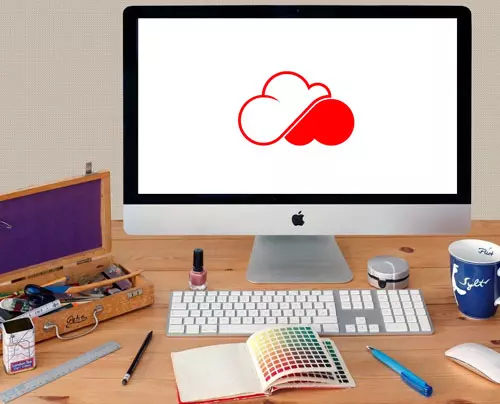 At the point when people talk about free logo makers, they're referring to design software, regularly on the web, that allows you to alter illustrations to make logo plans. Free logo creators regularly offer help for beginners. For instance, most free logo creators accompany layouts — clients who have never planned can pick a previous format and alter certain angles to make it their own. 
This easy-to-understand approach doubly offers to independent ventures; the individuals who have restricted financial plans regularly have little involvement with planning themselves. Moreover, this DIY approach is ideal for individuals who wear many caps — in an organization of one, you must be your logo planner! The online free logo maker price is comparatively less and we can modify your own logo according to your own style by ourselves. It is easier and quicker to make a logo free online. But you may have a copyright issue with hidden fees and the image will not be as original as brand new. 
Paid professional service 
Your other option is paid logo makers, a strong center ground between costly plan offices and free logo creators. Paid logo makers share a great deal practically speaking with free logo creators: both are easy to understand, both are focused on fledgling originators, both frequently use layouts to help new fashioners, and both put configuration control in the possession of the client. 
The greatest distinction, however, is that paid logos creators offer extra provisions and choices at an expense. On the off chance that you will likely spend as little as conceivable planning a logo, they will not help you; in any case, if you discover free logo makers excessively constrictive, you can pay simply a limited quantity for the advantages you need — including responsibility for copyright so nobody else can utilize your logo plan. Paid logo makers always give you an original customized image according to your need. Fast and more attractive one that supports various file formats. But the price is quite expensive and you need to spend some quality time to complete the progress. 
Conclusion 
The contrast between free logo maker and paid logo maker boils down to this: free logo makers can indeed do a limited amount of work, however assuming you need every one of the advantages of a logo maker, you must compensate for something. What you're getting with paid logo creators is a more complete item. It's practically similar to free logo makers as a preliminary form of what paid logo creators offer for a charge. Have a good business brand logo and build your own business empire with proper logo design and format, to create your own brand identity among the people.