How to Choose the Right eCommerce Platform and Optimize for Online Sales
Assess Your Business Needs and Goals: Before selecting an eCommerce platform, thoroughly analyze your business requirements and objectives. Consider factors such as the size of your product catalog, the expected traffic volume, payment gateway options, shipping requirements, and scalability needs.
Ensure the chosen platform aligns with your business model and allows for future growth and expansion. Look for features that facilitate customer engagement, personalized shopping experiences, and integration with other essential tools like CRM and email marketing.
Evaluate User-Friendliness and Customization Options: A user-friendly interface is crucial for managing your online store efficiently. Look for an eCommerce platform with an intuitive admin panel that allows you to add, update, and manage products easily.
Customization options are essential for creating a unique and branded online store. Choose a platform that provides flexible design templates or allows you to work with developers to tailor the website to match your brand identity.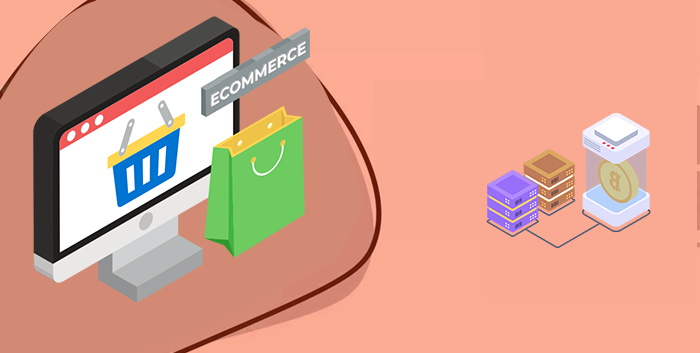 Unveiling the World of Ecommerce Hosting
Ecommerce hosting refers to the specialized web hosting services tailored specifically for online stores and businesses that sell products or services over the internet. It provides the infrastructure, tools, and support necessary to create and maintain a secure, high-performing, and user-friendly online shopping experience.
Unlike regular web hosting, ecommerce hosting is designed to meet the unique requirements of online stores, including features like shopping cart functionality, payment gateways, inventory management, and secure transactions. It provides a platform for showcasing and selling products or services, managing orders and customer data, and facilitating seamless online transactions.
The choice of an ecommerce hosting platform can significantly impact the performance, security, scalability, and overall success of your online business. A reliable hosting solution ensures that your website remains accessible to customers at all times, even during peak traffic periods. It also provides robust security measures to protect customer data and financial transactions, giving shoppers peace of mind while making purchases.
Factors To Consider When Picking Your eCommerce Engine: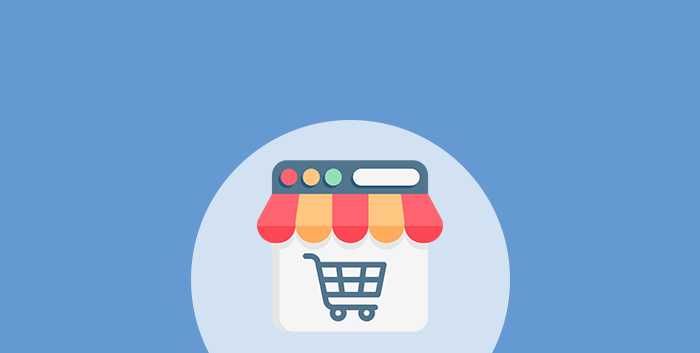 Opting for the ideal eCommerce platform represents a pivotal choice that wields substantial influence over the triumph of your digital enterprise. With numerous options available, it's important to consider the following factors to make an informed choice:
Scalability and Growth Potential:
● Evaluate the platform's scalability to accommodate your business's growth. Can it handle an increasing product catalog, high traffic volumes, and additional functionalities as your business expands?
● Check if the platform offers flexible pricing plans or allows for easy upgrades to higher-tier plans as your business grows.
Customization Options and Flexibility:
● Assess the platform's level of customization to align with your brand identity and create a unique online store.
● Look for customizable templates, themes, and design elements that allow you to create a visually appealing and branded storefront.
● Consider the flexibility to add or modify features and functionality based on your specific business needs.
Security Features and PCI Compliance:
● Security is paramount for an ecommerce platform. Ensure that the platform provides robust security measures to protect customer data and financial transactions.
● Look for features like SSL certificates, secure payment gateways, data encryption, and regular security updates.
● Verify if the platform complies with Payment Card Industry Data Security Standard (PCI DSS) requirements to ensure secure handling of payment card information.
Mobile-Friendliness and Responsive Design:
● With the increasing use of mobile devices for online shopping, it's crucial to choose a platform that offers responsive and mobile-friendly design templates.
● Ensure that the platform provides a seamless user experience across different devices and screen sizes, optimizing your online store for mobile shoppers.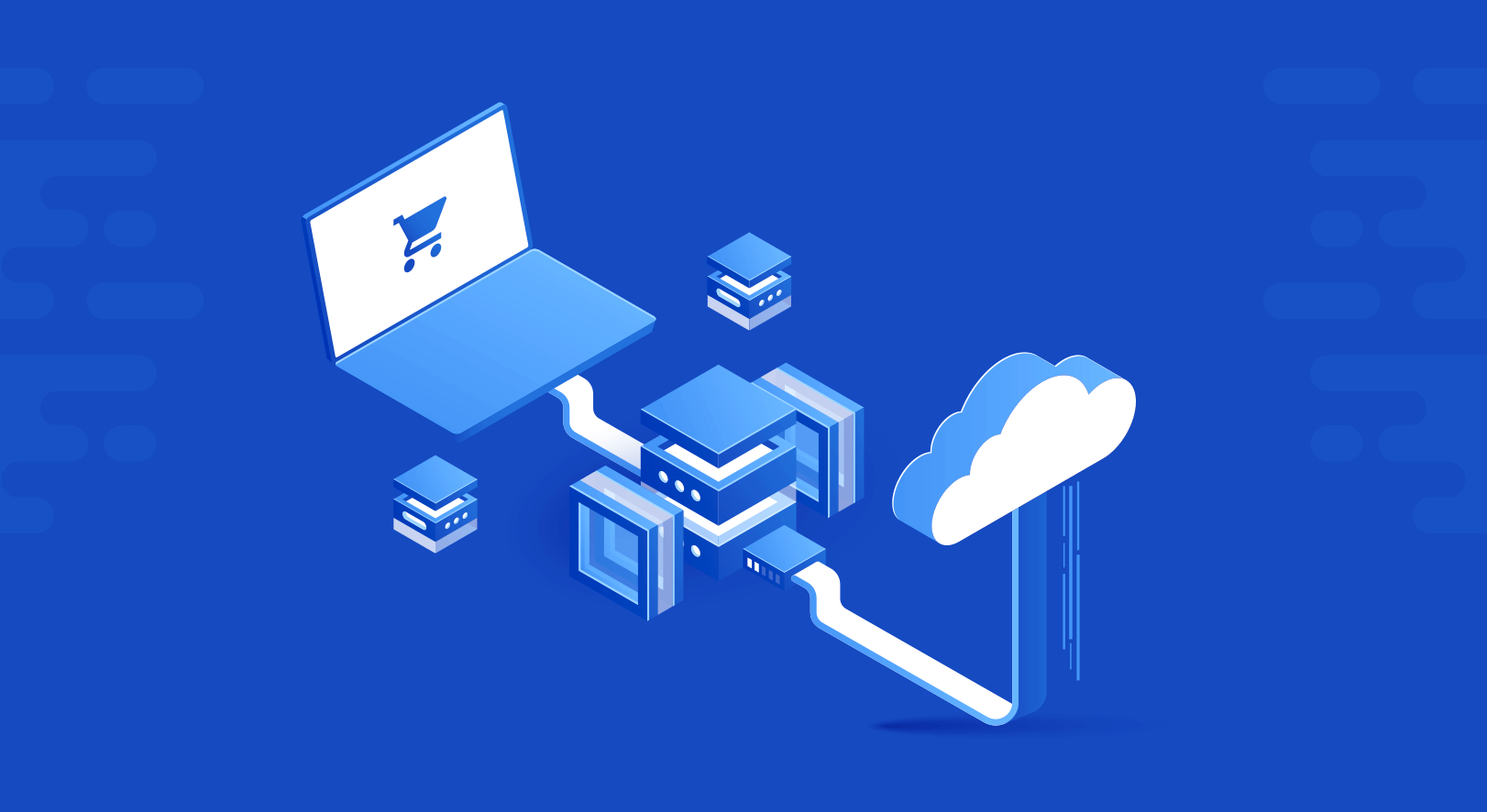 Pricing and Cost:
● Evaluate the platform's pricing structure, including any transaction fees, monthly subscriptions, add-on costs, and upgrade expenses.
● Compare the pricing plans of different platforms to ensure they align with your budget and provide a good return on investment (ROI) for your business.
SEO Tools and Optimization:
● Check if the platform provides built-in SEO features or allows for easy integration with SEO plugins.
● Consider features like customizable meta tags, URLs, and sitemaps that can help improve your store's search engine visibility and organic traffic.
Support and Documentation:
● Assess the platform's customer support options, including availability, responsiveness, and channels of communication (e.g., live chat, email,phone).
● Look for comprehensive documentation, tutorials, and a knowledge base that can assist you in setting up and managing your online store effectively.
Analytics and Reporting:
● Evaluate the platform's analytics and reporting capabilities. Does it provide insights into key metrics such as sales, conversion rates, customer behavior, and marketing performance?
● Look for features like integrated analytics or the ability to integrate with third-party analytics tools for in-depth data analysis.
By carefully considering these factors, you can select an ecommerce platform that aligns with your business goals, provides a seamless shopping experience, and supports the growth and success of your online store.
Evaluating eCommerce platform features:
When choosing an ecommerce platform, it's important to evaluate the available features to ensure they meet your business requirements and enable you to create a successful online store. Here are key features to consider when evaluating ecommerce platforms: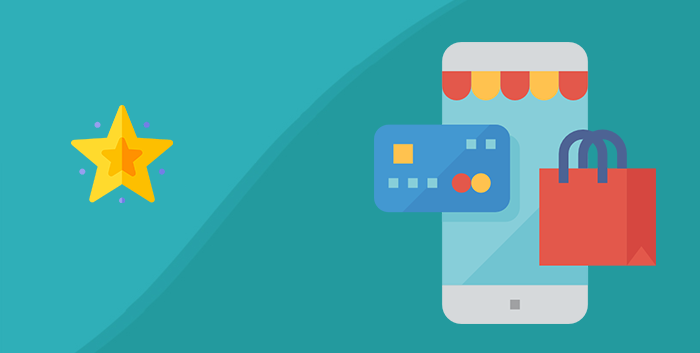 Product Management:
● Evaluate how easy it is to add, edit, and categorize products on the platform.
● Look for features such as bulk product import/export, product variations
Payment Gateways:
● Check the platform's compatibility with popular payment gateways (e.g., PayPal, Stripe) and assess the ease of integration.
● Consider whether the platform offers additional payment options (e.g., credit cards, digital wallets) to cater to diverse customer preferences.
Shipping Options and Order Fulfillment:
● Assess the platform's shipping management capabilities, including integration with shipping carriers, calculation of shipping rates, and label printing functionality.
● Look for features that support order tracking, automated notifications, and easy management of returns or exchanges.
Security Features:
● Check if the platform offers security measures such as SSL certificates, data encryption, and secure payment gateways to ensure the protection of customer data.
● Evaluate the platform's track record for regular security updates and its commitment to maintaining a secure environment.
Remember to prioritize features that align with your business needs and goals. Consider both current requirements and future scalability as your business grows. By carefully evaluating ecommerce platform features, you can choose a solution that empowers you to create a feature-rich and optimized online store to drive sales and customer satisfaction.
Optimizing an ecommerce platform for online sales:
To maximize online sales and create a successful ecommerce business, it's crucial to optimize your chosen platform. Here are key strategies for optimizing an ecommerce platform: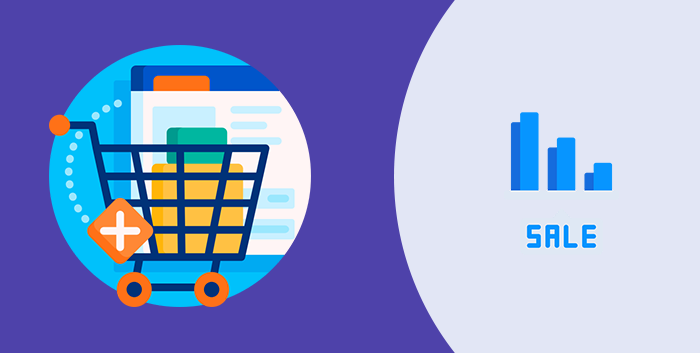 Compelling Product Descriptions and High-Quality Visuals:
● Craft persuasive and detailed product descriptions that highlight the benefits, features, and unique selling points of your products.
● Use high-quality product images and videos that accurately represent your offerings.
● Consider utilizing customer-generated content, such as reviews and testimonials, to build trust and credibility.
Search Engine Optimization (SEO):
● Implement on-page SEO techniques to improve your website's visibility in search engine results.
● Conduct keyword research to identify relevant and high-performing keywords for product pages, meta tags, headings, and URLs.
● Optimize product descriptions, titles, and image alt tags with relevant keywords.
● Create a search-engine-friendly URL structure and generate an XML sitemap for easy crawling by search engines.
Site Speed and Performance:
● Optimize your website's loading speed to provide a smooth and fast user experience.
● Compress images, minimize CSS and JavaScript files, and utilize caching techniques to reduce page load times.
● Regularly monitor your website's performance and address any issues that may impact speed and responsiveness.
Personalization and Recommendations:
● Leverage personalization techniques to enhance the shopping experience and drive sales.
● Implement product recommendation algorithms based on user behavior and purchase history.
● Use targeted email marketing campaigns to recommend relevant products and offers to customers.
Social Media and Email Marketing Integration:
● Integrate your ecommerce platform with social media platforms to enable easy sharing of products and encourage user-generated content.
● Integrate with email marketing platforms to automate email campaigns, send personalized offers, and recover abandoned carts.
Customer Reviews and Ratings:
● Encourage customers to leave reviews and ratings for products they have purchased.
● Display reviews prominently on product pages to build trust and provide social proof.
● Respond to customer reviews, both positive and negative, to demonstrate your commitment to customer satisfaction.
A/B Testing and Conversion Rate Optimization:
● Conduct A/B testing on various elements of your website, such as CTAs, product page layouts, and checkout processes.
● Continuously analyze and optimize conversion funnels to identify areas of improvement and increase conversion rates.
By implementing these optimization strategies, you can enhance the user experience, increase visibility, and drive online sales on your ecommerce platform. Regularly monitor and analyze data, keep up with industry best practices, and adapt your strategies to meet the evolving needs and expectations of your customers.
Security considerations for ecommerce hosting:
Security is of paramount importance when it comes to ecommerce hosting. Protecting customer data, ensuring secure transactions, and maintaining the integrity of your online store are critical for building trust and preventing costly security breaches. Here are key security considerations for ecommerce hosting: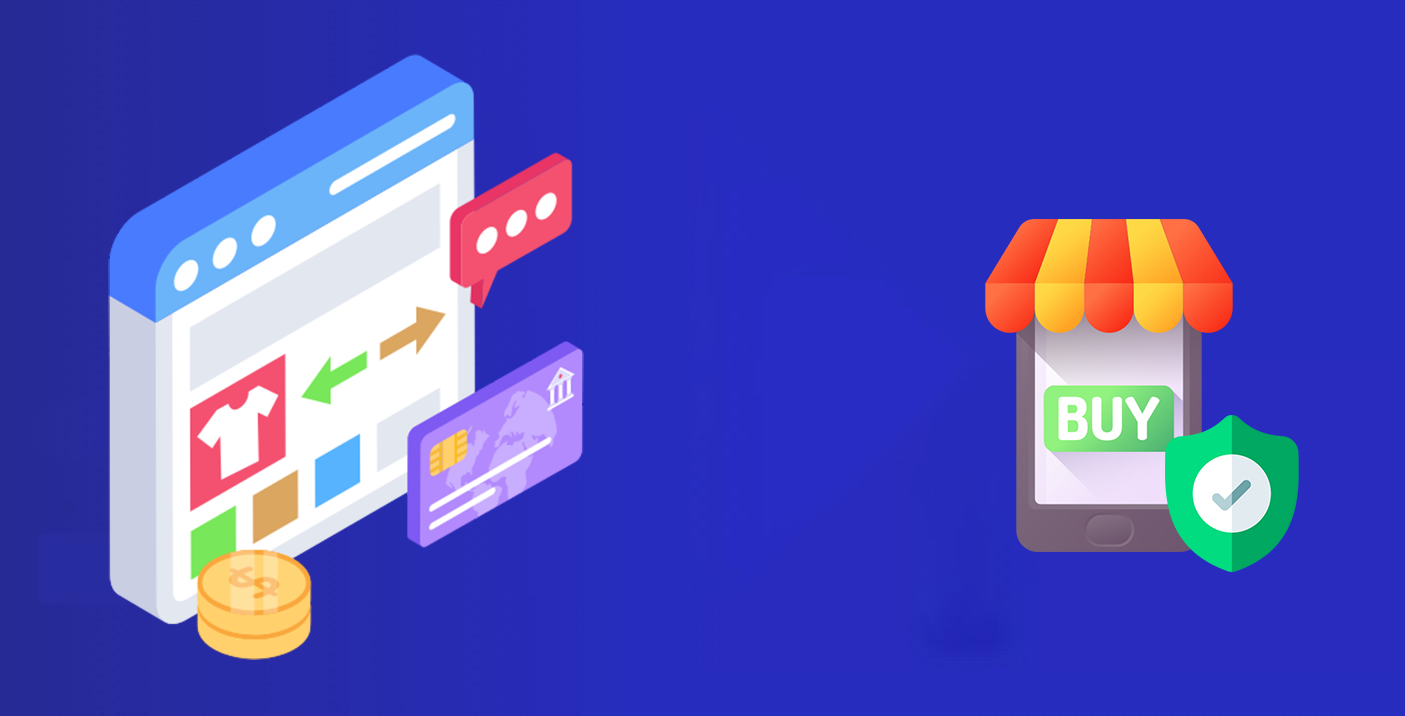 Topic
Description
1) SSL Certificates:
● Implement Secure Socket Layer (SSL) certificates to encrypt sensitive information transmitted between your website and users' browsers.
● Enable HTTPS (Hypertext Transfer Protocol Secure) to ensure secure communication and protect customer data during online transactions.
2) Secure Payment Gateways:
● Use reputable and secure payment gateways that encrypt and securely process customer payment information.
● Choose payment gateways that are Payment Application Data Security Standard (PA-DSS) compliant to further enhance security.
3) Regular Data Backups:
● Regularly back up your ecommerce website and customer data to a secure offsite location.
● Test the restoration process periodically to ensure that backups are reliable and complete.
4) Server Security and Firewall Protection:
● Choose a hosting provider that prioritizes server security and employs robust firewall protection.
● Ensure that the hosting environment is properly configured to protect against common web vulnerabilities, such as cross-site scripting (XSS) and SQL injection attacks.
5) Secure File Transfer:
● Use secure protocols (e.g., SFTP or SSH) for file transfer between your computer and the hosting server.
● Avoid using unsecured protocols like FTP, which can expose sensitive data to interception.
6) Data Encryption and Storage:
● Encrypt sensitive customer data, such as credit card details, both during transmission and when stored on your server.
● Implement proper data storage practices, including secure database configuration and limited access to stored data.
By implementing robust security measures, staying informed about emerging threats, and regularly updating and monitoring your ecommerce hosting environment, you can create a secure and trustworthy online shopping experience for your customers while safeguarding your business from potential security risks.
eCommerce Report Coverage:
Report Features
Details
Base Year of the Analysis
2022
Historical Period
2017-2022
Forecast Period
2023-2028
Units
US$ Billion
Segment Coverage
Type, Transaction, Payment Mode, Region
Region Covered
North India, West and Central India, South India, East India
Customization Scope
10% Free Customization
Report Price and Purchase Option
Single User License: US$ 2299
Five User License: US$ 3399
Corporate License: US$ 4499
Post-Sale Analyst Support
10-12 Weeks
Delivery Format
PDF and Excel through Email (We can also provide the editable version of the report in PPT/Word format on special request)