Top 10 ERP Service provider in India
An ERP server is a centralized system that hosts and manages an enterprise resource planning (ERP) software solution. It acts as the backbone of an organization, integrating various business functions and data into a unified platform. The ERP server facilitates efficient data storage, processing, and access, enabling real-time visibility and control over critical business operations. It supports functions such as financial management, inventory management, human resources, sales, and customer relationship management. The ERP server plays a crucial role in streamlining processes, improving productivity, and enabling data-driven decision-making within an organization.
Here is a list of Top 10 ERP Service provider for your Streamlined Business Operations
Tally.ERP 9:
Tally.ERP 9 is an accounting software developed by Tally Solutions Pvt. Ltd. The term "Tally" refers to the act of counting or keeping a record, while "ERP" stands for Enterprise Resource Planning. Tally.ERP 9 is a comprehensive business management solution that enables organizations to manage their financial accounting, inventory management, sales, purchase, and other business operations efficiently. It helps businesses streamline their processes, improve accuracy in financial reporting, and make informed decisions based on real-time data.
Empowering Growth
Year founded:2009,
Employees:5001-10000,
Annual Revenue:INR 100 cr – 500 cr
Benefits of Tally.ERP 9
Efficient financial management and reporting.
Streamlined inventory and stock control.
Enhanced sales and purchase management.
Streamlined Financial Governance and Reporting.
Revolutionizing Business Insights and Financial Management
Zoho Books:
Introducing Zoho Books, a revolutionary online accounting solution meticulously crafted for small businesses. Our platform redefines financial management by seamlessly handling financial transactions, invoicing, expense tracking, inventory management, and the generation of a diverse range of financial reports. With Zoho Books, businesses can streamline their accounting processes, maintain accurate financial records, and make informed financial decisions. It provides a user-friendly interface, integration with other Zoho applications, and robust security measures to ensure data privacy and accessibility. Overall, Zoho Books helps businesses efficiently manage their finances and stay organized.
Empowering Growth
Year founded:2011,
Employees:10000-11000,
Annual Revenue:7,600 crore
Benefits of Zoho Books
Experience a new era of financial efficiency
Streamlined Invoice Automation with Effortless Payment Monitoring.
Efficient expense and budget management.
Instantaneous Access to Live Financial Information.
Streamlined Financial Governance and Reporting.
Marg ERP:
Marg ERP is a highly acclaimed cloud-based ERP software solution widely used in India. It presents an all-encompassing array of functionalities meticulously crafted to elevate inventory control, financial management, and GST adherence for enterprises. With Marg ERP, businesses can efficiently track and manage their inventory, streamline their accounting processes, and ensure compliance with GST regulations. The software provides real-time insights into stock levels, sales, and financial transactions, enabling better decision-making and improved operational efficiency. Marg ERP stands as the go-to choice, embraced by a multitude of enterprises spanning diverse sectors throughout the Indian landscape.
Empowering Growth
Year founded:2000,
Employees: 5001-10000,
Annual Revenue:$2.0M – $5.0M
Benefits of Marg ERP
Efficient inventory management
Streamlined accounting processes
GST compliance made easy
Real-time business insights
Trusted and reliable solution
Hostingraja :
HostingRaja is a leading web hosting company in India, renowned for its reliable and high-performance hosting services. With a wide range of hosting solutions, including shared hosting, VPS hosting, and dedicated servers, HostingRaja caters to the needs of businesses of all sizes. In addition to web hosting, HostingRaja also provides cloud-based solutions, including cloud-based ERP software. This cloud-based ERP software offers comprehensive features and functionalities for businesses, enabling efficient management of various aspects such as inventory, finance, sales, and more. HostingRaja's cloud-based ERP solution provides scalability, flexibility, and enhanced accessibility, empowering businesses to streamline their operations and drive growth.
Benefits of Hostingraja Company
Streamlined Business Processes
Improved Data Visibility
Enhanced Decision Making
Elevated Effectiveness and Enhanced Productivity
Better Customer Relationship Management
QuickBooks Online:
QuickBooks Online is a cloud-based accounting solution tailored for small and medium-sized enterprises (SMEs). It simplifies financial management with features like invoicing, expense tracking, and reporting, accessible from any internet-connected device, ensuring organized and informed financial decisions. The software also offers integration with other business tools and provides reliable customer support to assist users when needed.
Empowering Growth
Year founded:2001,
Employees: 120 – 150,
Annual Revenue:$14.070B
Benefits of QuickBooks Online
Simplifies financial management tasks.
Streamlines invoicing and billing.
Enables real-time expense tracking.
Generates insightful financial reports.
Enhances collaboration and accessibility.
SAP Business One:
SAP Business One is a comprehensive cloud-based ERP solution tailored to the needs of SMEs. It integrates key business functions, including finance, sales, inventory, and CRM, into a unified platform. SAP Business One opens doors for businesses to optimize their operations, enhance efficiency, and unveil clearer insights into their financial and customer data, propelling them toward success. The solution also offers scalability and flexibility to adapt to changing business needs, empowering SMEs to drive growth and success.
Empowering Growth
Year founded:2000,
Employees: 11 – 50,
Annual Revenue: $5.0M – $10.0M
Benefits of SAP Business One
Unified Enterprise Management System.
Streamlined operations and processes.
Improved financial visibility and control.
Enhanced customer relationship management.
Scalability for business growth.
Deskera ERP:
Deskera ERP is a comprehensive cloud-based business management software that caters to the needs of SMEs. It provides modules for essential functions like accounting, inventory management, and payroll, enabling efficient and integrated operations. With Deskera ERP, businesses can streamline their processes, improve productivity, and gain real-time visibility into their financials and inventory. The software's cloud-based nature offers flexibility, scalability, and easy accessibility from anywhere, making it an ideal solution for small and medium-sized enterprises.
Empowering Growth
Year founded:2008,
Employees: 350,
Annual Revenue: $32.3M
Benefits of Deskera ERP
Efficient business management solution.
Integrated modules for streamlined operations.
Real-time data visibility and analysis.
Scalable and flexible for growth.
Improved productivity and cost-effectiveness.
Focus ERP:
Focus ERP is a cloud-based ERP software designed to meet the specific requirements of SMEs. It offers an extensive array of functionalities encompassing accounting, inventory oversight, sales, and procurement management. With real-time data visibility and advanced analytics, Focus ERP enables businesses to make informed decisions and optimize their operations. The scalable and flexible nature of Focus ERP allows businesses to adapt and grow, while its user-friendly interface ensures ease of use and improved productivity.
Empowering Growth
Year founded:1992,
Employees: 501 to 1,000 ,
Annual Revenue: INR 24 C
Benefits of Focus ERP
Streamlined business operations.
Unparalleled Data Transparency and Analysis
Improved decision-making capabilities.
A flexible and adjustable answer.
Intuitive and Highly Effective User Experience.
ProfitBooks:
ProfitBooks is a cloud-based accounting software that caters to the needs of SMEs in India. It provides a user-friendly interface and essential features such as invoicing, expense tracking, and financial reporting. With ProfitBooks, businesses can easily manage their finances, generate professional invoices, track expenses, and gain valuable insights into their financial performance. The software is designed to simplify accounting processes, save time, and enable better financial management for SMEs in India.
Empowering Growth
Year founded:2012,
Employees: 11 – 50 ,
Annual Revenue:$1.0M – $2.0M
Benefits of ProfitBooks
Simplified accounting and bookkeeping.
Simplified Expense Tracking and Management
Streamlined invoicing and payment processing.
Precise Financial Insights and Examination.
Elevated operational effectiveness and enhanced business performance.
Reach ERP:
Reach ERP is a comprehensive cloud-based ERP software designed specifically for SMEs. It offers a range of features such as accounting, inventory management, sales, and purchase management. With Reach ERP, businesses can streamline their operations, track inventory, manage sales and purchases, and automate accounting processes. The software provides real-time insights into business performance, improves productivity, and enables better decision-making. Reach ERP is a cost-effective and scalable solution that empowers SMEs to effectively manage their core business processes.
Empowering Growth
Year founded:2007 ,
Employees: 51 – 200 ,
Annual Revenue:$15.0M – $25.0M
Benefits of Reach ERP
Comprehensive business management solution.
Streamlined accounting and financials.
Efficient inventory management and tracking.
Simplified sales and purchase processes.
Elevated efficiency and informed choices.
Advantages of HostingRaja's ERP Servers
Reliable Infrastructure: HostingRaja ensures a reliable infrastructure for ERP servers, offering high uptime and uninterrupted operations, minimizing downtime and ensuring smooth functioning of your ERP applications.
Scalable Resources: HostingRaja provides the flexibility to scale your ERP server resources as your business grows, allowing you to easily adjust computing power, storage, and bandwidth to meet increasing demands.
Enhanced Security Measures:HostingRaja implements robust security measures to protect your ERP servers, including firewalls, intrusion detection systems, regular security updates, and encrypted data transmission, ensuring the confidentiality and integrity of your sensitive data.
High Performance: HostingRaja optimizes server performance for ERP applications, offering high-speed connectivity, fast data processing, and efficient resource allocation to deliver optimal performance and responsiveness.
Comprehensive Support: HostingRaja offers comprehensive support services for ERP servers, including 24/7 monitoring, proactive maintenance, timely troubleshooting, and expert assistance, ensuring smooth operations and quick resolution of any issues.
Backup and Disaster Recovery: Hostingraja includes data backup and recovery solutions for ERP servers, ensuring that your critical business data is protected and can be restored in case of any unforeseen events or data loss incidents.
Customization Options: Hostingraja provides customization options for ERP servers, allowing you to tailor the server environment to meet your specific requirements and optimize performance for your ERP applications.
Cost-Effective Solutions: Hostingraja offers cost-effective solutions for ERP servers, providing competitive pricing plans and packages that cater to different budgets and business sizes. This helps you maximize your return on investment and minimize infrastructure costs.
Easy Deployment and Management: Hostingraja simplifies the deployment and management of ERP servers, offering user-friendly control panels and intuitive interfaces. This allows for easy setup, configuration, and ongoing administration of your ERP environment.
Regular Updates and Maintenance: Hostingraja performs regular updates and maintenance for ERP servers, ensuring that your server environment is up-to-date with the latest software patches, security enhancements, and performance optimizations. This helps to maximize server efficiency and minimize vulnerabilities.

Robust Infrastructure
HostingRaja ensures a robust infrastructure for ERP servers, with high-quality servers and reliable network connections, ensuring optimal performance and reliability.

Flexible Configuration
HostingRaja offers flexible and customizable server configuration options tailored specifically to your ERP applications, ensuring peak performance and efficient resource allocation.

Seamless Integration
HostingRaja enables seamless integration of ERP servers, facilitating efficient data flow and streamlined processes. Enhance productivity with integration capabilities.

Comprehensive Data Security
Hostingraja prioritizes data security for ERP servers, implementing robust measures such as encryption and access controls. This ensures your sensitive business data is protected.

High Availability and Uptime
Hostingraja guarantees high availability and uptime for ERP servers through their reliable infrastructure and proactive monitoring, ensuring continuous accessibility for your business operations.

Expert Technical Support
Hostingraja offers expert technical support for ERP servers, with a dedicated team of professionals who are available to assist you with any server-related issues or queries.
Exploring the Dynamic Benefits of HostingRaja's ERP Servers
HostingRaja offers a range of valuable advantages for ERP servers, guaranteeing a dependable infrastructure, smooth operations, heightened security, expandable resources, and extensive support. These benefits are specifically designed to optimize the performance and functionality of ERP systems.
Optimal ERP server performance.
Flexible resource scaling options.
Uninterrupted reliable server infrastructure.
Strong protection for ERP data.
Reliable backup and disaster recovery.
Continuous server monitoring and support.
Skilled professionals for server management.
Affordable ERP server hosting solutions.
Tailored server configurations for ERP.
Seamless ERP System Integration Made Effortless.
Ensured availability for critical operations.
Assistance with regulatory compliance.
Fine-tuned server optimization for ERP.
Geographically distributed server infrastructure.
24/7 Customer Support.
ERP Software Meeting Industry for specific Needs
Each industry has unique requirements when it comes to ERP software. While all ERP systems automate day-to-day operations, there are diverse options available. Businesses across sectors, be it construction (leveraging project-based ERP) or sales and marketing (emphasizing customer satisfaction), can benefit from tailored ERP solutions.
With the implementation of manufacturing ERP software, companies gain agility in responding to shifts in the sales pipeline. Effective planning of upcoming workloads becomes streamlined, while human resources can optimize staffing levels. Logistics teams leverage real-time data to identify the fastest delivery routes, enhancing efficiency. Warehouse management benefits from updated inventory information, leading to accelerated order fulfillment. Accurate data empowers the financial team to enhance forecasting accuracy.Manufacturing and product teams optimize workflows through integrated features that consolidate various software functions including.
Supply Chain Optimization
Effective Inventory Control
Streamlined Material Planning
Efficient Fleet Management
Simplified Work Orders
Optimized Sales, Marketing, and Customer Service through Centralized ERP Data Management,including:
CRM: Customer Relationship Management
Contract Management
Customer Service
Helpdesk
Marketing Automation
integrated ERP modules empower HR teams to efficiently manage workforce productivity, streamline personnel operations, and foster employee development.
Talent Acquisition(Recruiting)
Candidate Management
Employee Management Software(Core HR)
Performance management tools
Interconnected data and advanced analytics software provide financial and accounting teams with more precise predictions. These ERP solutions mitigate risk, enhance collaboration, and drive growth through automation and data sharing. Overall, ERP suites consolidate data through a fully integrated system, saving costs on disparate applications.
Tailored module combinations cater to various industries such as retail, franchise, logistics, medical, ensuring compliance and efficient product delivery. Modern tools leverage artificial intelligence (AI) to identify process enhancements, generate accurate forecasts, and enable agile responses to manufacturing challenges.
While ERP software has traditionally been embraced by large enterprises due to its complexity and extensive features, it has increasingly become valuable for small and medium-sized businesses (SMBs) in recent years.
ERP Software
offers industry-specific modules for HR, finance, inventory, eCommerce, CRM, and more, catering to diverse business needs.
Human resources
CRM (Customer relationship management)
Finance/accounting
IT helpdesk
eCommerce
Inventory and procurement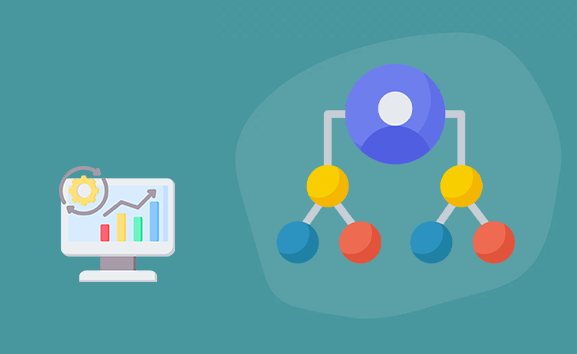 ERP software, short for Enterprise Resource Planning software, is a comprehensive and integrated software solution that helps businesses manage various aspects of their operations. It combines different modules and functionalities such as finance, human resources, supply chain management, manufacturing, and customer relationship management into a centralized system. ERP software streamlines processes, enhances data accuracy, improves decision-making, and promotes collaboration across departments. It enables efficient resource allocation, automates workflows, and provides real-time insights for better business performance. ERP software is scalable and customizable, catering to the specific needs of organizations, regardless of their size or industry.
HR software modules streamline employee information and records within the ERP system, promoting a centralized and efficient database. Payroll management ensures accurate salary calculations, while time tracking monitors employee hours effectively. Department scheduling and timesheets optimize workforce management, and succession planning facilitates smooth leadership transitions. These integrated modules align HR data with accounting and financial tools, offering valuable insights into the financial implications of human resources on the organization.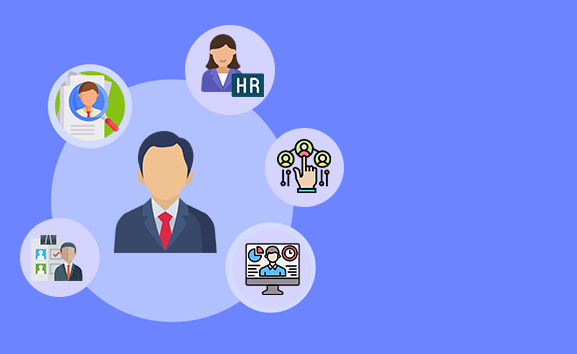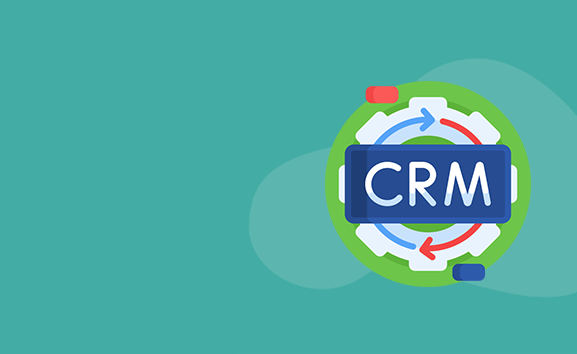 CRM modules integrated into an ERP software system enhance the flow of sales-related data across production and product teams. This enables smooth contract processing from sales to production to shipping and returns. Within the ERP, the CRM consolidates comprehensive customer contact details and allows stakeholders in the purchase and production process to access account notes. Streamlined CRM functionality promotes collaboration and efficiency throughout the sales and production lifecycle.
In ERP systems, financial management and accounting modules consolidate financial data from various modules, providing organizations with comprehensive insights into their accounting practices and revenue. These tools facilitate the integration of profit and loss reports and enable accurate forecasting based on company-wide information. CRM modules within ERP software streamline the flow of sales-related data between sales, production, and product teams, ensuring smooth contract processing throughout the entire order cycle. The CRM component of an ERP system centralizes customer contact information and makes account notes accessible to stakeholders involved in the purchase and production process.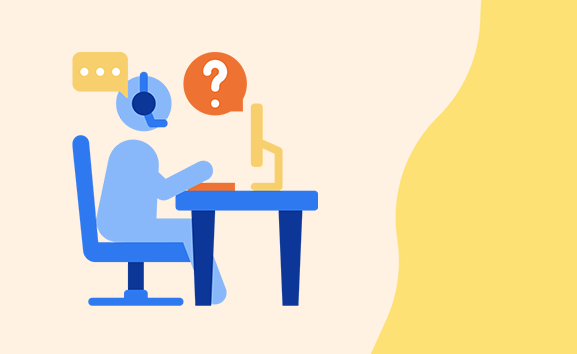 IT helpdesk modules in ERP systems ensure the seamless functioning of your company's technology infrastructure. By integrating IT and ERP systems, your IT team can efficiently handle and prioritize queries and issues from various departments, providing prompt follow-up and resolution. These tools enable IT departments to track their return on investment (ROI), assess their financial contributions to the organization, and evaluate the impact of technology and software upgrades. The integration of IT helpdesk modules with ERP systems enhances transparency and accountability in technology management.
Integrating your company's eCommerce website with shipping and product development modules in an ERP system offers numerous advantages. It enables your team to establish correlations between website performance and revenue growth, identify production bottlenecks, and address logistics challenges that impact delivery times. Furthermore, ERP systems with eCommerce accounting modules streamline the synchronization of online storefronts with backend inventories, ensuring accurate inventory management and efficient order fulfillment. This integration enhances operational efficiency and customer satisfaction in your eCommerce operations.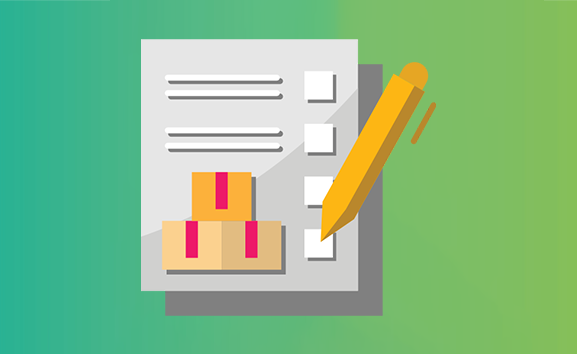 Inventory and procurement

Inventory and procurement software is essential for efficient warehouse and stockroom inventory management, allowing businesses to maintain optimal stock levels to meet customer demand. By integrating these tools with an ERP system, companies can accurately forecast product supply requirements and effectively allocate resources such as staff, shelf space, and logistics. This integration streamlines inventory planning, reduces costs, and enhances overall operational efficiency. Businesses can achieve better inventory control, minimize stockouts, and maximize customer satisfaction through these interconnected modules.
ERP Server Market Size: key insights
| Report Features | Details |
| --- | --- |
| Period of Forecast | 2021 – 2030 |
| The market size value in 2021 | USD 50.44billion |
| The revenue forecast in 2030 | USD 117.68 billion |
| Growth rate | CAGR of 9.87% |
| The base year for estimation/td> | 2021 |
| Historical data | 2017 – 2020 |
| Unit | USD Billion, CAGR (2021 – 2030) |
| Segmentation | By Deployment Mode, Component, Size of Enterprise, Industry, and Territory. |
| By Deployment Mode | On-site, Cloud, and Hybrid |
| By Component | Software and Service. |
| By Enterprise Size | Small, Medium, and Large. |
| By Industry | Banking, Aero-space & Defense, financial services & insurance (BFSI), Construction, Government & Utilities, Healthcare, I.T. & Telecom, Manufacturing, Retail & Distribution, and Others. |
| Region | Asia Pacific, Europe, North America, and LAMEA |
| Country Scope | USA, China, Canada, India, Australia, Vietnam, Thailand, Germany, United Kingdom, South Africa, and Algeria. |
| Company Usability Profiles | Acumatica, Deltek, Epicor Software Corporation, Genius Solutions, Inc., Global Shop Solutions, Hewlett-Packard Development Company, L.P., IBM Corporation, IFS, AB., Infor Inc., IQMS, Microsoft Corporation, MIE Track Pro, NetSuite Inc., OpenPro, Oracle Corporation, Plex System, QAD Inc., Ramco System, Sage Group, plc, SAP SE, SYSPRO, TOTVS S.A., Unit4, and Workday, Inc. |