Best Website Hosting For Small Businesses In India
Cutting-Edge Technology for Unmatched Performance
DDR4 RAM Over DDR3: HostingRaja distinguishes itself by utilizing DDR4 RAM in all servers, a notable advancement over the DDR3 RAM used by many competitors. DDR4 RAM enhances processing speeds and efficiency, ensuring smooth website operation even under heavy traffic.
bNVMe SSDs for Superior Performance: The company adopts NVMe SSDs across its servers, surpassing the traditional SSDs or HDDs used by others. NVMe SSDs provide not just faster data access speeds but also heightened security, a critical aspect for businesses handling sensitive customer information.
Exceptional Server Latency: HostingRaja promises server latency under 40 ms, significantly lower than many other hosting services. This ensures that websites hosted on their platform load quickly, enhancing the user experience and potentially improving SEO rankings.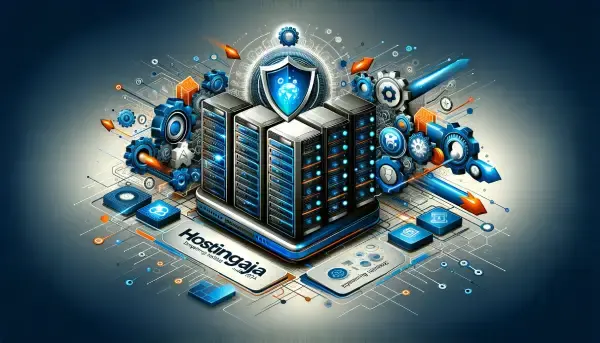 Unwavering Reliability and Security
Robust DDOS Protection: Recognizing the importance of security in the digital realm, HostingRaja offers comprehensive DDOS protection on all servers, safeguarding businesses against cyber threats.
RAID 10 for Data Safety: The use of RAID 10 technology in their servers underscores HostingRaja's commitment to data security and performance. This configuration provides a safety net against data loss while also enhancing server speed and reliability.
State-of-the-Art Tier 4 Data Center: Their servers are located in a globally certified Tier 4 data center in Mumbai, one of the most advanced types of data centers available, ensuring maximum uptime and reliability for hosted websites.
Customer-Centric Services:

Personalized Account Management: HostingRaja assigns a dedicated account manager to each customer, offering a personalized touch that is often missing in the hosting industry. This ensures tailored solutions and prompt attention to customer needs.
Comprehensive Technical Support: The company stands out with its 24/7 technical support available in various regional languages, catering to India's diverse linguistic landscape. This feature is particularly beneficial for small business owners who may prefer communication in their local language.
Affordable Managed Support: Unlike other companies that charge high fees for managed support services, HostingRaja provides these services at minimal costs, making them accessible to small businesses operating on tight budgets.
User-Friendly Management Tools:
Versatile Control Panel Options: HostingRaja offers a range of control panels, including CPanel, Plesk panel, and their own OVI Panel. Each of these options provides a user-friendly interface, simplifying website management for business owners regardless of their technical expertise.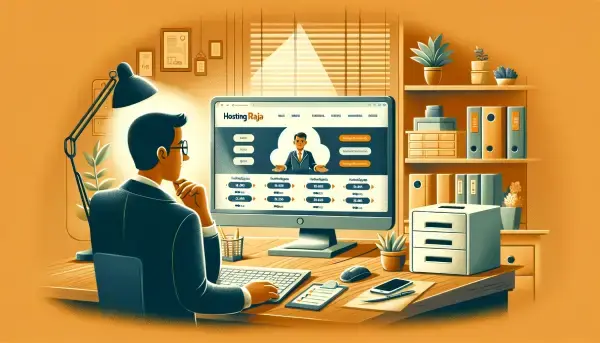 Comprehensive Backup and Scalability:
Flexible Backup Solutions: The company's commitment to data integrity is further highlighted by their flexible backup options. Customers can choose between daily or weekly backups, ensuring that their website data is regularly secured and easily recoverable in case of any issues.
Scalable Cluster Servers: HostingRaja's cluster servers, capable of handling up to 1 crore visitors per day, are perfect for businesses experiencing rapid growth or seasonal spikes in traffic. This scalability ensures that websites remain stable and responsive, regardless of traffic volume.
Additional Benefits:
Hassle-Free Migration Services: HostingRaja offers free migration services, a significant advantage over competitors who charge for this service. This makes the transition to HostingRaja smooth and cost-effective for businesses looking to switch their hosting provider.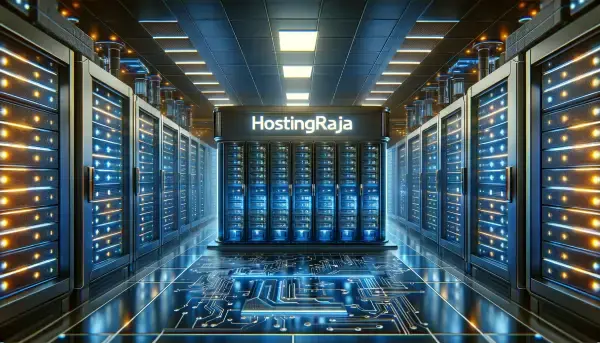 Proactive Approach to Hosting Solutions:
Beyond these services, HostingRaja's approach to hosting is proactive. They continuously update their technology and services to stay ahead of industry trends, ensuring that their customers are always equipped with the latest and most efficient hosting solutions. This forward-thinking approach is particularly beneficial for small businesses that need to stay competitive in a fast-paced digital world.
Tailored Solutions for Diverse Business Needs:
Recognizing the diverse needs of small businesses, HostingRaja offers a variety of hosting plans, each tailored to different business sizes and requirements. Whether it's a basic shared hosting plan for a startup or a more robust dedicated server for a growing e-commerce site, HostingRaja has a solution that fits.
Commitment to Excellence:
What sets HostingRaja apart is their unwavering commitment to excellence. This is evident not only in their technical offerings but also in the way they engage with their customers. From the initial consultation to ongoing support, their team is dedicated to ensuring that every aspect of their service meets and exceeds customer expectations.
Emphasis on Security and Compliance:
In an era where data breaches and cyber threats are rampant, HostingRaja places a high priority on se9) Commitment to Excellence:curity and compliance. Their servers are equipped with the latest security protocols, and they ensure that all data is handled in compliance with relevant regulations. This is crucial for small businesses that handle customer data and require assurance that their information is secure.
Education and Empowerment:
HostingRaja goes beyond just providing services; they also focus on educating their clients. Through resources, blogs, and customer support, they empower small business owners with the knowledge to make informed decisions about their web hosting needs. This educational approach helps businesses understand the importance of various hosting features and how they can be leveraged for growth.
Building a Community:
HostingRaja has built a community of businesses, fostering an environment where clients can share experiences, tips, and strategies. This sense of community is invaluable for small business owners who can learn from peers and stay informed about best practices in web hosting and online business management.
Future-Proofing Businesses:
With HostingRaja, businesses are not just getting a hosting service; they are future-proofing their online presence. As technology evolves, HostingRaja evolves with it, ensuring that their clients always have access to the latest hosting technologies and services.
Final Thoughts:
For small businesses in India, choosing the right hosting service is a critical decision that can significantly impact their online success. HostingRaja offers a blend of advanced technology, robust security, exceptional customer service, and affordability, making them an ideal choice for small businesses looking to carve out a significant online presence. With HostingRaja, businesses can expect a reliable, secure, and high-performing website, backed by a team of experts dedicated to their success.
In conclusion, HostingRaja's comprehensive, reliable, and technologically advanced hosting solutions make them a standout choice for small businesses in India. Their commitment to customer satisfaction, combined with their state-of-the-art hosting infrastructure, positions them as a partner in growth for any small business aiming to thrive in the digital world.
Dhanasekar Mani
CEO & Founder Of HostingRaja

Dhanasekar Mani, a seasoned SEO Specialist and Entrepreneur, brings over 23 years of expertise in software development. As the esteemed founder and CEO of HostingRaja and Webbazaar, he has played a pivotal role in shaping these ventures. He contributed to pioneering patented technologies, solidifying his impactful presence in the tech industry.