Windows Plesk Hosting - Managing the Server Process through the Plesk Parallel Panel
Here you will be shown how to turn on, restart as well as turn off the services for the server.

You need to Log in the Parallel Plesk Panel. Visit https://example.com:4643/ in the browser and then log in with the root user.
Now you need to Click on the System Processes.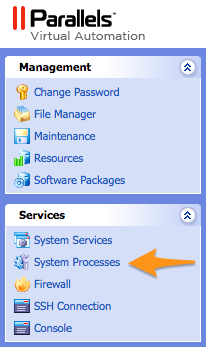 Now click on the check box which is at the left of the service which you wish to manage. You can also use the process ID which is found in the column which is at the right of the check box.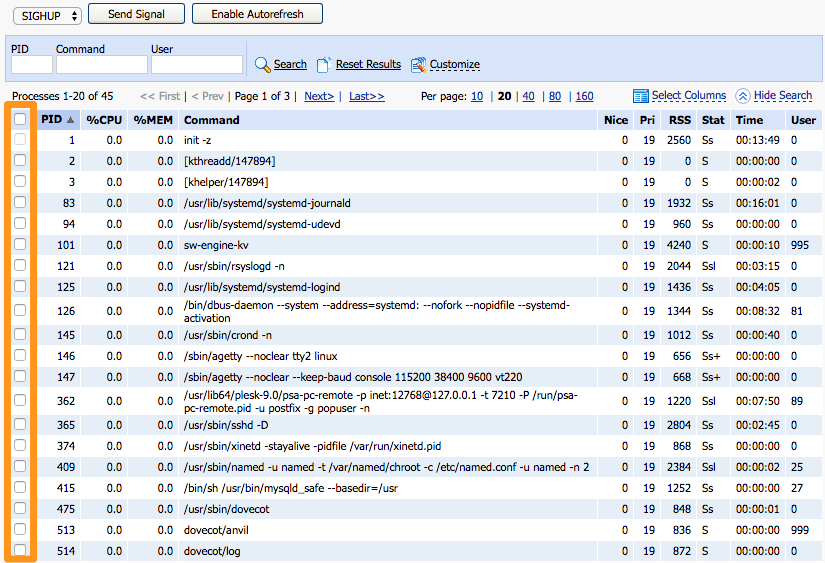 Now you need to select the appropriate option for starting, restarting or stopping the services you have selected. You can see the signal option section for an explanation of various signals.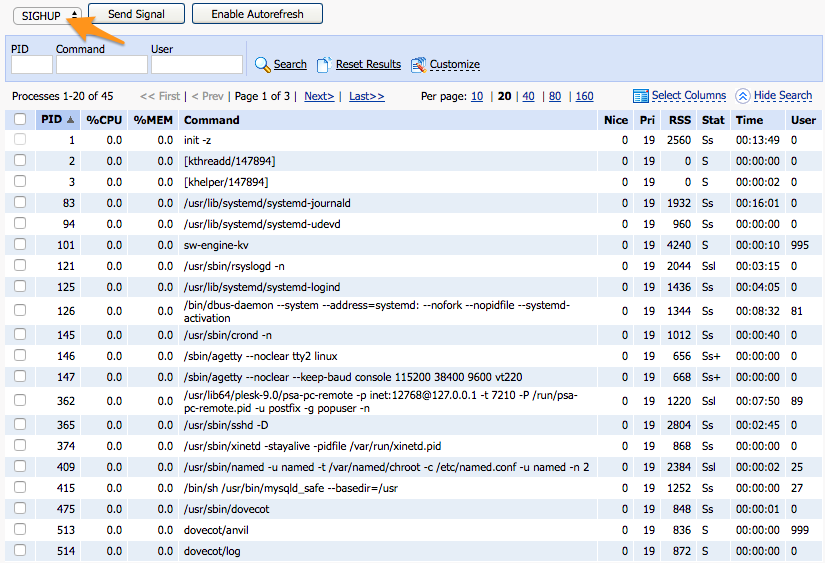 Now you can click on the Send Signal button for executing the command.
Signal Option
Unix signals can be sent to the processes for interrupting the current function of the process. The list shown below will show how each signal will do for a process. It will depend on the process, on how it is set up for handling the signals, some of the signals will do something different than what is being shown in a particular process configuration.


SIGHUP - This is the signal which is used to let the process know that it is controlling the terminal or its controlling process is being terminated.


SIGTERM - This is the most generic term for ending the process. This is a signal that can be ignored or can be handled by the process.


SIGCONT - This type of signal instructs the process for resuming from a paused state.


SIGSTOP - This is the type of signal that pauses the running process for resuming at a later part.


SIGINT - This is the generic signal which is used for immediately interrupting the process. This signal is very similar to that of SIGSKILL.


SIGSKILL - This is the type of generic signal for immediately terminating the process. This signal cannot be ignored by the process and it should only be used in the last resort.