Windows Plesk Hosting - How to Add Reseller in Plesk
The reseller allows the user for reselling the server physical resources, you can sell the disk space and RAM, and then you can give the purchaser the access to the Server Administration Panel.
Requirements of adding the Reseller in Plesk
One must be having the Server Administration Panel enabled.
Instructions
Logging into the Plesk Server Administration Panel.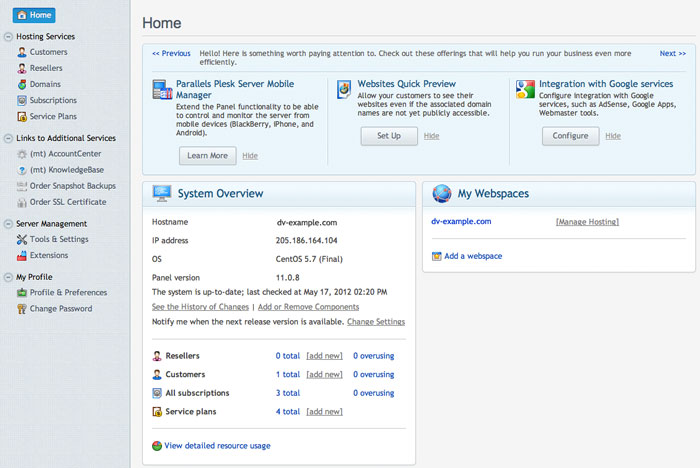 Click on the Resellers that is on the left.

Click on Add New Reseller.

Now you need to fill in the details for the reseller and then click OK.

Contact name: The Resellers name.

Email address: The resellers email (you will be receiving the technical notifications from the Plesk).

Now you can fill in the additional contact information if it is desired.

Username: This username will be the resellers Plesk login username.

Password: This password will be the resellers plesk password. You can choose a strong password.

Subscription: You can choose from here the default subscription resources or one of the own templates from the dropdown menu. You can even check the box for immediately proceeding to configure the settings manually.


If you have selected the option for customizing the subscription parameters, you will now need to set some resources allocation parameters as well as admin tool permissions. Once you have done that you will be returned to the list of the resellers. You can now see the new reseller listed.


If you are looking to make any adjustments to the Reseller at any point of time, then you just need to click on the name in the list.
Once you are here you can change the resource allocation, permissions, IP address settings and contact information.


Here you would like to:
Changing the resources
Changing the permissions
Changing the IP allocation
Temporarily suspending or re-enabling the reseller


You just need to click on the tab at the top to perform your desired action.