VPS Hosting is always a bit more expensive than a traditional shared hosting plan. To reduce the gap and price difference, HostingRaja has introduced Low-Cost VPS Hosting services. You can purchase VPS Hosting in India from HostingRaja at exceptionally low rates. If you find any know VPS Hosting provider selling you VPS Hosting services at lesser rates. You can contact us, if found appropriate we will give you the VPS Hosting package at a lesser price.


As a VPS server operates as a dedicated hosting server, the only difference is that VPS runs on another server. A VPS Hosting service is not only cheaper than its counterpart Dedicated Server but it gives more scalability, better reliability, and better security. In a VPS Hosting service you do not have to share the resources with any other user.


Our VPS hosting comes in six different plans making it easier for you to choose the best plan according to your requirements. We are also proving maximum discounts on all the six different VPS plans to make it easier for the customers to purchase it from us at exceptionally low cost. We provide the maximum scalability, reliability as well security on all our VPS hosting plans. When it comes to any of your web hosting needs. You can rely 100% on our services.


Fully Managed VPS Hosting from Hosting Raja


Hence if you feel your website is experiencing higher traffic and consuming more resources our cheap vps hosting plan is the best option. Some of the features provided in our low-cost vps hosting plans are as follows: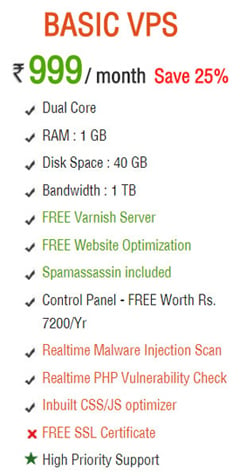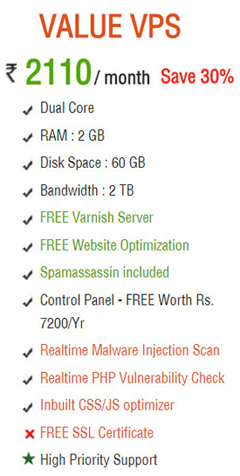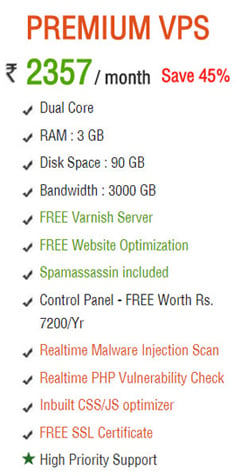 Guaranteed Resources


One of the major benefits of choosing our low-cost vps hosting plan is that there is a dedicated allocation of resources, hence you won't have to share the resources as in a shared hosting service. Hence our low-cost VPS Hosting service is the best option if you want to experience a better performance at the lesser price. In a VPS Hosting Service, you will be provided with an ample space, storage, and guaranteed RAM.
Root Access
In our low-cost vps hosting plan you will be provided with root access so that you can run various operating systems, install apps and perform different functions.
Scalability


Our Low-cost VPS Hosting servers will enable your business/website to scale. Hence your website will be able to handle sudden traffic and increased resources by using the system resources. Hence our VPS Hosting services will make sure that your website remains unaffected even if there is an increased amount of workload on the server.
Choice of Operating System


Our Low-Cost VPS Hosting services are available in multiple choice of OS, like Linux Low-Cost VPS Hosting and Windows Low-Cost VPS Hosting. These two types VPS services comes with six different plans. So that you can choose the most appropriate plan according to your need.
Expert Support available 24/7


Once you purchase our low-cost VPS Hosting plan, you will be provided with a 24/7 technical support all throughout the year, be it day or night. You can contact us anytime through email, live chat, support tickets and phone call. We make sure that the issue is resolved as quickly as possible.
Below are some of the Low-Cost VPS Hosting plans. You can choose any of them according to your business/website needs.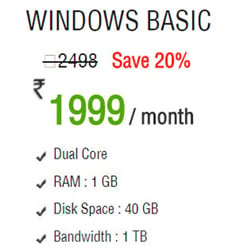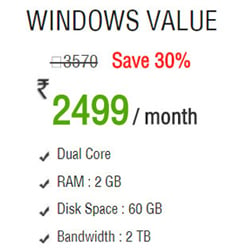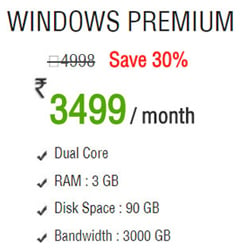 There is one more added advantage if you choose of low-cost VPS plan from us. As we are an Indian VPS Hosting provider, your IP address will be from India. This will help your website rank better in search engines.
Learn more Windows VPS hosting in Detail.
Virtual Private Server Hosting & Its Benefits.
Difference between normal web hosting and a VPS server.