All Linux hosting packages use SSD storage, which makes your website and application up to 60% faster than traditional web hosting. All your data is on SSD. This is much faster than "SSD caching". A fast website gets higher in Google and provides more requests or sales. In addition, a fast website provides visitors with a fun user experience.


Get your Linux hosting at a cheap price only with HostingRaja

Most of the Web Hosting plans Linux Server are cheaper compare to Windows Servers. If you are looking for a high-availability and want to get started quickly go with Linux servers. We are one of India's largest and most advanced Linux Server providers. Because we have developed many of our systems ourselves, we can offer the Linux servers at an attractive price. Would you like to speed up your Linux servers with a basic configuration, HostingRaja Technical Team will do it.

Get the best-in-class Linux hosting control panel for HostingRaja 


In order to control all hosting processes on a server via a web interface, a control panel is used. Many Linux VPS clients run heavy websites or business-critical applications. As a result, performance and redundancy requirements are higher than with a single server. A cluster of virtual servers is the solution for this.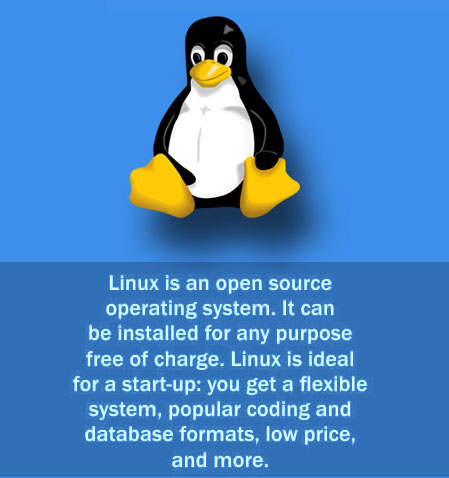 You also get Open Source Tools and Content Management system (CMS) platform

Linux Servers are little popular in the world compare to Windows, Most of the technical peoples will prefer Linux Server because of supported Open Source Tools and Content Management system (CMS) platform. Mainly Linux servers will support many scripting languages like Perl, Ruby on Rails, PHP, Python.
Following Unique features come FREE when you buy Linux Servers from HostingRaja by default:

Real-time Malware Injection Scan.

Realtime PHP/Mysql Injection Scan.

Option to choose Apache / Ngnix.

Varnish Cache server to speed up to 10X.

SPAM protection, Isolating spammers.

MySql Query optimization, MySql cache optimization.

FREE Software load balancer.
When you are having multiple application or multiple databases where it requires root access, customization of software, isolated server environment, and also needs full control over the server then VPS Linux Hosting Server hosting is a good option for you.

Get Varnish Cache with our Linux hosting 

With our Linux server, we provide Varnish cache for better and fast running of your website servers. In Linux Server, you don't need to worry about physical servers where it ensures the cost of its upkeep, security, overhead, maintenance, upgrade, etc. With a Linux Server, user itself manages to get past the provider's security features.

Read More:
Linux Web Hosting in India
How to Open Port in Linux