Hostingraja Email solutions is a web-based application and has modern user interface to handle large number of email accounts without the need of any database connectivity, besides non database connectivity it holds both SMTP and IMAP protocols to easily send/receive emails without any trouble.
How it is Helpful ?
The customer can be able to create their email id with their domain name. Inbox, sent, Draft, Signatures etc folders to manage emails.
The customer can also create own folder and organize the emails. Though it handles SMTP and IMAP, so there is a fast communication between server to the email web app to receive your emails instantly.
Advantages of HostingRaja Email Solutions:
Modern Webmail Application
Wide use of modern browsers' capabilities, like drag and drop of files, browser notifications, file upload with progress bar.

Rendering messages of any size or complexity. Support for images embedded into messages. Support for multi-language mails.

Full functionality control using keyboard, with keyboard shortcuts supported.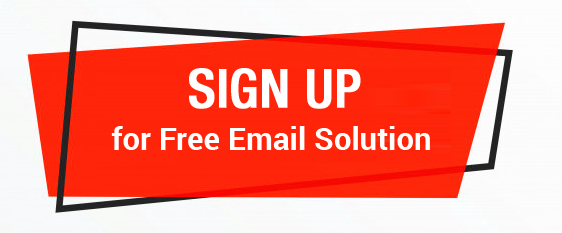 Technological Implementation in WebMail
Supports all modern mail servers which provide IMAP and SMTP support.

Supports Sieve scripts (Filters and vacation message)
Multi-level caching system allows for increasing application performance and reducing load on mail and web servers.
More User friendly themes to customize and Signature in email
Customization of interface layout using visual themes.

Multi-language interface.

The user also can able to add their signature to their email with images and links
Simple Interface web application
The application doesn't use database backend (except contacts), that makes maintaining and configuring it much simpler.
More Secured webmail application
Allows for working in secure mode with

mail servers using SSL and STARTTLS protocols.

Built-in protection system removes hazardous HTML entities for preventing various attacks. In addition, token-based technology is used for protection from CSRF attacks.
Multi threading for replied Messages
Allows the email replies into a single email for the quick reference.