Shared Hosting provider in India


From past many years, HostingRaja has provided its customers shared hosting services in India. Most of the Linux shared plans and Windows shared plans and pricing have been made keeping in mind the Indian customers.


We have been named and awarded as the best shared hosting provider in India consecutively for past many years. The reasons for the popularity of our shared hosting packages are discussed below:
Best Reliability - We have been rated as the most reliable Indian shared hosting service provider mainly because of huge customer base across India and abroad. Our shared hosting plans are user-friendly most of the review websites have rated HostingRaja as the most reliable hosting provider mainly due to our customer's positive feedback.
Better Support - When it comes to providing support, we have the most number of technicians working round the clock so that our customer may not face any issues. Our customers can contact us anytime through live chat, phone, email or support tickets. We try to solve our customer's queries as soon as possible.

Affordable Pricing - When it comes to pricing HostingRaja's Shared Hosting plans are the most affordable. All the plans and features are made in such a way so that our customers can utilize it to the maximum.

Uptime and Speed - Our websites run on the latest servers giving maximum uptime of 99.99% when you choose our shared hosting plan your website will run at maximum speed.

These are some of the few features that make us the best shared hosting provider in India.
We have a huge list of shared hosting plans with us so that our customers can choose the best plan according to their convenience and need. Our shared plans and pricing are discussed below: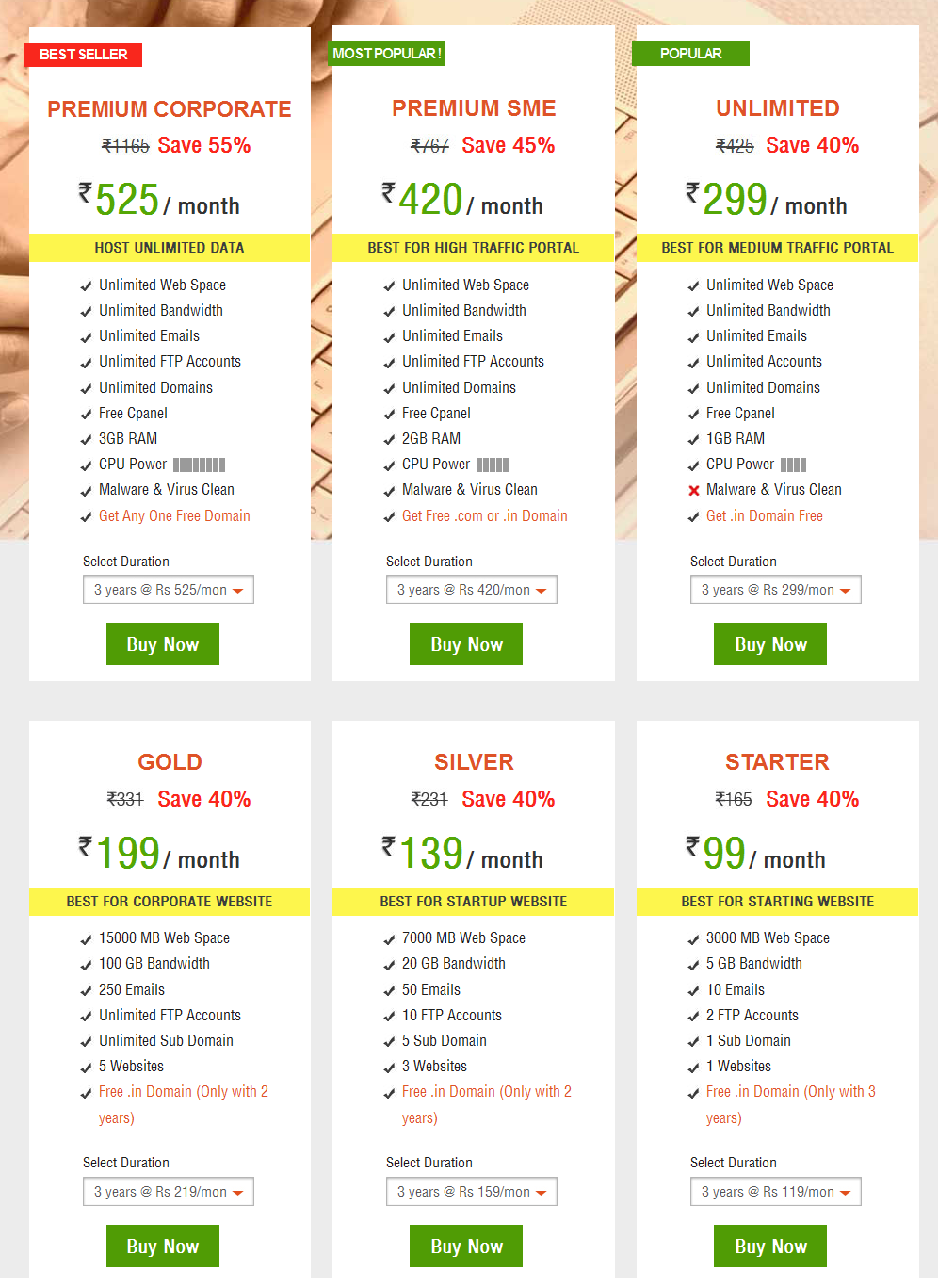 As you can see our shared hosting plan (Starter) starts at Rs.99/mo, With limited features while our customers do have an option to choose Premium Corporate Plan as well with unlimited features.
You can choose our Unlimited Hosting plan you get an unlimited feature as well. We provide unlimited hosting services based on Data Center. Our unlimited web hosting plan comes with more than enough RAM and CPU processing capacity to run most of the websites in India.

However, If you prefer to have a separate VPS or dedicated server, then you can go for VPS or dedicated servers. You can host few websites in an unlimited plan, but there are certain limitations such as inode and CPU usage and power consumption. Please check with our technical or support team, If you want to know more about unlimited web hosting plan.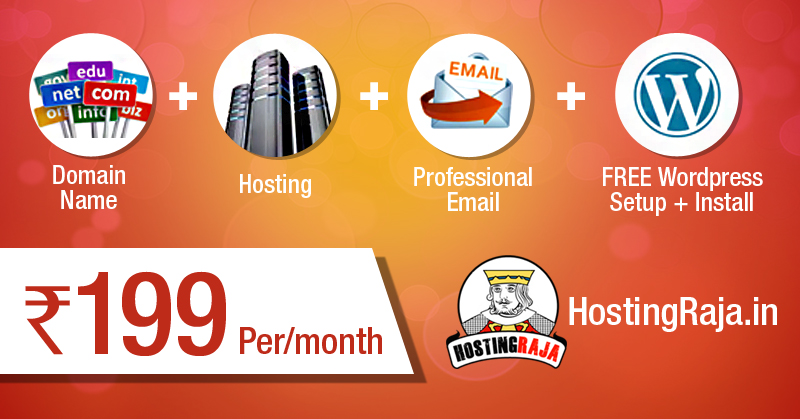 Other important features in Web Hosting packages include:
Cache Optimization

JS/CSS compression - faster loading

GZIP Compression
Static content - 5x faster than Apache

Dynamic file - 10x faster than Apache

Built-in page caching   
Built-in anti-DDoS

Keepalive Time Out Optimized

PHP up to 3x faster than Apache
By now it must have been clear for your that we provide the best shared hosting plan for your business/website. You can contact us anytime regarding your queries. Our representatives will assist you in choosing the best Linux Hosting India plans.