Linux Reseller - How to reset my customer's cPanel Password?
So today, if you are looking forward to starting a web hosting business, then going with the reseller hosting plan, is one of the best ways to start your hosting business. So if you are looking to buy reseller hosting plan then you are at the right place. Here at HostingRaja, we provide best in class reseller hosting service for our customer at an affordable price. Not only that with our Reseller hosting package we also provide amazing features offers and discounts. We also provide 24/7 customer support to you via phone, chat, email and ticket system. So today if you are using a Linux reseller hosting plan and if you are looking for information on how to reset your customers cPanel password, then here is the complete information on it with easy steps.
Follow the below steps to reset the cPanel password:
---> Login to WHM
---> Click on List accounts
---> Search that domain name
---> Click on the + (plus) symbol right next to that domain name

---> Enter the password in Change password tab
---> Click on Change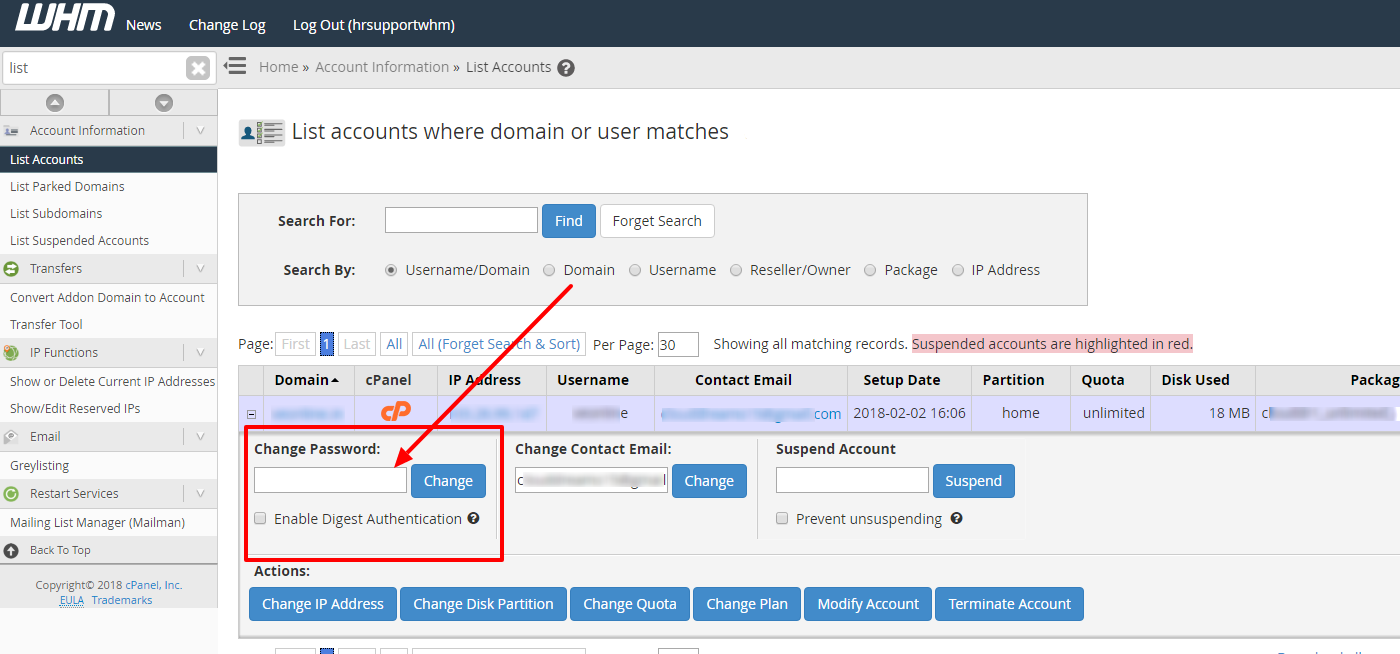 Follow the above steps to reset your customers cPanel account. But in case if you find any issues or difficulties in changing the password, please contact our technical support team via phone, chat, email or raise a ticket. Our technical support staff will help you out in resolving your issue.