Lighttpd Cloud Hosting
As it refers to its name Lighttpd server is referred to a lightweight server, And in it, Lighttpd server it includes of speed, compliance, flexibility and Security which is quickly rethinking performance of a web server, as it is planned and streamlined for elite/ high-performance conditions. In Lighttpd server it uses a small amount of memory footprint when compared to any other web-servers. Not only that in Lighttpd server it uses effective management of the CPU-load, and provides an advanced feature set options like- FastCGI, Auth, URL-Rewriting, SCGI etc. Moreover using Lighttpd in your server is one of the perfect solutions for a website which are facing loading issue. And the best of all is that Lighttpd is an Open Source software which is licensed under the revised BSD license.
Today here at HostingRaja we provide Lighttpd server option only with our  VPS server, Cloud server or dedicated hosting server.
Lighttpd Cloud Hosting Plans
MEDIUM CLOUD

9571
Save 44%

7.4
/ hour
Disk Space : 80 GB
4 Core
RAM : 8 GB
Bandwidth : 5 TB
SMALL CLOUD

6929
Save 44%

5.3
/ hour
Disk Space : 80 GB
2 Core
RAM : 6 GB
Bandwidth : 5 TB
MICRO CLOUD

4786
Save 44%

3.7
/ hour
Disk Space : 60 GB
2 Core
RAM : 4 GB
Bandwidth : 4 TB
LARGE CLOUD

19214
Save 44%

14.9
/ hour
Disk Space : 120 GB
8 Core
RAM : 16 GB
Bandwidth : 6 TB
EXTRA LARGE CLOUD

38286
Save 44%

29.7
/ hour
Disk Space : 320 GB
12 Core
RAM : 32 GB
Bandwidth : 7 TB
NANO CLOUD

2545
Save 44%

1.9
/ hour
Disk Space : 50 GB
2 Core
RAM : 2 GB
Bandwidth : 3 TB
In Lighttpd server, it supports external programs like- SCGI, FastCGI, CGI interfaces and allows the web applications to write any programming language in their server. And if you are looking for popular language PHP, then in Lighttpd server PHP performance has received extraordinary attention.  And if you want to configure Lighttpd FastCGI to support PHP with opcode caches you can easily do it, and by doing so you get performance. Using Lighttpd server it also gained more attention for its popularity and also compatibility with Python, Ruby, Perl, and Lua communities. Lighttpd server also supports WebDNA and as it is a very flexible in-memory database system, it is designed to build for database-driven websites. Lighttpd is also one of the most popular web servers to run Catalyst and Ruby on Rails web frameworks. But Lighttpd server does not support ISAPI.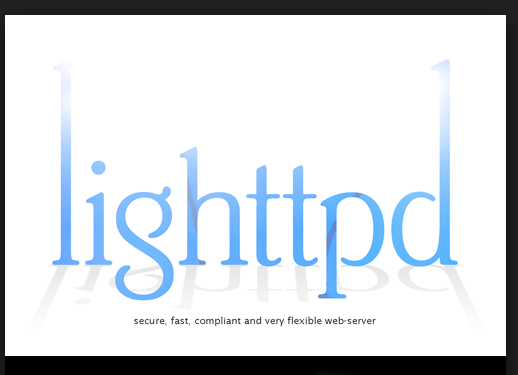 Here are the features of Lighttpd server:
--> Support for more efficient event notification schemes like kqueue and epoll


--> RRDtool statistics


--> TLS/SSL with SNI support, via OpenSSL.


--> Modules support


--> Minimal WebDAV support


--> Light-weight less than 1 MB


--> Cache Meta Language using the Lua programming language


--> Load balancing FastCGI, SCGI, and HTTP proxy support
chroot support


--> Rule-based downloading with the possibility of a script handling the only authentication


--> Authentication against an LDAP server


--> Server Side Includes support (but not server-side CGI)


--> Web server event mechanism performance – select(), poll(), and epoll()


--> Conditional URL rewriting


--> Server Side Includes support (but not server-side CGI)[9]
Flexible virtual hosting


--> Servlet (AJP) support (in versions 1.5.x and up)


--> HTTP compression using mod_compress and the newer mod_deflate (1.4.42)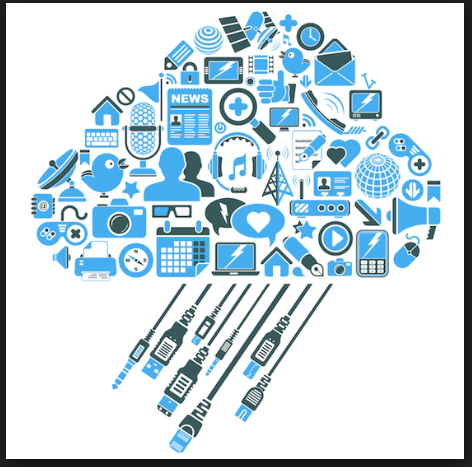 Moreover, Lighttpd is an open source web server where it is more advanced high-speed important environments than the common products. Lighttpd server is one of the high quality and brilliant lightweight web server which is appropriate for hosting dynamic websites. And if you want to use Lighttpd server it also supports FastCGI, SCGI, CGI and HTTP protocols.
Lighttpd server is one of the most secure, fast, light and very flexible web servers which is outlined for high-performance environments. This Lighttpd server can also be utilized as a low memory server as it uses very less amount of main memory when compared to any other web servers like Apache and Nginx. Moreover, this Lighttpd server is an alternative to the low-assets region in the memory/CPU.
Lighttpd is a nonconcurrent server that is in Lighttpd server it keeps running a single processor with a single thread and non-blocking I/O, so there will be no overload issue on your server. Lighttpd is also an effective web server where it can be used if you are using more number of links without any worries as it takes care of the CPU load. Using Lighttpd server is one of the best solutions for your website where you are facing loading issues.