When to Select a Basic VM Plan?

Basic VPS is the most basic form of VPS service provided by HostingRaja. Basic VPS server is mainly used by those customers who have experienced an increase in traffic to their website and a shared plan isn't able to handle the traffic. There will be limitations in shared resource eg. msql connection, mysql.
Basic VPS can be used for a website with has a traffic of 1000 users a day.
A shared solution plan can never be an option with a website experiencing a moderate to huge traffic.
Shared plan is mainly opted by newcomers, who wants their website to be live on the internet. If you have plans to grow your website in the near future or if your website is experiencing an increase in traffic Basic VPS plan is the best option.
A shared plan can sometimes be dangerous for your website. In a shared plan there are hundreds of other websites on the same physical server. If few of those websites in your server consume too many resources, your website many be affected either by a downtime or a slow website speed.
Linux VPS Plan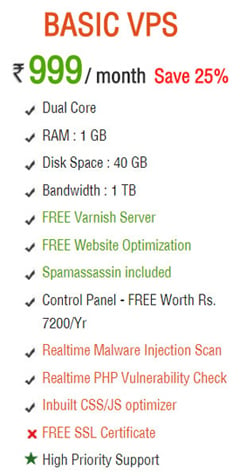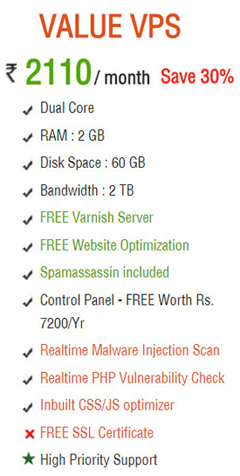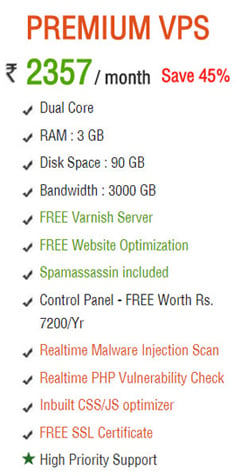 What is the recommended VPS Plan ?
We suggest minimum 4GB RAM and dual core processor for any VPS solution. Most of the modern days CMS (Content management system) needs lots of processing power and more memory for effective cache management.
When you enable cache, most of the cache are stored in the RAM memory so that it can be served quickly. So having more memory is important for your website to load faster.
There are many situations where you have to upgrade your plan. Eg.
If your website stops working randomly. - There are lots of reasons why website stops working, it could be due to less RAM, more number of Apache connections, high Mysql load. You can solve this problem by optimising the source code to consume less memory or by upgrading more memory.
Your Apache/Varnish cache stops - Apache and varnish's memory consumption is always proportional to number of http connections.
Server responses slow - If server gets more request than what it can handle, the requests are queued to serve one by one. So in this case you have to upgrade your RAM and Core.
Windows VPS Plan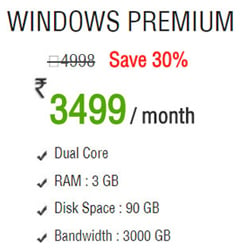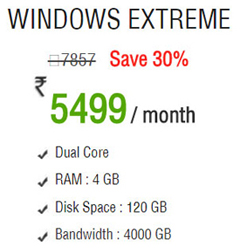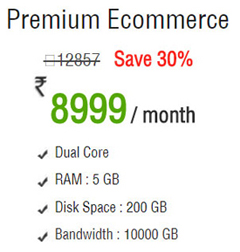 When Is the Right Time To Go For a Basic VPS Plan?
If you are on a Shared server and experiencing a slow website speed. This is the first indicator that it's high time to shift your shared plan to a Basic VPS Plan.
When you opt for a Basic VPS Plan you will be allotted a guaranteed set of dedicated resources that only you will be eligible to use. Hence even if there is any other VPS website in the same physical server and using too many resources. Your website will not be affected as you will be the individual owner of your own allotted resources.
When is the Right Time to Shift from Basic to Value VPS?
There are many indicators to know what is going to be the right time to shift from a Basic to a Value VPS, but one of the Basic ways to know is when your website is experiencing a traffic of 1500 users per day.
If you need custom softwares or application installations Value VPS would be a better option.
As 1500 users per day is not a small number, hence if the user wants to have a stability on speed and performance Value VPS is a better option.
As the Bandwidth , IO usage increase on your basic VPS plan the read and write operation will not happen, in this case the RAM and other resources needs to be increased and the best option would be to go for a Value VPS.