Acronis Backup Cloud Plans
BASIC
₹ 11453
Save 45% (Hurry, First 10 customers)
CPU : 8 Core
RAM : 8 GB
DISK : 250 GB NVMe
Bandwidth : 4 TB
Spamassassin with every VPS
Full root / ssh for VPS
Malware Injection Scan
PHP Vulnerability check VPS
Inbuild CSS/JS Optimizer
FREE SSL Certificate

★

High Priority Support
MEDIUM
₹ 13635
Save 45% (Hurry, First 10 customers)
CPU : 8 Core
RAM : 12 GB
DISK : 500 GB NVMe
Bandwidth : 4 TB
FREE Domain
FREE Varnish Server
FREE Website Optimization
Spamassassin Included
Full root / ssh access
Realtime Malware Injection Scan

★

High Priority Support
CUSTOM PLAN
₹ 15998
Save 45% (Hurry, First 10 customers)
CPU : 12 Core
RAM : 12 GB
DISK : 750 GB NVMe
Bandwidth : 4 TB
FREE Domain
FREE Varnish Server
FREE Website Optimization
Spamassassin Included
Full root / ssh access
Realtime Malware Injection Scan

★

High Priority Support
Acronis Cyber Backup
We provide managed services for 10,000+ virtual machines with in-depth knowledge of various cloud technologies. Contact us for providing cost efficient & 24/7 managed support for your AWS servers. Regardless of whether you need AWS business support or client care, you can rely on our expertise augmented with a proper AWS support pricing structure to overwhelm the technicalities involved. We have a dedicated group for Solution Architect, DevOps, Migration to give you AWS high-priority support.
Patented Backup Technology
Incremental Backup System
Centralized Management
Meet Regulatory Compliances
Ransomware Protection
Rapid Restoration
24/7 Managed Support for Acronis Backup Cloud
HostingRaja, leader in hosting and domain-related services for about 8 years. We are providing managed services for Acronis Backup services. Our technical crew are excelled in providing the complete end-to-end managed Acronis Backup service to make the experience easy flow for you.
Our team of professionals has experience in migrating a large number of sites easily without any downtime. They consistently ensure that your website functions perfectly.
HostingRaja can make your Acronis journey successful
We provide Acronis backup technical support at a comparatively lesser price compared to other Acronis partners. The user may not be technically fit to deal with the technical aspects of the system. We from our end provide complete end-to-end support related to technical and non-technical kinds of stuff. This eases the user to have a hassle-free experience at the HostingRaja.
Why Pick us as your Acronis Managed Services provider?
24*7 Support
Affordable and Constructive Solutions
Proactive Approach
Scalable Results
Affordable:
Acronis Backup Cloud's licensing is 100 percent pay-per-use with per-GB and per-device options. The licensing has no upfront or hidden costs – all features and technical support are included.
Security:
Acronis offers military-grade encryption to ensure that your data is protected from unauthorized access.
Advantages of using Acronis

Easy-to-use interface:
Acronis offers a user-friendly interface that makes it easy to navigate and use even for those who have limited technical knowledge.


Comprehensive backup solutions:
Acronis offers a range of backup solutions that can protect your data from a variety of threats including hardware failure, ransomware, and natural disasters.


Flexibility:
Acronis allows you to back up your data to a variety of locations including local drives, external hard drives, and cloud storage providers such as Amazon S3, Microsoft Azure, and Google Cloud.


Speed and efficiency:
Acronis uses advanced technologies such as incremental backups and block-level imaging to ensure that backups are completed quickly and efficiently.


Scalability:
Acronis is scalable and can grow with your business needs, making it a cost-effective solution for businesses of all sizes.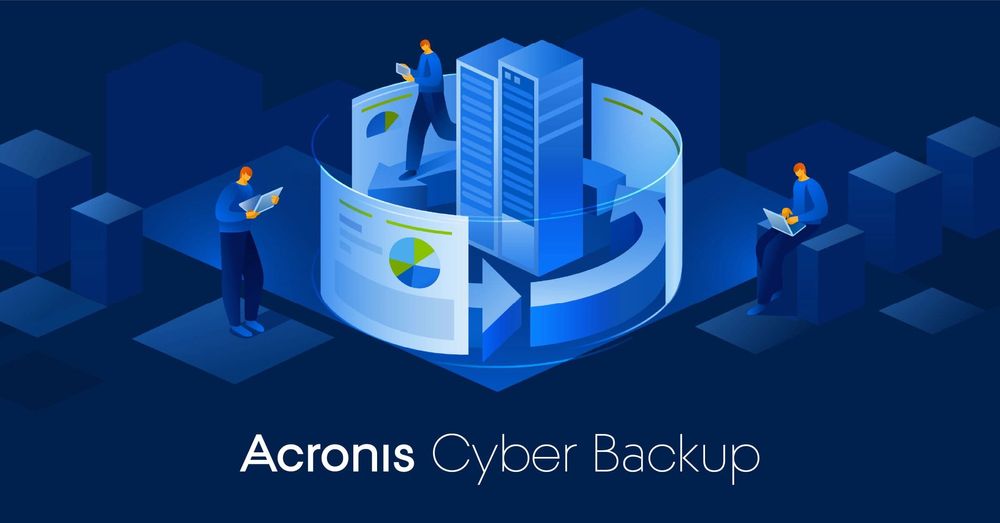 Frequently Asked Questions