Black Friday Offers



The Black Friday, An Informal day followed by Thanksgiving day. The official beginning of Christmas shopping. Hostingraja offers huge offers to the clients to join the hostingraja family on occasion of this eventful day. Lots of hosting stuff are offered with a number of benefits on this day being the part of the Black Friday hosting deals.


Hostingraja has been recognized as the leaders in hosting service provides with its advancement in the services that it offers and it's best to support criteria. Hostingraja always takes a step ahead in adopting the latest technologies in the world. The Black Friday hosting offers offered by Hostingraja make its products easier to afford.


The various hosting services offered by Hostingraja are
Shared hosting

Virtual Private Server

Cloud VM

Dedicated hosting

Shared hosting
Shared hosting offered by hostingraja comes with a number of features that makes the experience an easy flow. Our shared hosting Offers are built in with advanced technologies. Hostingraja offers 40% off on shared hosting plans as the Black Friday web hosting discount.


Shared hosting is available in Linux and Windows operating systems. Features offered with them are as follows.


Linux plan
Malware protection

Cache optimisation

5X faster apache

Built-in Anti DDos

Multiple PHP version and more.
GOLD
BEST FOR CORPORATE WEBSITE
15000 MB Web Space
100 GB Bandwidth
250 Emails
5 Websites
SILVER
BEST FOR SMALL BUSINESS WEBSITE
7000 MB Web Space
20 GB Bandwidth
50 Emails
3 Websites
STARTER
BEST FOR STARTING WEBSITE
3000 MB Web Space
5 GB Bandwidth
10 Emails
1 Websites
Windows Plan
MVC Framework

Visual studio

IIS server

Plesk panel

Ajax tool kit and more.
Premium Corporate
BEST FOR HIGH TRAFFIC PORTAL
Free Plesk
2GB RAM
CPU Power

|

|

|

|

|

Get Free .com Domain
Unlimited
BEST FOR MEDIUM TRAFFIC PORTAL
Free Plesk
1GB RAM
CPU Power

|

|

|

|

Get .in Domain Free
GOLD
BEST FOR CORPORATE WEBSITE
5 Websites
10000 MB Web Space
1000 GB Bandwidth
250 Emails
Only some of the features are listed above. The list is really big.


Virtual Machine
When you wish to opt for VM, Hostingraja is the ideal place for that. The features that you get with the hostingraja server is really an ample one. As the black Friday hosting deals hostingraja offers up to 55% off on the VPS plans. This is the perfect time to grab the offers Hostingraja always works to add the steps to reach the maximum level of convenience that makes the user experience on the server an easy flow


The VPS hosting offers come with following benefits.
Real-Time Malware injection scan

Real-Time My SQL injection scan

Option to choose apache and Nginx

Free software load balancer

Spam protector and isolating spammers

Multiple PHP version
As the black Friday hosting offers hostingraja gives the HR panel for free which is worth 7200/Year. We assure you the hassle-free experience with hostingraja, and our support team has the excellent skills which help you out at any point in time.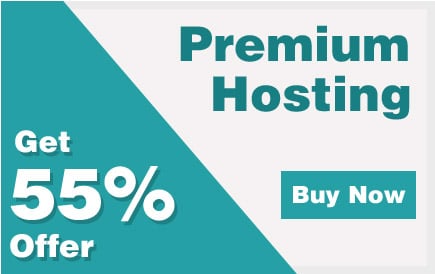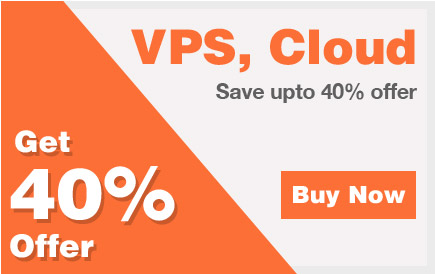 Cloud Server
The black Friday hosting offers extends their hands to even cloud instance. Hostingraja offers up to 55% off even on cloud VM services. Hostingraja has over 10 years of experience in setting up the powerful cloud infrastructure. Hostingraja cloud is powered by VMware which is widely used a platform in the world. The Memory devices like SSD used in the server makes it lightning fast.


The benefits you will get when you opt cloud hosting offers with hostingraja are
Free cloud Migration

High availability

Highly scalable

Simplified cloud storage

Best in class support

Fully managed cloud

Powered by VMware
The cloud solution comes with varnish cache which helps to load the static contents of the website hence boosts the loading speed of the website.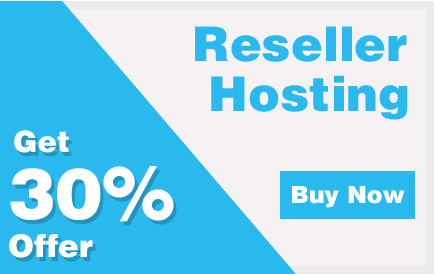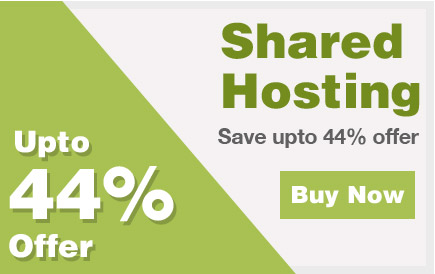 Dedicated server
Hostingraja is India's NO 1 Dedicated server hosting provider. Which comes as fully managed. Hostingraja will take care of a number of aspects related to the hosting including configuration of the resources and other vital functions.


Hostingraja offers up to 44% off on the dedicated server.
The features that comes with the Dedicated servers are
Root ssh access

PHP5 support

Ipv6 support

Network isolation

Full CGI access
Benefits of opting hostingraja for Dedicated servers are
99% uptime guarantee

Web-Based control panel

Unlimited 24X7 support

Best of breed routers and servers

Guaranteed memory resources
The list is really big when it contains the features offered by hostingraja. With the hosting services hostingraja also offers the complete solution for domain name related factors. For hassle-free experience please opt for Hostingraja.