Dedicated Server - Quick Reference Guide on Windows Server
Windows Dedicated server hosting at HostingRaja is purpose-built for business websites and applications. Its excellent security, reliability, superb performance, amazing features are suitable to set up strong IT infrastructure for any online business to run on the web. We at HostingRaja provide our customers with web hosting solution that is much easy to install, use and configure without concerning about maintenance, management and security related aspects.
Opting a Microsoft Windows Dedicated server can be a best decision a business or organization in India can make. Windows Dedicated Server contains many amazing features in it. Anyway compare to it's rival, Linux Dedicated server it is bit costlier, but Windows based web hosting solution comes with regular updates and support almost every products.




At HostingRaja we offer Windows Dedicated server at cheapest rates in India. All our dedicated server Windows hosting packages comes with pre-installed Plesk Control panel and IIS server and you can run almost every required software on it.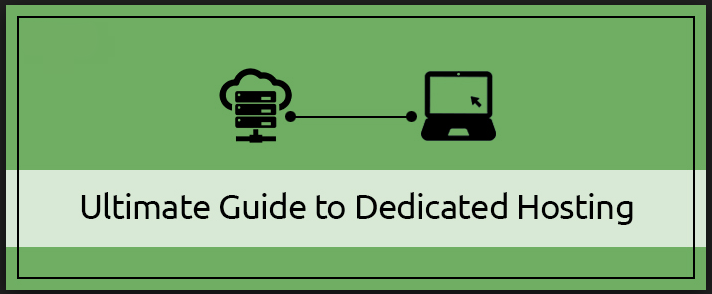 Key Points About Windows Server
If your web developers make use of ASP.NET for developing your website, you will need to choose a Windows based web server. ASP.NET is almost identical to HTML and PHP, but it make use of separate request processing system. You will be more than happy to know that ASP.NET also performs with various types of databases.


Meanwhile, it is usual ideology that the algorithm  of ASP or ASP.NET helps Windows Web servers to run perfectly with large databases much faster, you will in reality rarely notice any kind of data to support that ideology . As a product of Microsoft corp, it is more reliable and durable. Windows based servers are more secure and used by many websites these days.
Advantages of Windows Dedicated Servers
Here we will take a look at the Advantages of Windows Dedicated server, the well -known rival of Linux Dedicated server:
Support for All ASP.NET Technologies: .NET and ASP both are the software frameworks developed by Microsoft corporation. Hence, if you have build your website using .NET technologies, a windows based dedicated server is essential for you.
Support Multiple Databases: A Windows based dedicated server support multiple databases including, MS VB, MySQL, MS Access, MSSQL etc. With a Linux dedicated server you will have support for MySQL database only.

Support All Microsoft Web Development Tools: Microsoft offers many web development tools such as Frontpage, and visual Interdev.

Support Windows Media Services: In a Windows based Dedicated server you can easily use Windows media services.

Microsoft SharePoint services Support: For the reason of information sharing, Microsoft Corporation has invented a service known as sharepoint and if you want to use sharepoint service, you need to use Windows operating system.

Easy Support for MS Office services: Even if there a cost for Microsoft software, there are numerous of business using Microsoft services and products. So if you are thinking to use MS office on your server, you need to have Windows Dedicated Server from a reliable hosting service provider.
HostingRaja Dedicated Server Hosting Features:


Storage & Bandwidth

Root SSH Access

Unlimited Domain Hosting

PHP5 Support

SSL Secure Server

IPv6 Support

Canned CGI Scripts

Full CGI Access

Network Isolation

Web-Optimized Virtual Machines

MySQL-Optimized Virtual Machines

Powered by Linux-VServer

Full Unix Shell

Perl Support

Access to Raw Log Files
Server Side Includes (SSI)

Scalable Resources & Pricing

Ruby On Rails
99% Uptime Guarantee

Web-Based Control Panel

Unlimited 24/7 Support

Crontab Access

Unlimited Email Accounts

Python Support

Guaranteed Memory Resources

Best-of-breed routers and servers
Control Panel for Windows Dedicated Servers
There are numerous of web hosting control panels available in the industry but only few works well with Windows servers. We at HostingRaja provide Plesk Control panel with our Windows hosting packages. With the help of Plesk panel you can easily manage your windows hosting account. Plesk panel is highly secured and specially designed for Windows based servers.
Buy Windows Dedicated Server from HostingRaja & Get Free Cloud Office with below complete solutions



Get Windows Dedicated Server with Plesk Panel
We provide our users with free Plesk Panel for free of cost with all Windows Dedicated server packages. Plesk  is intuitive control panel for web hosting which provides role specified access to its users, permitting them to set up website, design applications, set up emails, create reseller accounts, manage and create databases and many more on a Windows based Dedicated Server. Below is the screenshot of Plesk Panel and its features: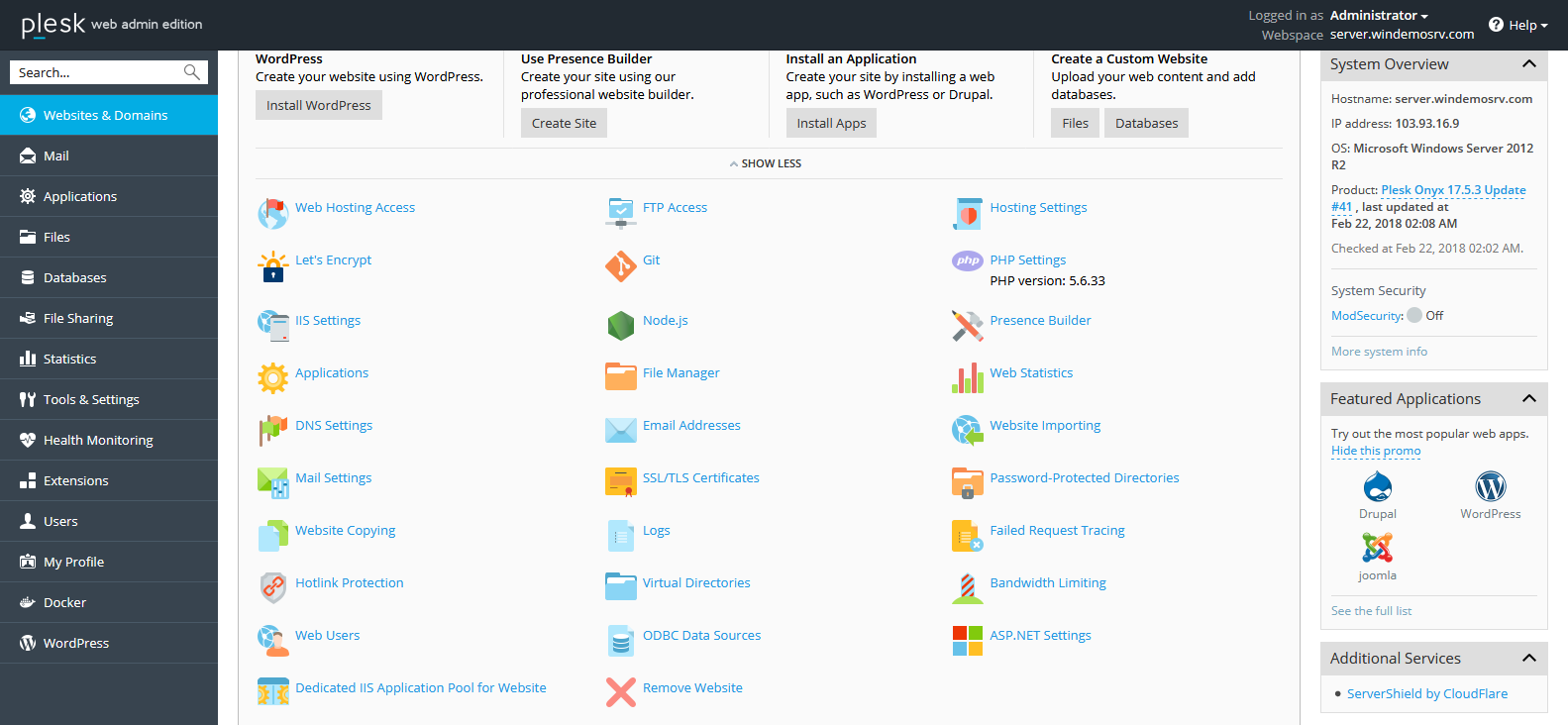 Need more information about Windows Dedicated Server! Feel free to contact our support team today via Live chat, email or phone.