Best Data Center Services in India
We have partnered with best data centers in India which includes Bangalore, Mumbai, Hyderabad, Noida, Delhi, Kolkata, Pune, Jaipur, Chennai and other cities too. We offer a smart expansions option of your IT requirements without any requirement of large expansion of your expenses. We provide data center facilities which are highly secure and these facilities are built across India.
Main Features of Data Center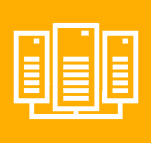 Flexible Solutions
Our data center facilities includes integrated management of IT infrastructure, applications and different types of services.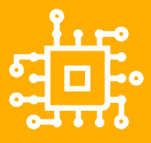 Best Technology
Our data center services and facilities use the latest form of technology which avoids any component failure. Our data center service help our clients in reducing the costs, better scalability which results in a better IT management.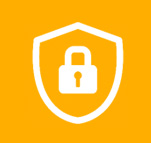 Maximum Data Security
We distribute all the data across different locations to avoid any type of failure from a single source.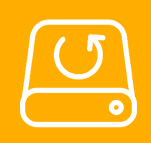 Power Backups
We provide a data center facility which includes an uninterrupted electrical power. The power is generated through multiple source of power generation plants. This will improve your IT infrastructures stability and reliability.
Why go with Us?
Better Price Guranteed

- We have exclusive partnership with all leading Data Center in India, We can offer you best price.

Get all service from one provider

- Get all the services from HostingRaja, we provide Colocation Service, Managed Service, AWS Managed Service, AWS Cost Optimization, Security, Cloud Machine, VPS, Dedicated Servers, Shared Hosting, Domain.

Expert for last 10 Years

- We are providing data center solutions to our customers from the past 10 years. We have the most talented and expert team of technicians providing the best services to our clients.

Managed Support

- We know the importance of time. Each and every second counts for any business organisation. We make sure that your business remains available to your customers even in the time of disaster.

24*7 Support

- We provide a 24*7 uninterrupted support to our customers. Our technicians and support staff is always available to help you in case if you face any type of technical difficulties.

Data Center Experts

- If you need any type of assistance, you can talk to our data center experts. We have highly experienced staff, which will give you the best possible solution for any of your queries.
Contact Us to Get Your Space Now
Data Center Features
HostingRaja servers are located in various data centers across India. Our servers are located in
Mumbai

Hyderabad

Noida

Chennai
Our datacenter is powered with dual active sources of power from two different power generation plants. Dual power supplies improves your server stabilty and reliabilty
Our datacenter is Tier IV fault tolerant. Tier 4 datacenter is the latest technology and is considered as the most robust and less prone to failures. Tier 4 datacenters is designed with fully redundant subsystems and compartmentalized security zones controlled by biometric access controls methods.
Our datacenter provides Six Zone Security System
In our data center, security for your data comes with our impenetrable SIX ZONE SECURITY system. Unwanted visitors will never make it in.
Gunmen at entrance and exit gates
Man-trap at the datacenter entrance
24/7 security throughout the datacenter
Three levels of bio-metric access control for the server area
24/7 CCTV monitoring
Restriction of access to visitors, if any
Identification check with proof of photo ID
Entry into data center only with escort
Our datacenter follows Lean Six Sigma and ITIL Framework:
Our datacenter follows carrier Neutral model, In the carrier neutral model, your server is hosted in a facility that offers many different internet carriers. If one provider's connection fails, we do instant failover and re-routes your critical data over a different path with an alternate provider. Downtime is again minimized.
Our datacenter is ISO 20000-1, ISO 27001 and BS 25999 Certified
We provide 24x7x365 Monitoring
We provide 99.95% up time SLA